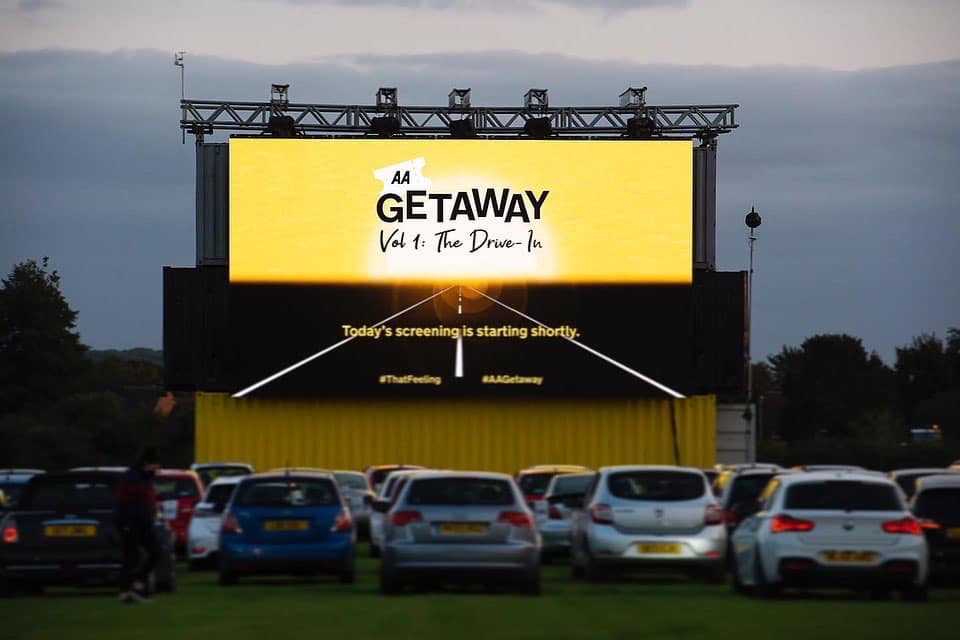 Working With: The AA Getaway
Alongside our own street food festival tour across the UK, here at Street Food Warehouse HQ, we thrive on working with external event companies to share our love for street food. So when we were contacted to manage the street food provision for The AA Getaway Drive In Cinema, we of course jumped on the opportunity without hesitation!
With Drive-in Cinemas becoming incredibly popular due to Miss Rona (Covid-19), we couldn't wait to get involved with this event, that took place in Bicester Heritage last weekend. We're also currently in the process of working with some more incredible drive-in events that we can't wait to shout about!
What was on the menu at the Drive In Cinema?
Bicester Heritage welcomed The Handmade Pizza Co. and The Rolling Kitchen to the weekend long cinema event. Pizzas galore, served up alongside a plethora of gourmet burgers with all the toppings imaginable. Movie night classics, as we're sure you agree.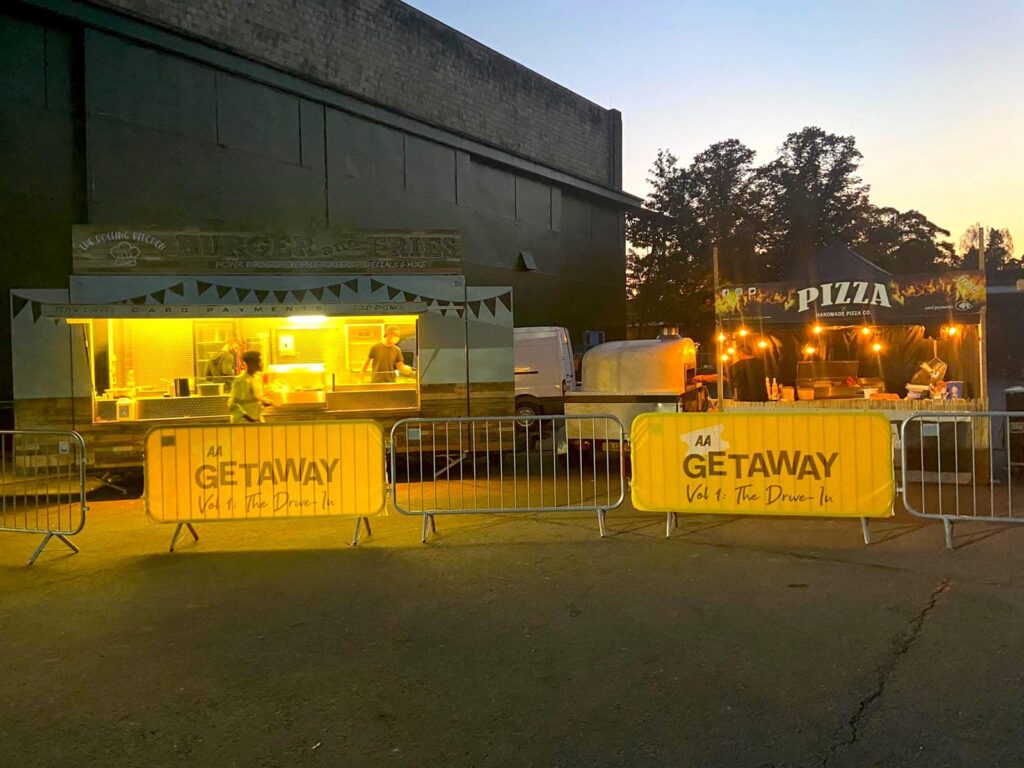 How do the Street Food Warehouse services work?
As an event organiser, you might have a pretty good idea of what sort of street food you're looking for, or you might need some suggestions from our end. We'll cherry pick our best suited traders from our (huge) database of foodie contacts from all corners of the UK. We can manage everything, from booking the street food of your dreams to dealing with the dreaded health and safety side of things.
So, what are you waiting for? Get in touch today to discuss how we can take your event to the next level with street food.