Here at Street Food Warehouse, we were lucky enough to work with Adventure Cinema. providing an amazing opportunity for our traders to take part and have a good time! Outdoor cinemas are great for date nights and mate dates and the perfect chance to relax while watching classic films and eating delicious food. Who doesn't love good food and a movie? It's just the best combination! 
Adventure Cinema had a range of Film and Food Festivals around the UK, and here are the locations you may have seen us at: 
Cardiff, Newcastle, Leicester, Swansea, Nottingham, North London, Huddersfield, Bristol, Liverpool, Bournemouth, South London, Leeds, Wolverhampton and Manchester.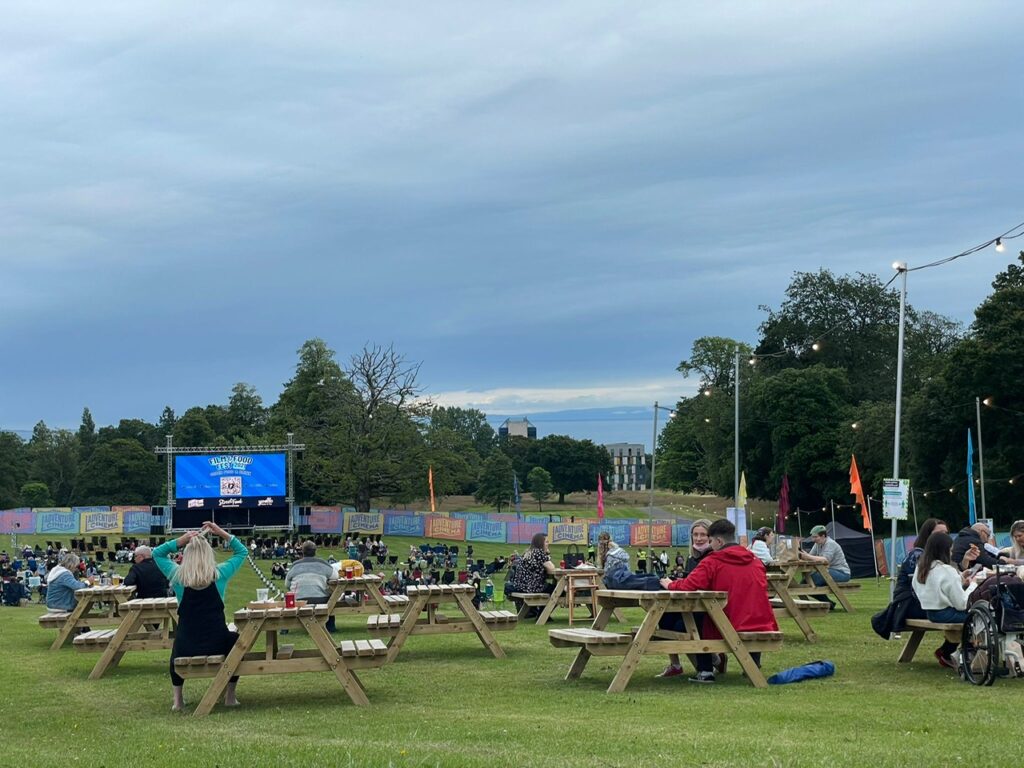 Film & Food Festival, Cardiff
Kicking off with a bang in Bute Park, Cardiff, SFW were eager to get our traders out there and ready to serve hungry customers. Bringing the likes of Handmade Pizza co, Battered Shack and Ringo's Dirty Diner, the event was a massive success and we were left excited for the rest of the events.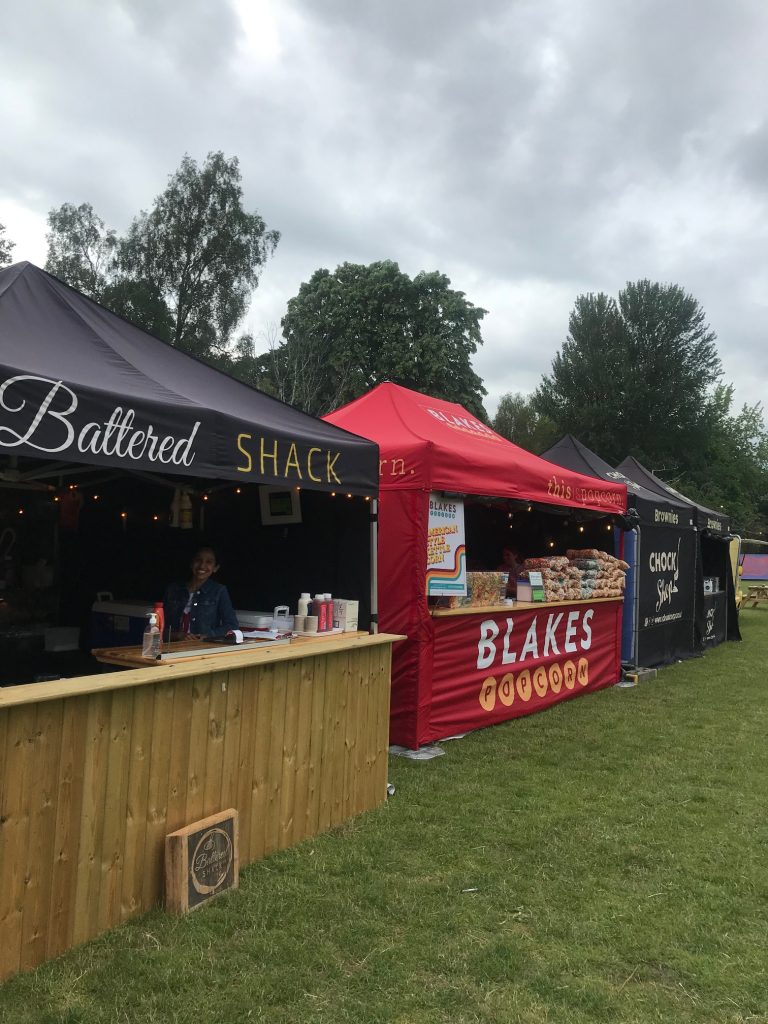 Film & Food Festivals – North London, South London and Manchester
The film and food festivals in both North and South London were a big hit with the public, with appearances from Smok'n Greek BBQ with their gorgeous Souvlaki Wraps, T's Fried Scoop serving delicious deep-fried ice cream, The Gnarbecue bringing their unreal vegan burgers and Lil Watan and their yummy falafel. 
Closing at Manchester, Heaton Park, we were sad to say goodbye to the Film and Food Festival series, but were determined to go out on a high! With street food traders such as Kells Kitchen and Super Bao serving their best dishes, definitely managed that.
My time at Film & Food Festival Bristol – Ellie, Marketing and Events Intern
I attended the Film & Food Festival in Bristol and was extremely impressed with how the event went and how the traders did. On the day of the event, the weather wasn't on our side, but this didn't stop our traders from serving their delicious food. I took the time to talk to each trader, introducing myself, as I work in the office for Street Food Warehouse. It was lovely to see the behind the scenes work put into action and lots of happy customers throughout the night.
Two traders which really stood out to me were 2 Lads Kitchen and Rue De La Cocotte. Producing their outstanding Afgan wraps, they were one of the tastiest wraps I have ever eaten. Rue De La Cocotte bringing french cuisine to life with their mouthwatering tartiflette, it is definitely to die for! Both traders were such a pleasure to speak to and made me feel very welcome. Overall, my evening at the Film & Food Festival Bristol was a blast and it was such a joy to see so many people having a good time and the traders doing well.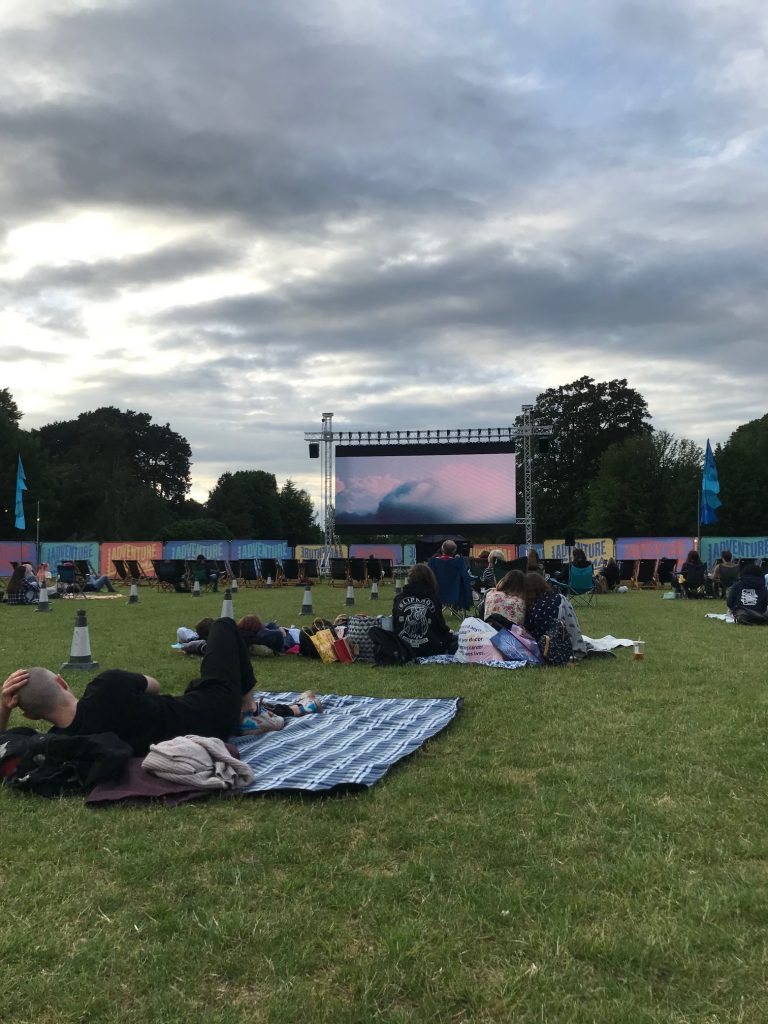 We are so grateful and happy to have been a part of the Adventure Cinema journey and can't wait for more adventures that lie ahead for the future (pardon the pun).
Testimonials
"We loved trading with Adventure cinema! Easy load-in with clear communication, professional set up, nice hungry customers & an on-site team that was a pleasure to work with" – The Gnarbecue, London Based Street Food Trader 
"We worked on a couple of adventure cinema series of events this summer. The impression I get via phone conversations and via email is that you're a nice bunch of people. All working hard to make stuff happen. I've only really met Tudor in person, swell guy really, and good banter. We certainly look forward to working with him in the near future if there are events we can help with."
"From the Adventure Cinema experience, it was good enough, it delivered what it said it would. We would happily work on these events again." – Mr Pig Stuff,  London Based Street Food Trader
"It was a first time for us to partner up with AC & SFW we absolutely loved every minute of it! The atmosphere was great every day, organisers and the team were extremely helpful, fun and kind. SFW team was very understanding with some of the issues we had before the event and helped us out by allowing us to arrive late to the party! My only regret would be that I only got involved at the final straight of the AC run and not earlier. Overall, I feel the event went very well with many happy customers, sales were great overall (I kind of wish I knew how busy it gets beforehand we would have prepped double as much). The ratio of tickets sold and how busy we were was very good and in relation to pitch fee and all other costs it was I feel a very fair deal. We would love to be involved more with the SFW and AC in the future seasons." – The Dog House, Good Food Group, South East Based Street Food Trader