So, the Welsh Street Food Awards returned for 2020 last weekend. With Street Food Warehouse having hosted the awards for the past 2 years, we felt it only fair to let another local street food outlet take the lead for 2020! The awards were held at Talbot Gardens, Pontcanna and entailed some of Cardiff's most loved street food traders, such as That Street Food, The Queen Pepiada and plenty more.
The winners of the weekend, Makasih and Bao Selecta, just so happen to be two of our most trusted traders in the local foodie scene. So we just couldn't wait to catch up with them on the weekend's antics and to chat about their wins!
Makasih – Welsh Street Food Award Champion
Makasih took home the people's choice award at last year's Welsh Street Food Awards, hosted by Street Food Warehouse. So, we were thrilled to find out that they had walked away with the champion award this year! Makasih have traded with us for years, so it really is amazing for us to see one of our faves be recognised for their incredible Malaysian street food.
The Makasih team "made changes to our much loved Malaysian Fried Chicken Roti as well as debuting a new dish very much inspired by our travels in Malaysian King Prawn Laksa and presented these to the judges and crossed our fingers."
Ruth, co-founder of Makasih said "it was so good to be back out trading after a very different summer for us. We traded in our new van Eddie alongside 6 other great traders competing for the title of Welsh Street Food Champions. After winning the People's choice last year and coming so close to the Judges choice we wanted to go one better."
Check out Makasih and their mouthwatering grub here.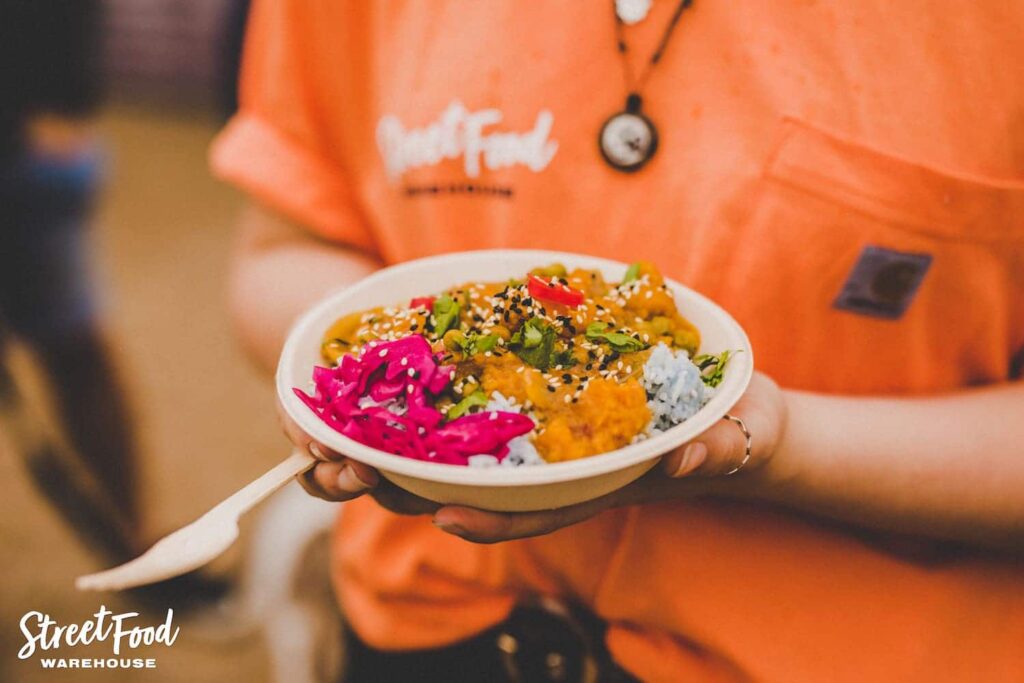 Bao Selecta – People's Choice Welsh Street Food Award
Bao Selecta are another one of our most loved street food traders in Cardiff. Their bao buns truly are one to try. With Nick and the team due to make appearances at a number of our 2020 street food festivals, we were gutted to not be working with them this year, but we have plenty of events scheduled for summer 2021, so watch this space!
The Bao Selecta team said "the weekend was great, the sun came out and everybody seemed to have a lovely time. We were just glad to be trading outdoors at an event, so to win the people's vote too was the icing on an already super cake! We are grateful for every vote and have respect for all the tasty food that we tried from the other traders too. A good bunch!"
Stay up to date with the Bao Bun gang here.
Did you know Street Food Warehouse also offers street food catering services to third party events? Learn more here.