As we near the end of our 2021 event season here at Street Food Warehouse, we wanted to reflect on our time in partnership with Tough Mudder. What a blast have these events been! We knew that Tough Mudder was going to be a great hit with the traders and couldn't wait to get started bringing the best street food to the events.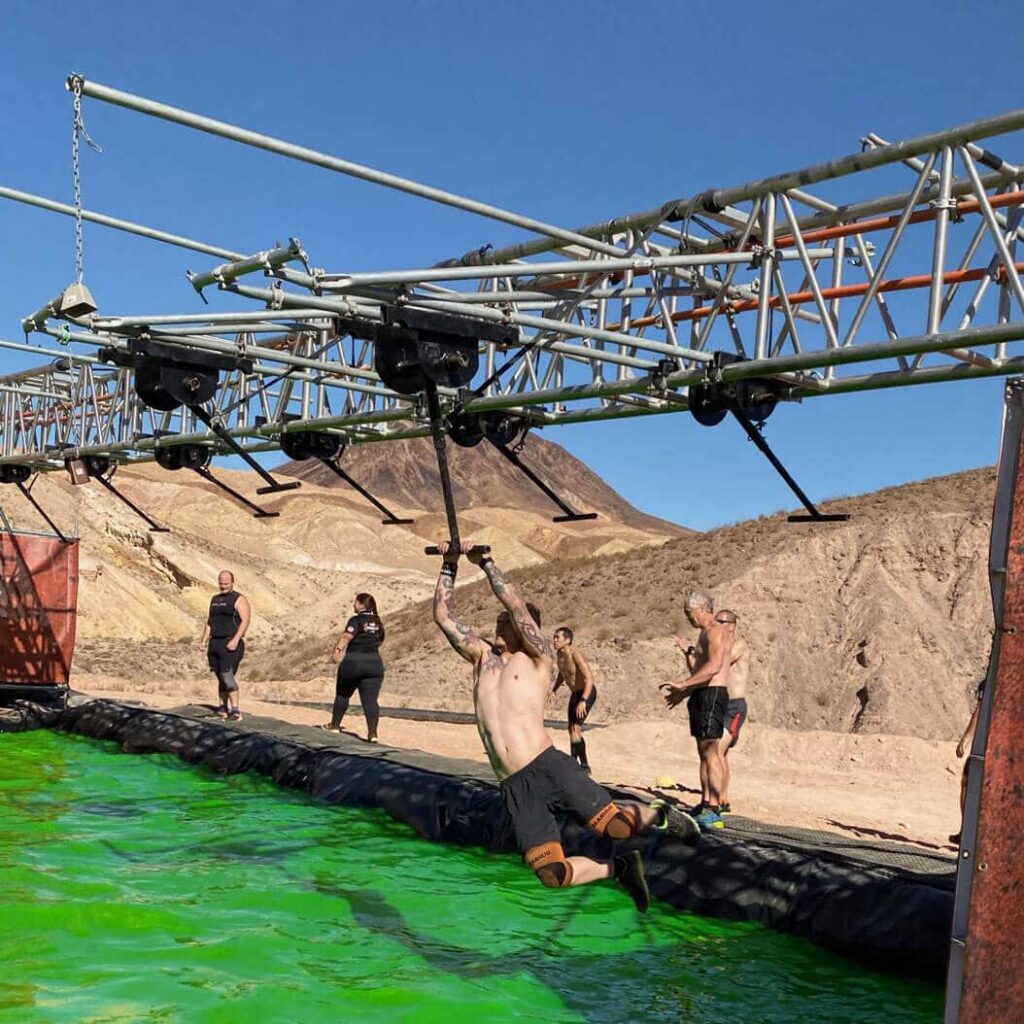 Photo: Tough Mudder
Sharing the qualities of the Tough Mudder races which are teamwork and ambition, we knew that we were the right people for the job. As a company, we wanted to portray Tough Mudder's values through our street food traders and provide the best reward for the runners when they cross the finish line, which of course is delicious street food. 
Meet some of the traders
The best street food traders across the country came to serve the hard-working runners. In spite of the darkness of COVID-19, there have been so many amazing traders who took the opportunity to trade at Tough Mudder and reignite their passion for food.
Bare Bones Pizza
Based in Birmingham, Bare Bones Pizza has been trading with us at our legendary Swansea Street Food Festival. Attending both Spartan Midlands and Tough Mudder Midlands, Mike and his team hit it out of the park with their mouth-watering pizzas and who doesn't love a good pizza, am I right? If you missed them at those events, see them at Tough Mudder London South and Spartan South-East because you definitely don't want to miss out!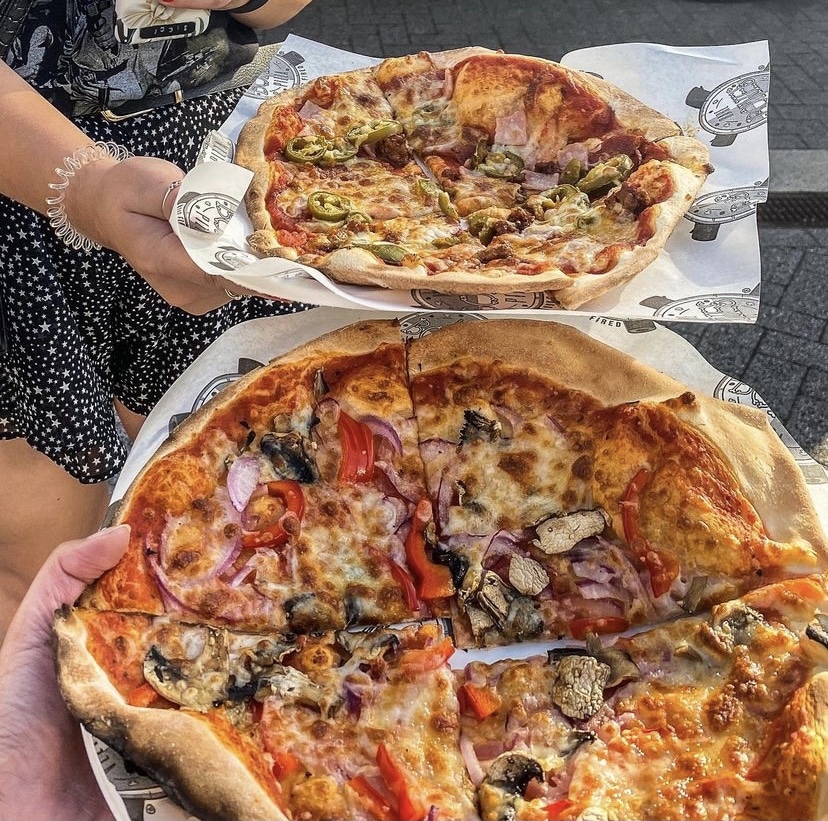 Photo: Bare Bones Pizza
Gourmet Griddle
The face of Gourmet Griddle, James brought his unreal wraps to the table at Tough Mudder London West, South West and Finsbury Park and they went down a treat with runners! James maintains "people like to eat food that they don't eat at home" which is where the focal point for his cuisine and duck wrap centrepiece came from! Based on the classic hoising duck Chinese takeaway, he created these divine duck wraps that are seriously to die for and you just can't get enough of them!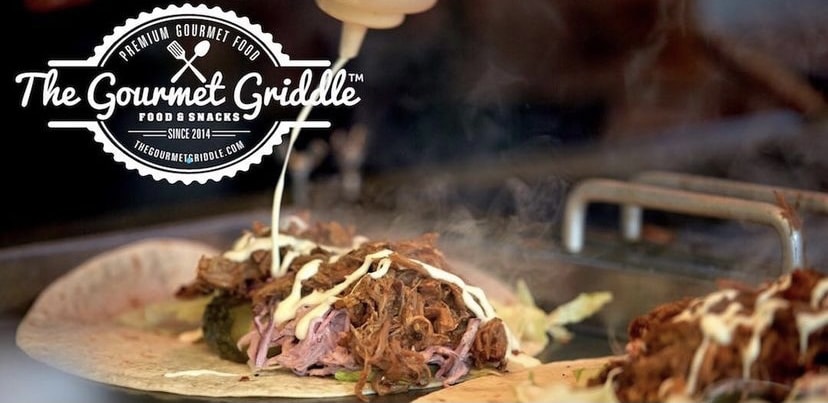 Photo: Gourmet Griddle
Coffee on the Green
Coffee is always a go-to morning, afternoon or evening and it is even better when it's coming from Coffee on the Green! The owner of this delicious coffee is the lovely Vicky. She is such a warm and welcoming lady who doesn't fail to put a smile on your face and Street Food Warehouse have found her a pleasure to work with. Attending 3 Tough Mudder events already, Coffee on the Green hits that coffee craving spot with reasonable prices.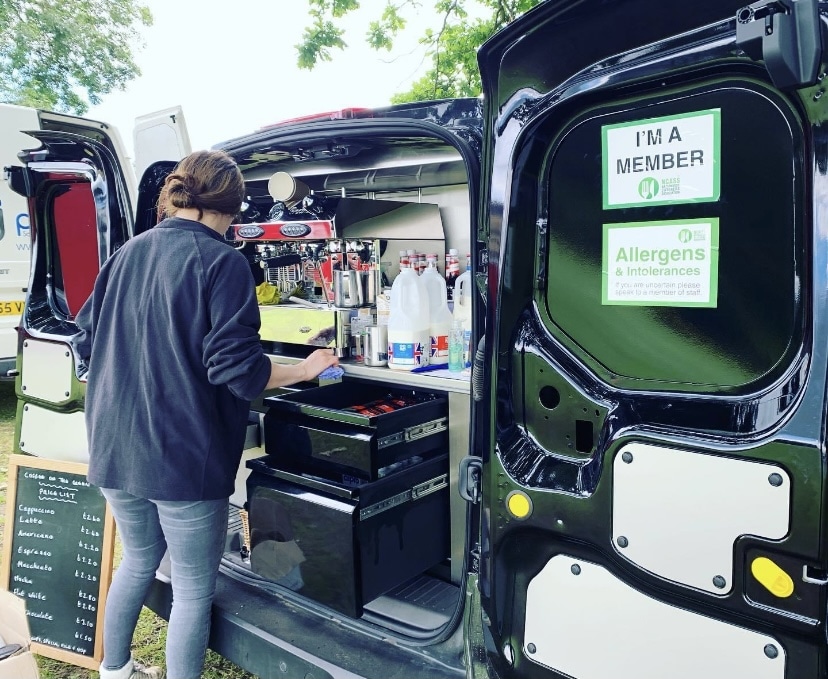 Photo: Coffee on the Green
We have loved working with Tough Mudder at their amazing events and cannot wait for the 2022 season!