Christmas is fast approaching. With more people plumping for a vegetarian or plant-based diet, that means there'll be quite a few less folks getting stuck in to a turkey, goose or glazed ham this December 25.
Fortunately, the days of a vegan Christmas nut roast being your only feasible option are long gone. So, here's a few tasty ideas for a vegan Christmas dinner to get your tastebuds tingling…
Stuffed squash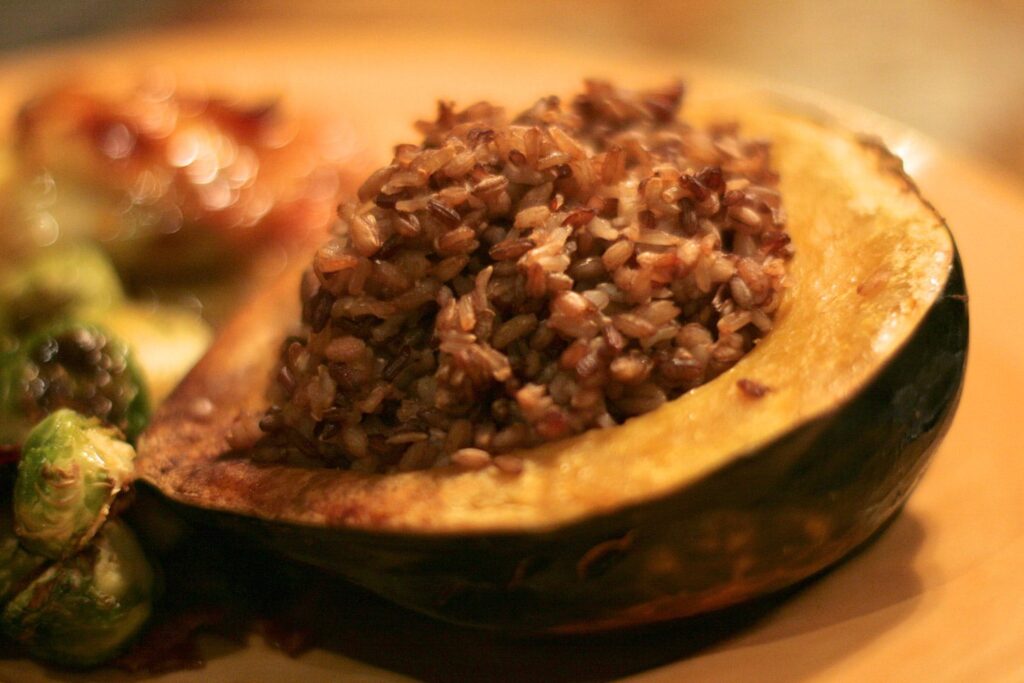 For sheer centrepiece wow factor, it's hard to go wrong with a big, stuffed seasonal gourd. Get creative with fillings: quinoa, cous-cous or rice are good places to start, and add some chickpeas and dried fruit, and nuts too. 'Tis the season after all, so don't forget a good pinch of cinnamon or other aromatic spices. Butternut squash are the most common variety in our supermarkets, but we reckon it's worth seeking out a red kuri squash or current foodie fave the crown prince squash for a rich and nutty flavours.
(Image: Alexis Lamster via Flickr)
Roast cauliflower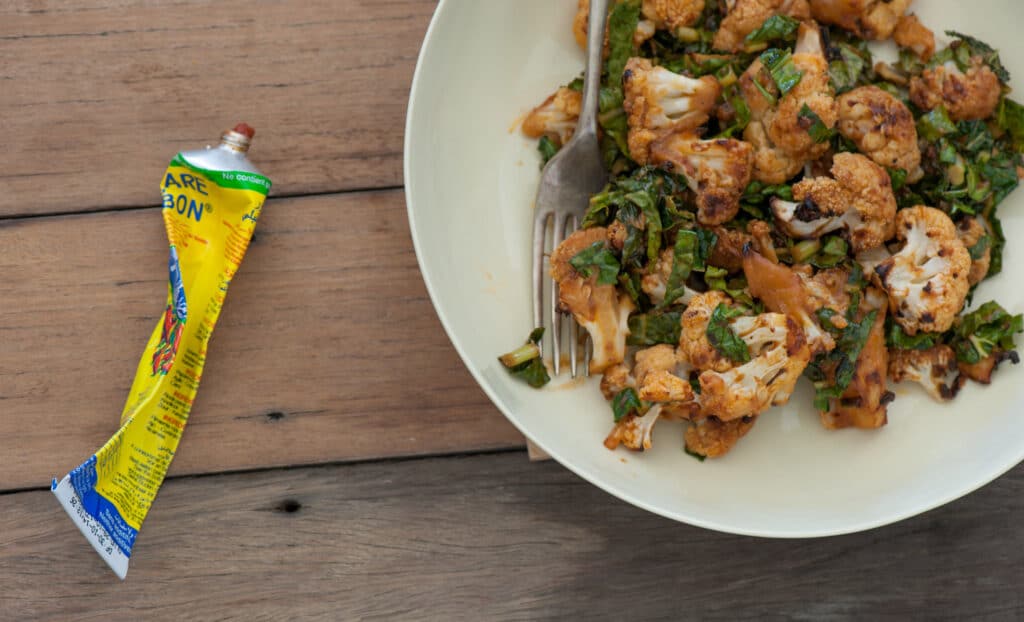 The world at large has cottoned on to the fine, earthy flavours of roast cauliflower. It really comes into its own spiced and baked, and has the visual impact to proudly sit as the main event of a Christmas day spread. Like a turkey though, cooking it to a tee is a delicate art. If you want an easy life break up the florets to ensure a quicker, and more even baked cauliflower. Bejewel with some pomegranate seeds and coriander leaves and you've got yourself a festive showstopper.
(Image: Jules Stonesoup via Flickr)
Tofu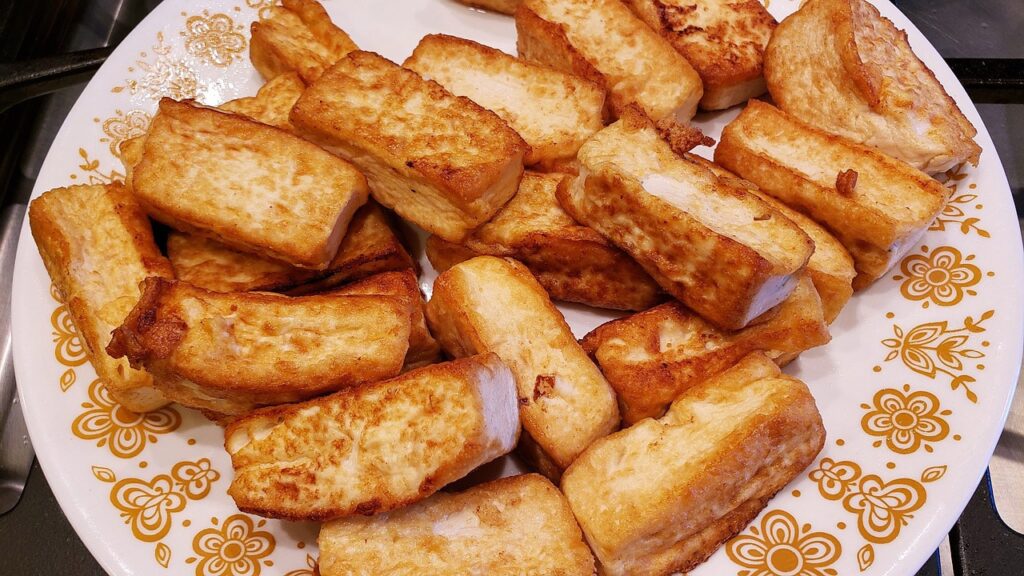 Seasoned vegans may be wise to the merits of the infamous Tofurkey. But, given it gets imported from the west coast of America, that's a lot of food miles to consider. That doesn't mean you can't make tofu the star of your Christmas spread: British tofu producer Tofoo has a bevy of festive ideas for its made-in-the-UK tofu. It's also a prime candidate for a sweet sticky glaze if you want to scratch that festive honey-mustard itch…
Mixed root veg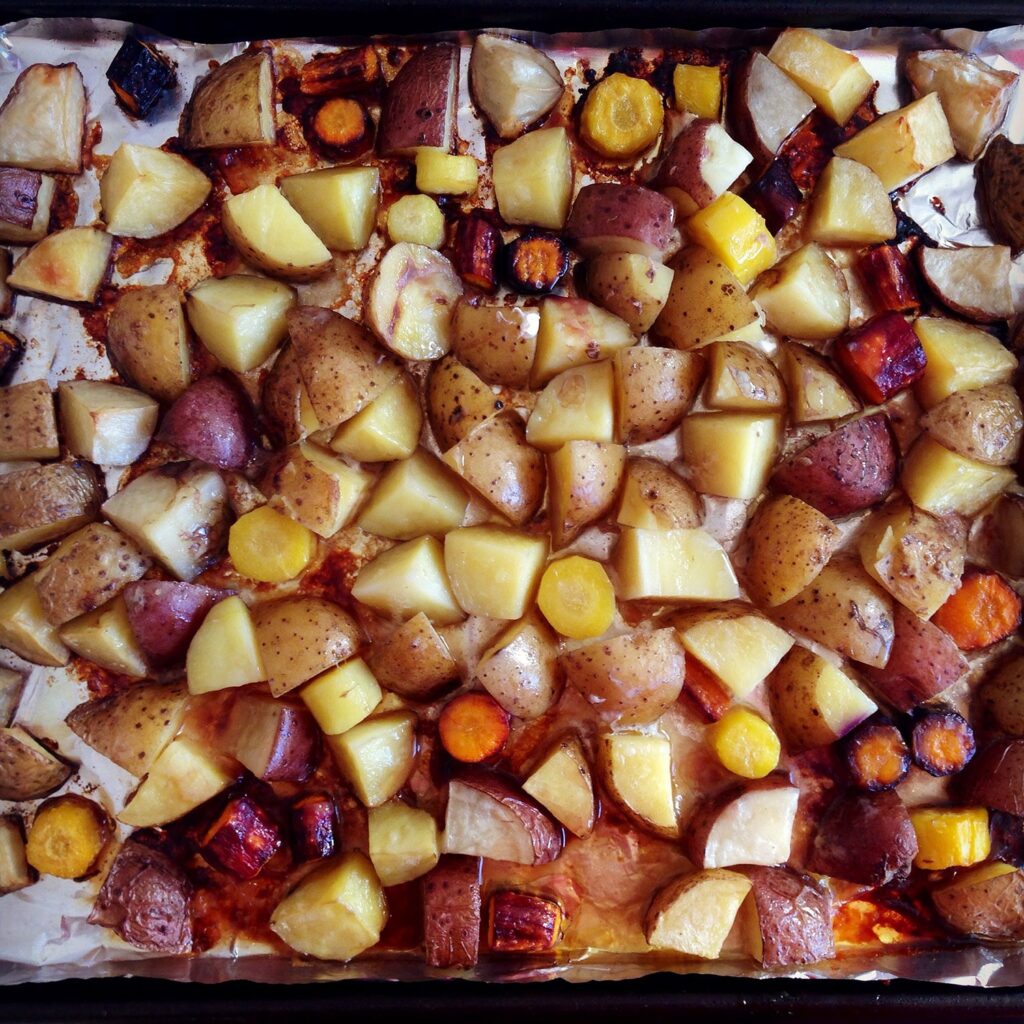 Root vegetables have always shone in the winter months. With a bit of imagination you can make them a show-stopping centrepiece of a vegan Christmas roast. Chop up some colourful carrots, beetroots, parsnips, add some spices – coriander seeds work particularly well here. Add some sticky honey and a squeeze of clementine juice for some extra festive oomph, then roast. With vegan pastry, you could even make root vegetables the filling of a vegan Christmas pie.
(Image: Joyosity via Flickr)
Vegan pigs in blankets
Following in the footsteps of Greggs' famous vegan sausage rolls come a host of plant-based substitutions for the traditional porky treat. Most of the major supermarkets have now started stocking them, with Sainsburys and Morrison being among the noteworthy purveyors of this guilt-free sausage-and-bacon bites. They're also not a bad shout for a vegan Christmas breakfast in a sandwich…
So, there's a few vegan Christmas dinner ideas to get you started. For more ideas check out a vegan Christmas recipe book, such as this one.
Tell us your ideas for vegan Christmas dinners on Twitter, Facebook and Instagram. Stay tuned to the Street Food Warehouse blog for more vegan ideas and news on where our festivals will be popping up next.