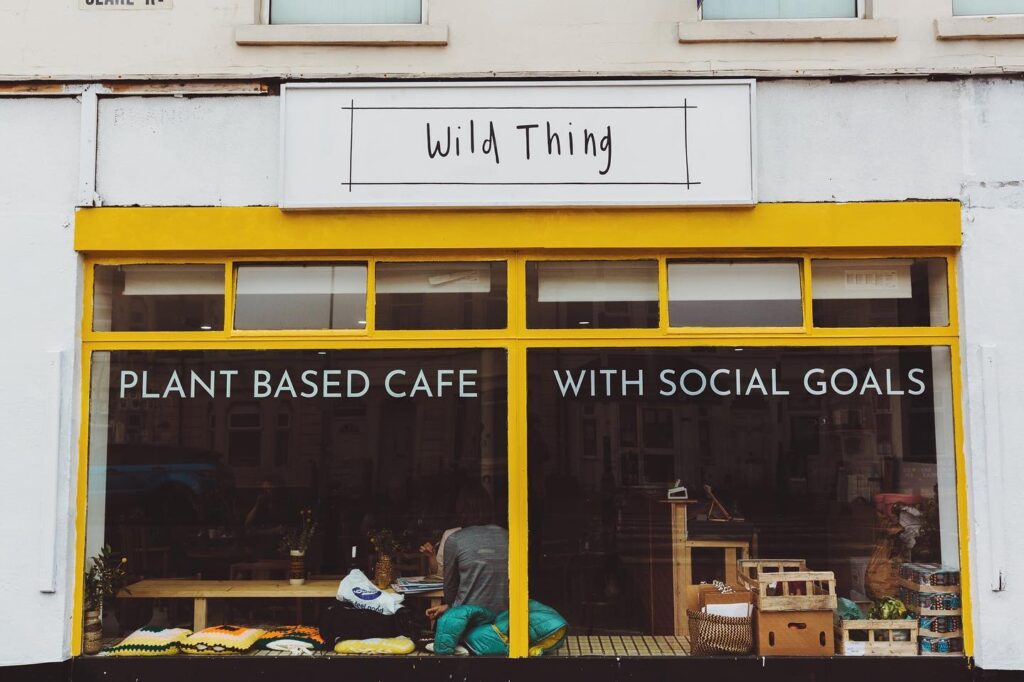 In an era of climate change, severe homelessness and millenials having quarter life crises left right and centre, street food can bring a little sparkle of joy into your day. At Street Food Warehouse, we often say 'everyone's got to eat', which has led savvy entrepreneurs to turn to street food and pop up food events to provide the young, free and fabulous with the entertainment they crave. 
Lauren is one of those entrepreneurs, who just a year ago set up her fabulous cafe, Wild Thing. Street Food Warehouse received the coveted invite to their first birthday party and went along for a fabulous 6 course vegan banquet. The Wild Thing team have created a menu that is plant based, delicious and full of texture and flavour. On arrival the party was in full swing; a sophisticated, candlelit dinner among friends and the whole evening was a delightful new experience. We managed to catch up with Lauren for all Wild Thing related gossip.   
How did Wild Thing start out?
I was working at the Big Issue and absolutely loved working there, but I wanted to do something for myself. I had been vegan for a while and loved experimenting at home, but I wanted to take my passion and do it as my work. And just like that Wild Thing was born! 
You are a year in now, how has the first year been? 
The first few months were so intense. Everyone says that working for yourself is hard, but much like having a kid, no one can prepare you for how demanding it is. A steep learning curve, but lots of fun. We opened the Cathays cafe in September only 7 months after this one (in Grangetown). We started as a five person team and I now employ 14 members of staff. What does this prove? That this is the food that people want to eat. 
Tell me about you, who is Lauren @ Wild Thing? 
Wow, what a question. Well, I'm really into yoga and I stopped drinking alcohol about 4 years ago and that was when my life really started changing. Yoga gave me the creativity I felt was lacking in my life and with that and my new found health kick, I just really wanted to create something new and a cafe like this didn't exist. I also live close to the coast and I love it.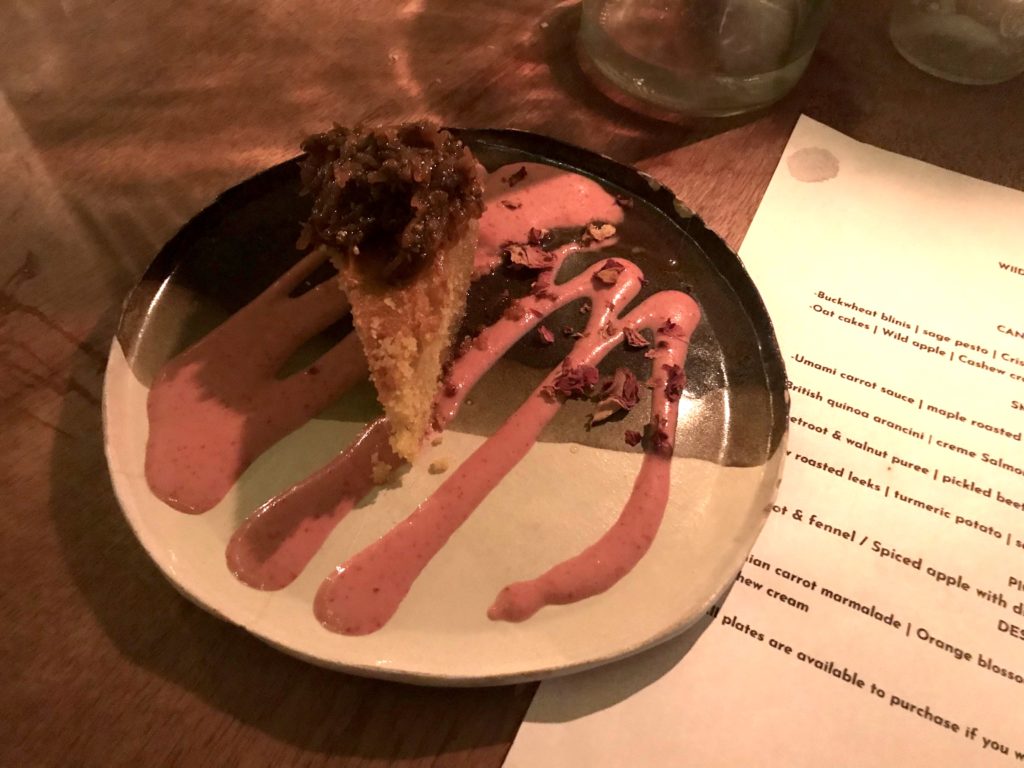 On Wild Thing's website, you say you are a cafe with 'social goals', what are they? 
We have three main goals: get more people eating veg, reduce environmental impacts and fight food poverty. We have no single use products, we have a fully vegan menu and we really want to make healthy food more accessible. We always have a pay what you can menu option and we do have a few regulars who use this option and pay a really small amount, but we love that, it was the whole idea. And then there are those that pay more than they should, so that they pay for those who can't. It's amazing.
This year, we are focusing on food poverty. We looked at the main drivers of eating badly: lack of finance, education and access. To combat this we provide living wage jobs, we offer work placements through Big Issue and Huggard and we offer free community suppers full of nutrition. We also already run sustainability and health food workshops.
If a customer asked you for a recommendation, what would be your perfect meal?  
I normally ask what kind of mood people are in before giving a recommendation. Do they want to be comforted? Then go for the hearty brunch. If they're looking for indulgence, then the pancakes, or to be nourished go for our main bowl, which is always full of lots of veg and healthy goodness. I just tend to ask questions and go from there. 
What are your future plans for Wild Thing?
We are going to concentrate on the community work that we are doing, like our  community super next month and our nutrition courses. Our 1st year was really about getting up and running and now we can actually focus on our social goals and show that ethical businesses can exist and thrive.
Here at Street Food Warehouse, we highly recommend Wild Thing, their Beetroot and Walnut Puree dish is an absolute show stopper!
KEEP UP TO DATE WITH WILD THING ON FACEBOOK AND INSTAGRAM