TREATING YOUR TASTEBUDS AT DORSET STREET FOOD FESTIVAL 2019!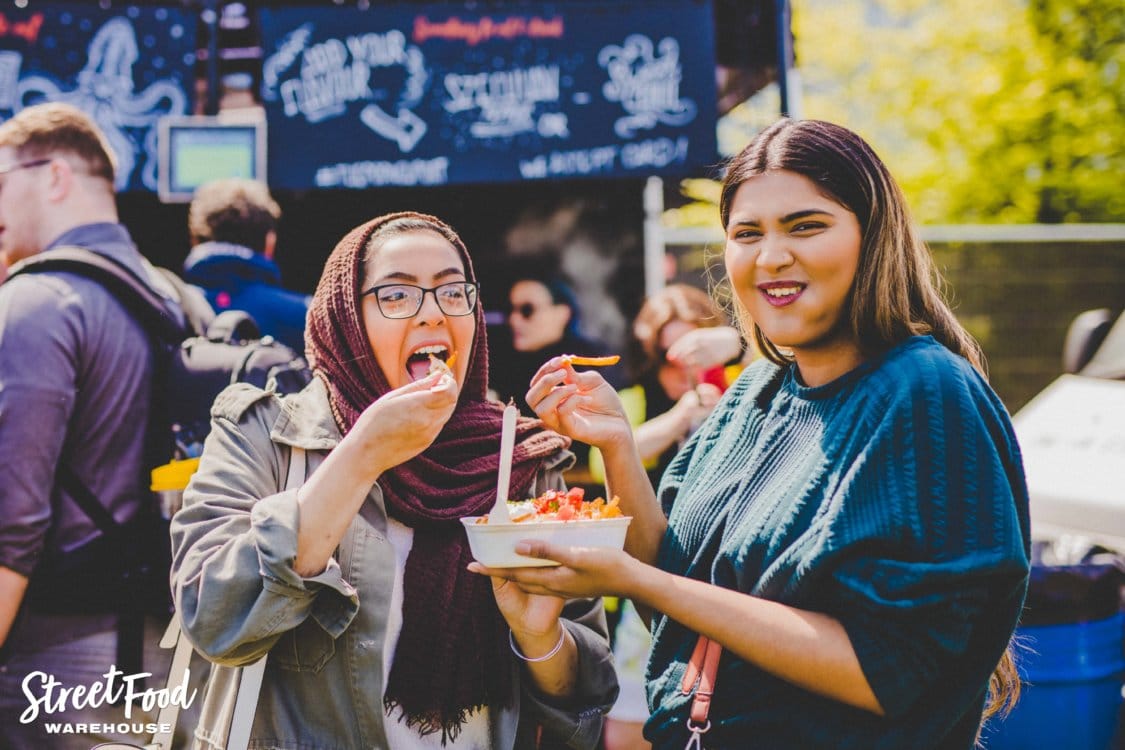 The beauty of the Street Food Warehouse tour is that whatever your favourite kinda food, you're sure to find something that'll get your tastebuds tingling. Between us at the SFW office, we've got all kinds of favourite dishes, ranging from the sweet to the meaty – as you can see here. But what about you? Are you a chocolate lover or a cheesy chappy? At Dorset Street Food Festival 2019, we have everyone covered. With international foods ranging from the savoury to the sweet, the veggie to the meaty, and everything in between, we've zoomed in on the various foodie vibes that you lot might be feeling when you come along to join us in Lyme Regis between 12-14 July.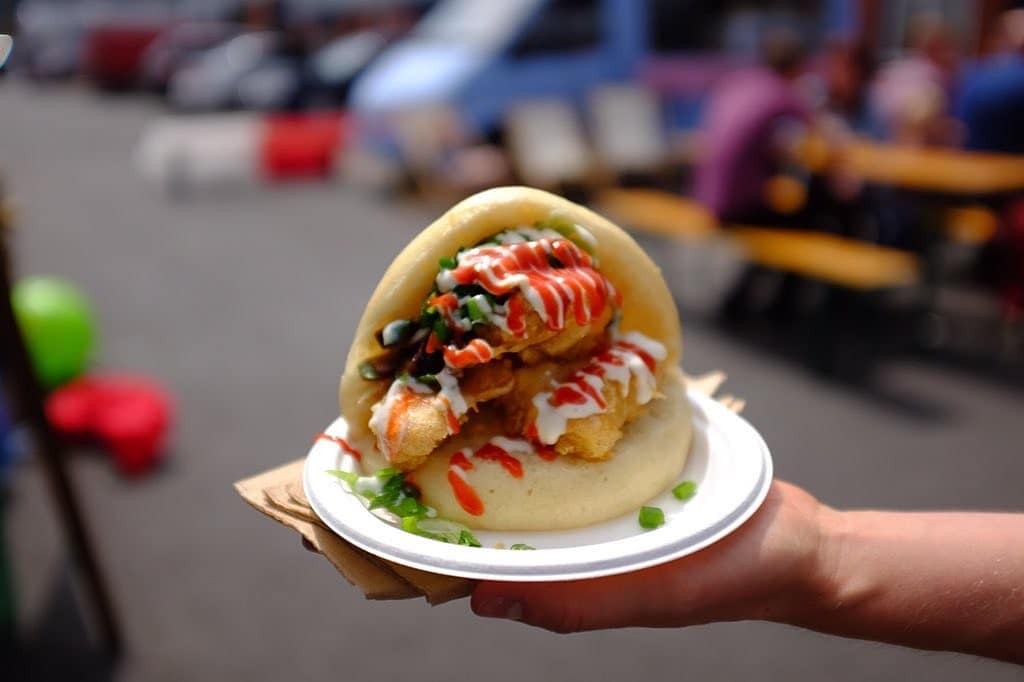 For the Veggie: Wallace and Sons
John Wallace, one time high-end chef, has been dishing delicious bao buns from the Wallace and Sons truck for around four years now after packing in the chaotic lifestyle of 80-90 hour weeks in the restaurant kitchens. Much happier these days, John will have you veggie lot drooling with his incredible Beer-battered Cauliflower bao. Accompanied with pickles, tofu and sesame dressing, Wallace and Sons are serving up little fluffy slices of heaven. According to Manchester Finest, John tried a myriad of recipes before getting the bun perfect. "I tried loads of different recipes to make the bread that just didn't work." he said. "I tried Momofuku's recipe, but couldn't even get that to work." Go and grab yourself some veggie bao, and you'll see what all of his hard work has created.

For the Sweet-Tooth: Extreme Chocolate
Extreme Chocolate, purveyors of incredibly rich and delicious chocolate brownies, have one of those street food stalls that makes people stop, stare and drool. Having racked up over twenty years of cake making and baking experience, the Extreme Chocolate team have spent years honing their craft. Whilst they've got their recipe's nailed down, they still continue to experiment and push the boundaries of brownie-making with all sorts of decadent flavours that'll have you buying 'em by the box load. If there's any appeasing a ravenous sweet tooth, it's right here.

For the Meat-Lover:  The Dog House
Oh, we do love Lynn and Ron at The Dog House. Extremely lovely people who dish the 'dogs in style. If you're on the hunt for some meaty grub in the sun at Dorset Street Food Festival, heading to see this dynamic duo and picking up one of their loaded hotdogs is a sure fire way of treating yourself. When you get to the front of their hefty queue, you've got two meaty options: the Chilli Cheese Dog – chilli of the day, homemade cheese sauce, guacamole, salsa, jalapenos, chipotle ketchup and crispy onion nachos – or the Kaiser Dog, with gherkin, curry ketchup, mustard, potato salad and wasabi crisps. Mouthwatering decisions to be made.

For the Spice Fiend: Street Food South West/Little Marakesh
Moroccan deliciousness comes from the folks at Street Food South West, aka Little Marakesh, who are serving their delicious and spice-infused flatbreads all weekend long at Dorset Street Food Festival. On the menu, there's spicy Moroccan lamb, chicken shawarma or chickpea tagine slotted into a soft, doughy flatbread. Alternatively, you can also chow down on their tagine pots, with some seriously delicious varieties, all sure to get your spice-buds tingling.

For the Cheesy Chappy: Alp Mac
If your passion is chowing down on cheese, this one's for you. The mountainous Mac and Cheese vendors at Alp Mac are novel in their approach to concocting the wholesome dish, which is a regular favourite for street food festival goers. Using Alpine Cheese as one of their speciality servings, Alp Mac were voted as Bristol's best street food in 2017 by Bristol 24/7. Environmentally conscious and innovative in their foodie creations, if you're a cheese fanatic then look no further than this lovely Mac and Cheesy lot. 
Treat your tastebuds at Dorset Street Food Festival 2019, taking place in Lyme Regis between 12-14 July. Be sure to sign up for up to up to four free tickets for the festival right here.