Why Street Food and Weddings are a match made in heaven!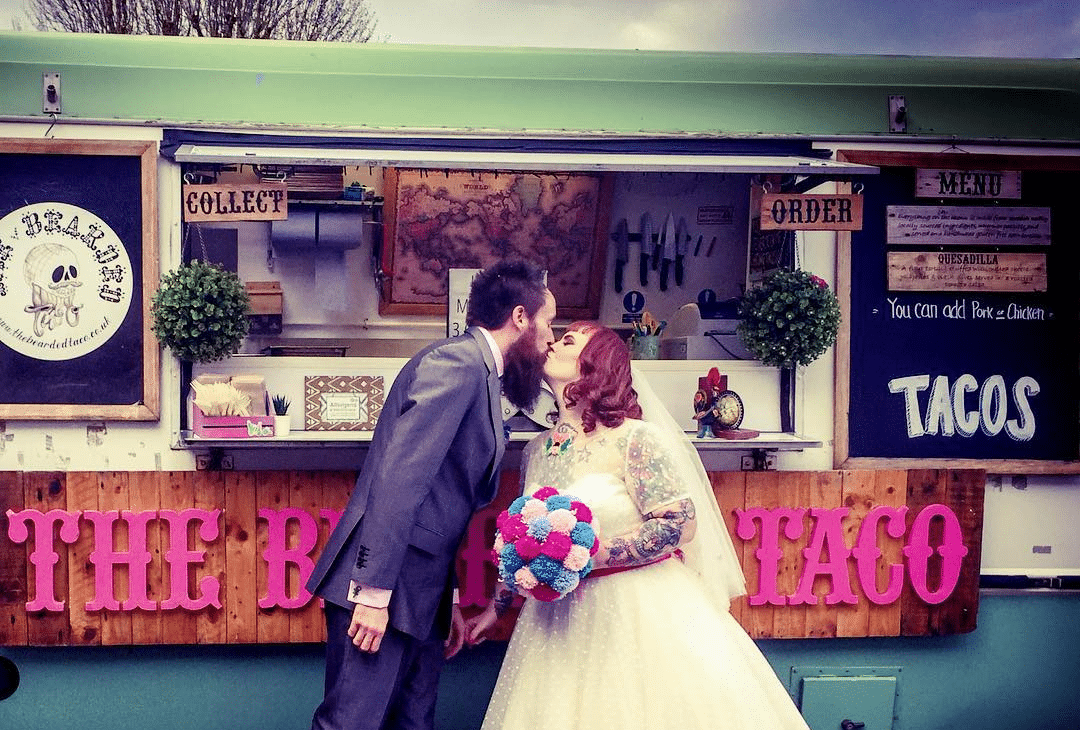 Whether you're having a traditional church ceremony or something a bit more unconventional, street food could be the unexpected star of your big day…
What's a wedding without mountains and mountains of food? Not much of a wedding at all in our book. Sending your guests to bed hungry is a sure-fire way to get folk talking for all the wrong reasons.
But what you serve up to your guests is a big – nay, colossal – decision to make. According to stats jockeys at wedding website Bridebook, in 2018 the average spend on food for a wedding came in at £5,862. It's little wonder then, that many brides and grooms to be spend a huge amount of time traversing the country checking out the options and sampling the wares of venues and roaming caterers for hire.
But what if there was an alternative to the traditional fusty five-course? One which didn't require hours of agonising table planning and having to work around Aunties Brenda and Pauline's long-simmering and unresolved beef, or the potential awkwardness of putting those two uni mates whose relationship ended messily with their new partners? An option which was more suited to mingling and conversation, and importantly, potentially cheaper too?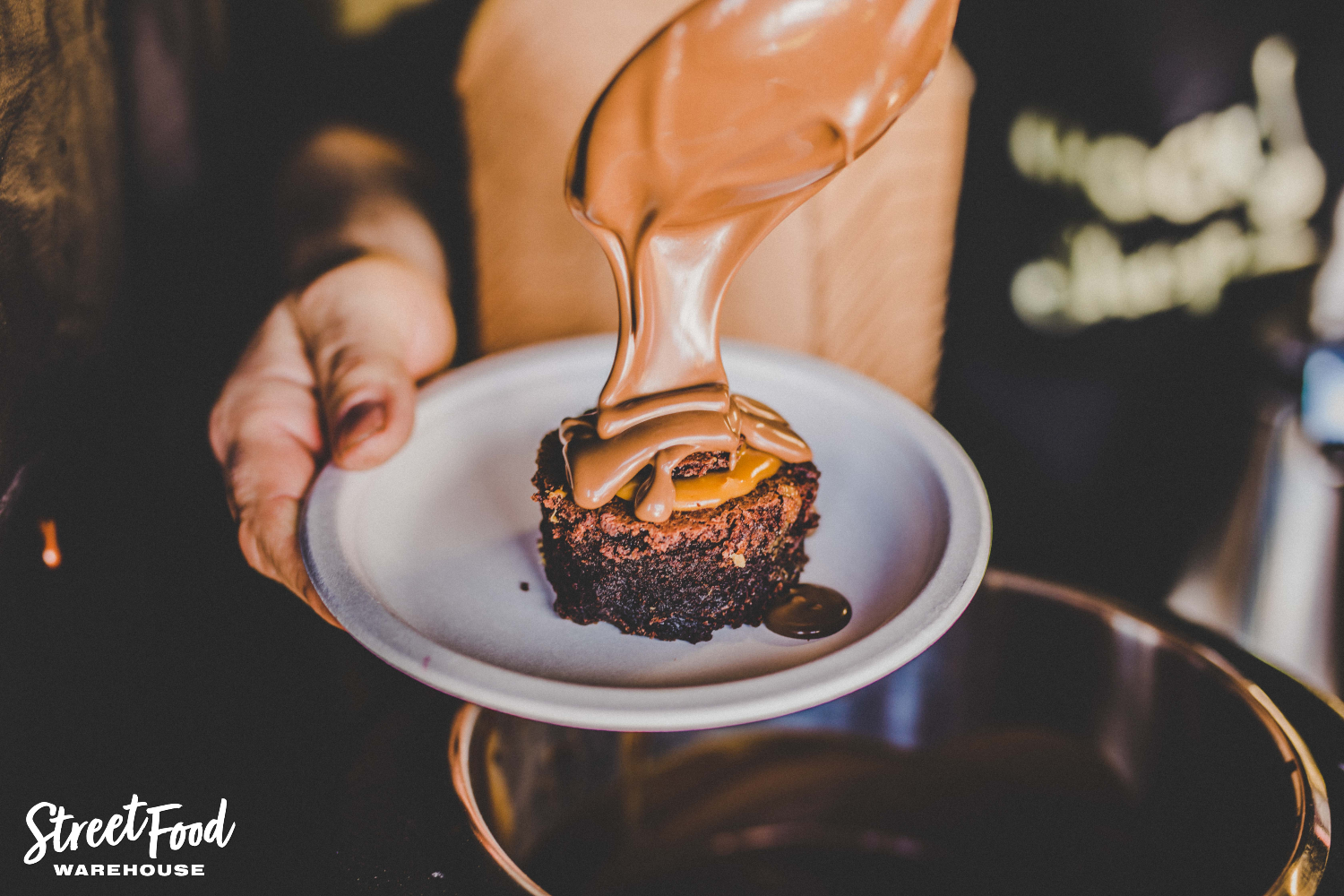 Enter street food for weddings. Whether you're serving it as an alternative to your sit-down meal or as delicious chaser to the day's events – it's an ideal option for something to soak up to booze and provide vital sustenance after the exertions of the evening disco – street food can be the vital x-factor which elevates your days from 'great' to 'absolutely fantastic'. And, all things considered, it's infinitely more Instagrammable than shoulder of lamb with seasonal mixed veg and gravy.
It's easier than you might think to have your dream street food wedding, too. The team at Street Food Warehouse have the nous, contacts and experience that comes with running rapturously received and smooth-running food festivals across the country, year-in, year-out, with a stellar cast of hand-picked vendors that can make your event pop. You might not realise they also offer street food for hire too.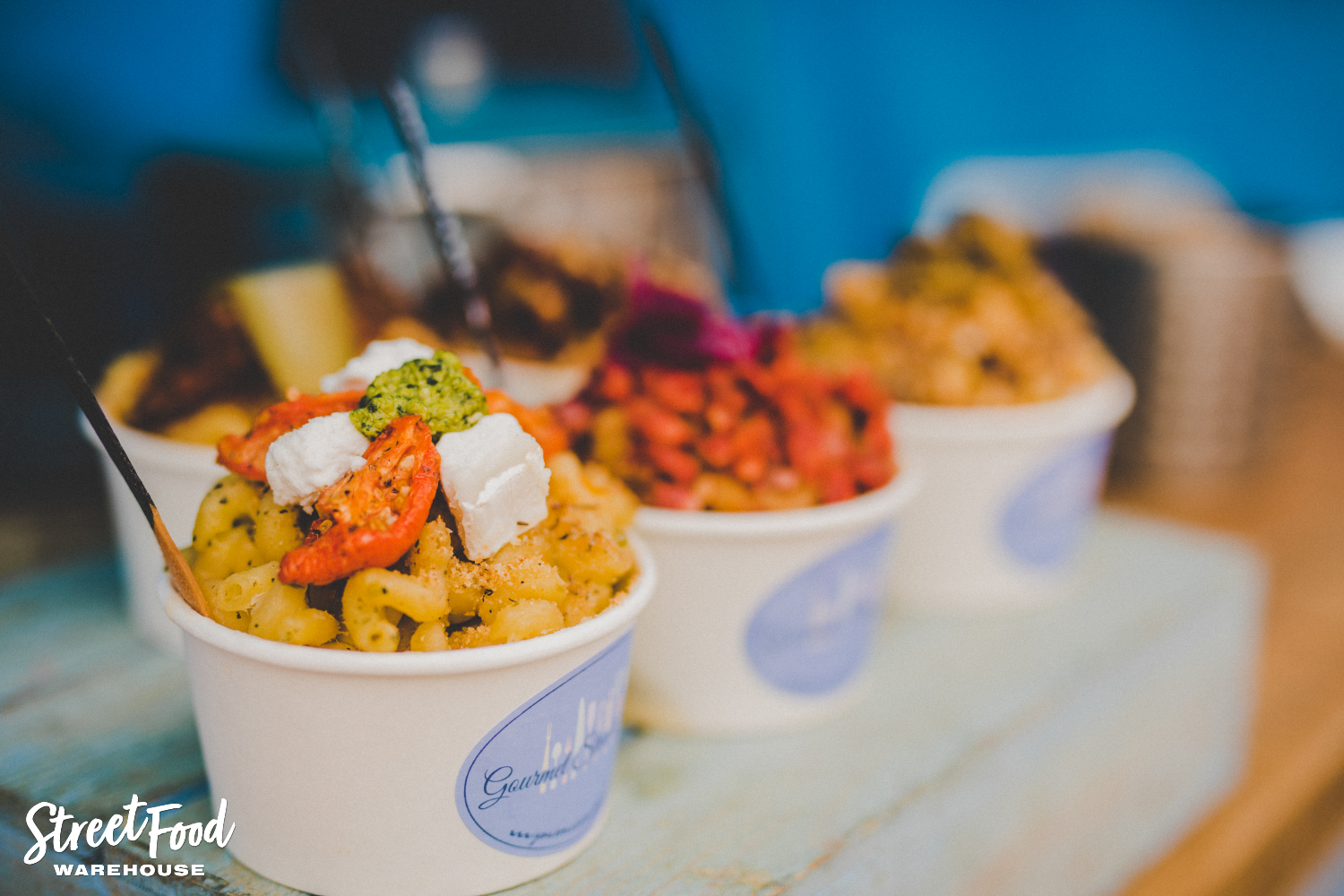 What's more, Street Food Warehouse can tailor a bespoke offering to your budget, based at a cost per head. So whether you're after a trader or two, or a fleet of vendors, or even a marquee set-up, we can bring food from all four corners of the globe to your big day and manage it for you, meaning that you can get on with the important business of saying 'I do', and having the party to end all parties. So whether it's tasty tacos (we highly rate The Bearded Taco on this one – see their pic at the top!) or flame-baked pizza; to mouthwatering burgers and slow-roasted local meats or next-level vegan cuisine, we've got you covered. We can even hook you up with something sweet for later which will knock dry, marzipan-encrusted wedding cake well into the long grass.
So, for a unique wedding day feast with bells on, drop Street Food Warehouse a line today with your requirements and we'll tailor you a package that you'll be sure to love…
Want Street Food Warehouse to sort the catering out for your big day? Hit us with a quick application form here and we'll get back to you with quotes and details!