NOTES FROM THE WAREHOUSE: VENDOR CHIT-CHAT, OUR FAVOURITE DISHES AND THE ROAD AHEAD!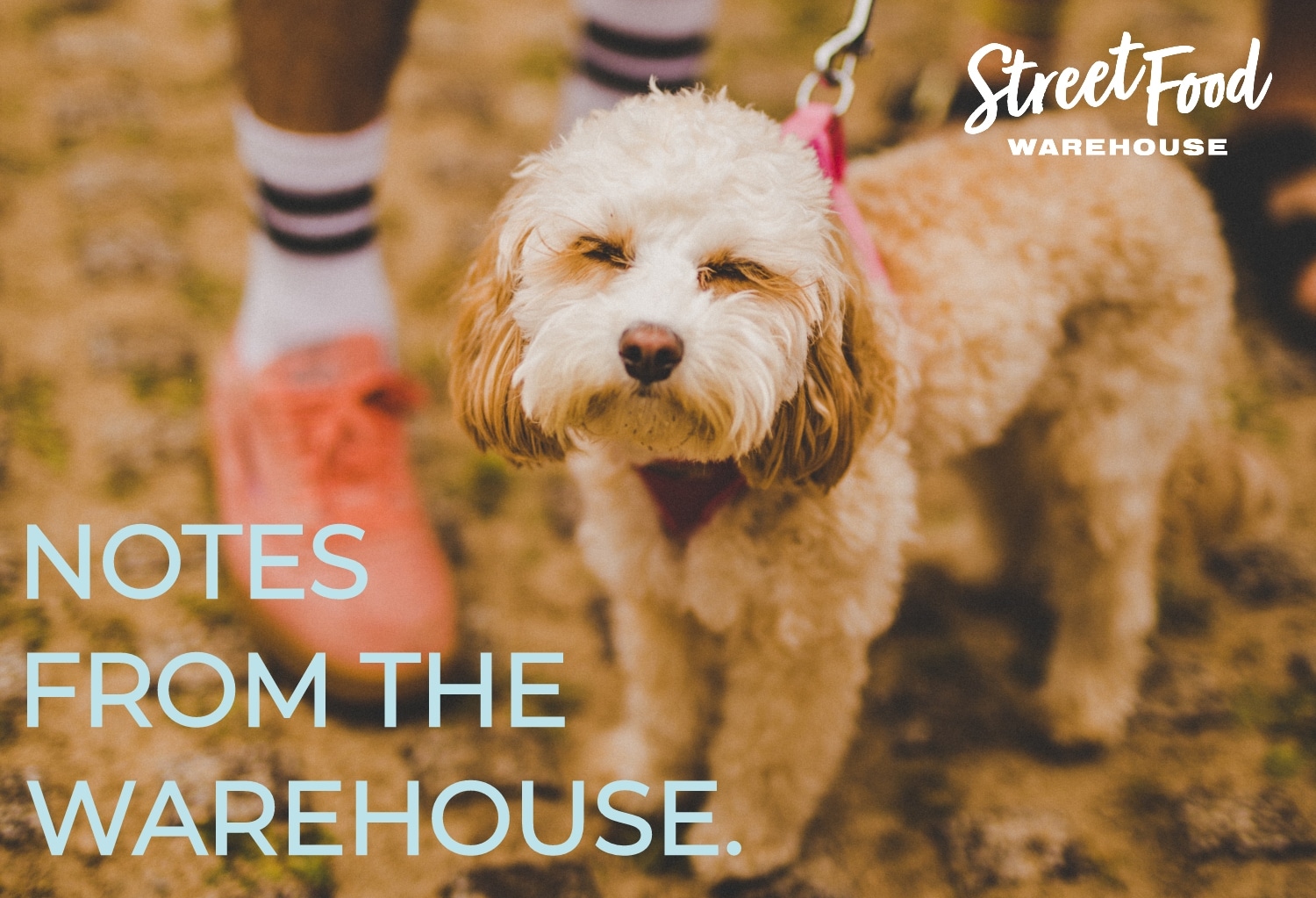 Hey, you lovely foodies. Welcome to Notes from the Warehouse. We'll be checking in every now and then to fill you in on the latest updates from Street Food Warehouse HQ and beyond.
This year's Welsh Street Food Awards in Swansea saw Pink Peppercorn take home the judges prize, and Makasih claim the public vote. We've worked for a number of years with both vendors, and were absolutely thrilled to see them rewarded for all of their hard efforts with a trip to London for the British finals. It's an absolute delight, then, to have seen Pink Peppercorn claim Third Prize overall at the British Street Food Awards 2019, as well as winning Best Main Dish for their Cajun Chowder (a modern Welsh take on an 18th century Fishguard Cawl recipe). Big-ups to the two vendors doing Wales proud!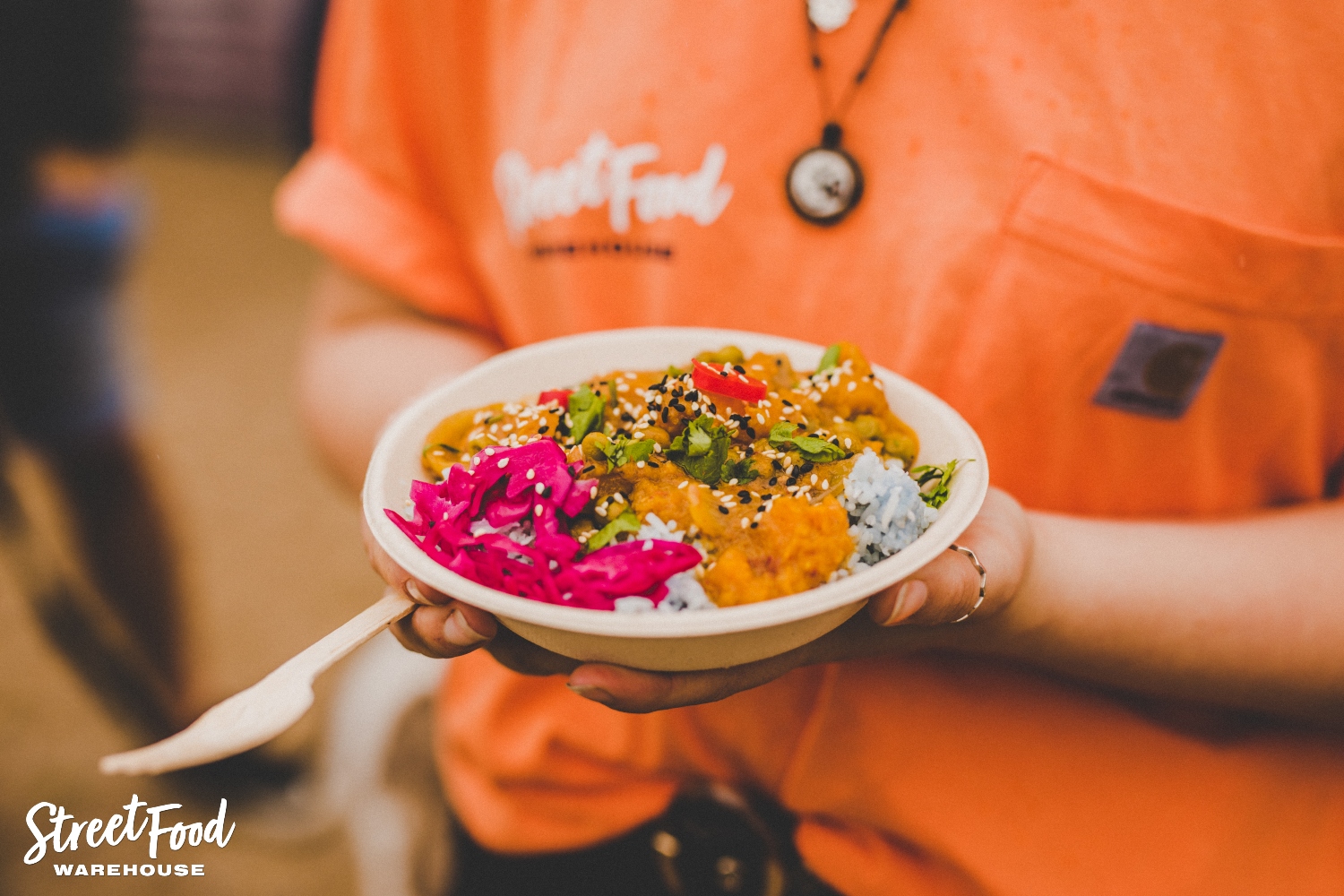 Now, we've shouted high from the roof beams about what a crazy, brilliant summer we had. Chat has been hectic in the office as some of the SFW staff have discussed their food highlights. Across the nine different festivals this summer, we tried everything; from blue rice to big fries, Venezuelan to veggie and vegan. But what reeeeally got our taste buds tingling? Here's a few opinions from us lot.
Tudor Barber, Director of Operations 
Favourite Dish: Pad Thai Chicken Noodles
Stand-out Traders: 2 Lads Kitchen
Most-eaten Dish: Tartiflette by Rue de la Cocotte
Tried for the first time: Tofu Fish Bao by Bao Selecta
Georgia Butterworth, Marketing and Events Executive
Favourite Dish:
Cajun Chowder by The Pink Peppercorn Co. 
Stand-out Trader: Babita's Spice Deli
Most-eaten Dish: Chicken Shawarma Flatbread by Little Marrakesh
Tried for the first time: Bacon & Scallop Roll by Assembelly
Charlie Cottrell, Digital Content Creator 
Favourite Dish:
Bueno Cheesecake by Dutty's
Stand-out Trader: The Pink Peppercorn Co.
Most-eaten Dish: 'Banging Bacon' Mac and Cheese by Gourmet Street Kitchen
Tried for the first time: Singapore Chilli Crab Cakes by Assembelly
Agree? Disagree? We want to know what you think. Let us know on our Facebook or Twitter.
But what about the lovely traders. It's always good to hear about the events from their perspective. After all, without them there would be no street food festival'ing. Their innovation, dedication and talent is something we really admire, so we thought we'd get some insight into how their summer with Street Food Warehouse went.
Rue de la Cocotte, the French wizards who dished up their delightful Tartiflette to SFW staff at all of our events, were very kind in what they said of the events. "We have developed during this year, and that is mainly thanks to our experience with Street Food Warehouse!" We've been delighted to facilitate the growth of a brilliant street food company. "We've beaten our sales records there consequently in one place after another." Amazing!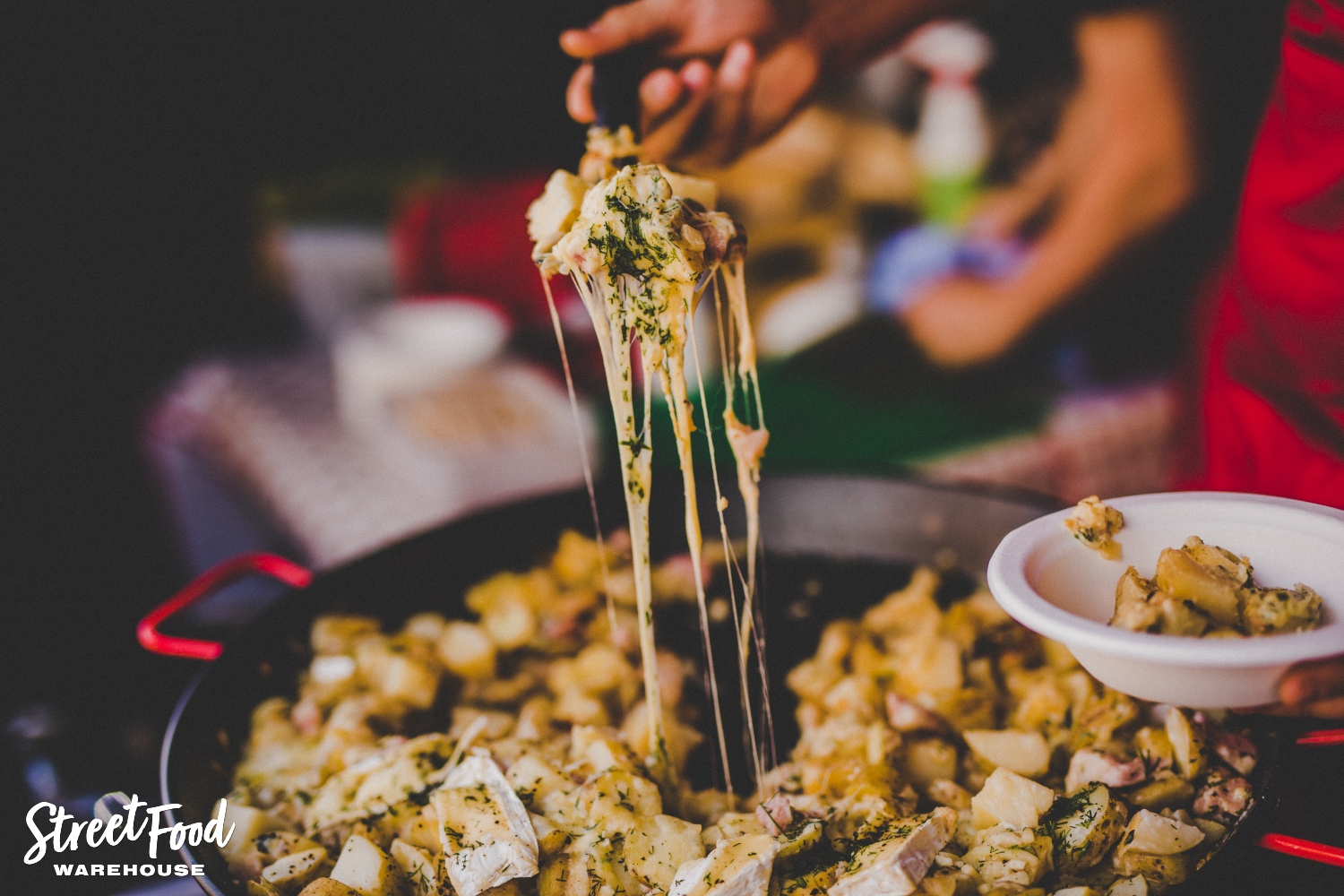 Howling Wolf Coffee were also super kind. "We loved the festival [Devon Street Food Festival] and thought it was very well organised. In fact, probably the most organised event we've been too this season! We loved the vibe and how lovely and helpful all the crew were."
Street Food Warehouse's director, Tudor Barber, was a big fan of the London-based stall 2 Lads Kitchen, who served Afghan cooked meats with a difference. It seems the feeling was mutual. "I think Street Food Warehouse is one of the best festival organisers that we've worked with amongst the many organisers." Thanks a lot, lads!
Finally, the vibrant bunch at The Bearded Taco said of Swansea Street Food Festival, "It was brilliant as always. We had one of our record breaking days for a food festival, so we were well happy. Fantastically well organised as always."
It's highly fulfilling to see our hard work pay off, and we'd like to extend a massive thanks to each and every trader that worked with us this summer. And onto next summer, we push…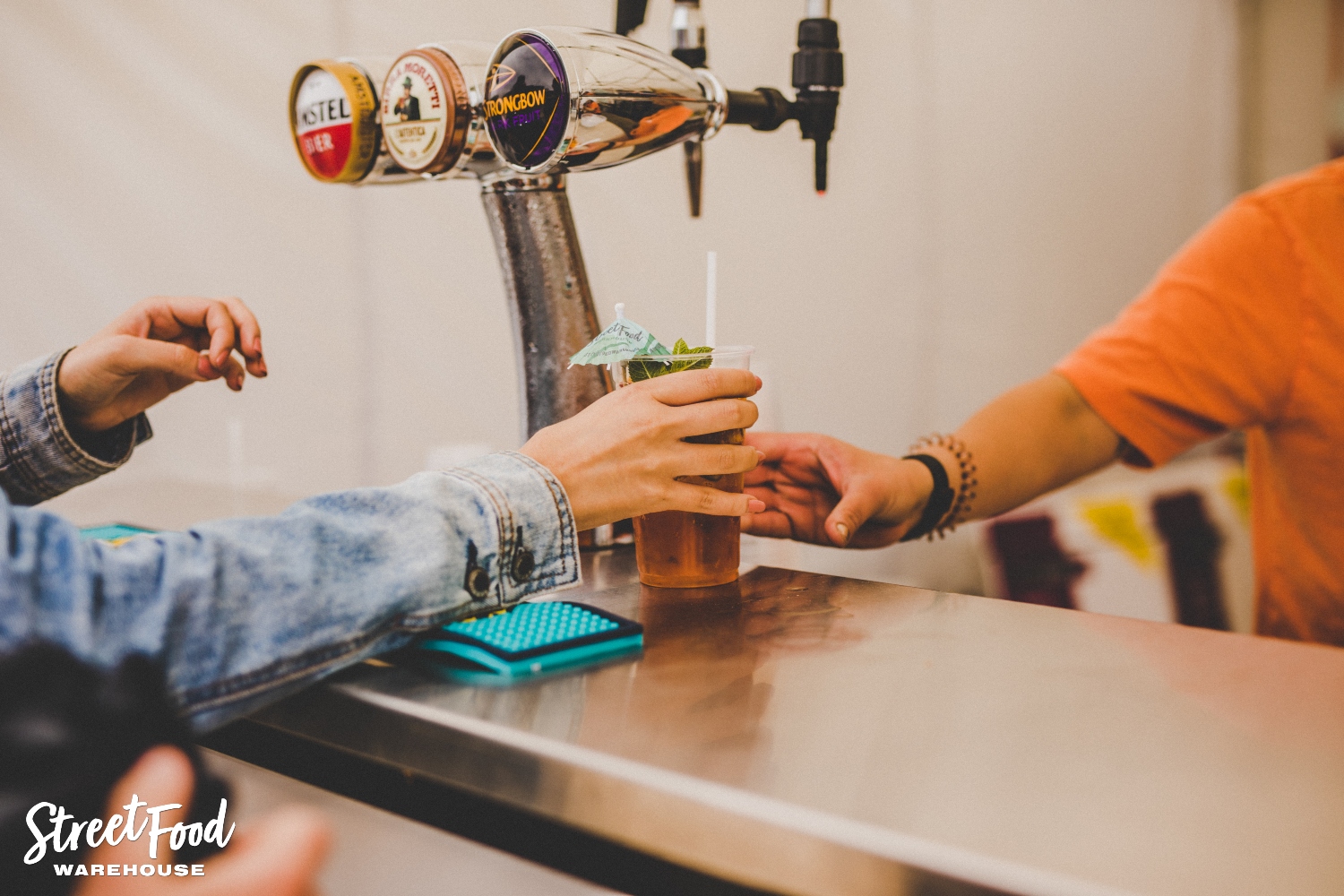 Vendor applications for each of our individual events are being released throughout the autumn period, and the ball is already rolling fast! Swansea and Pembrokeshire dates have been set, and the application process for vendors to get involved is currently live. So if you haven't applied yet, and you've seen what folks are saying about us, then surely you've got to get yourselves involved? Apply now, here.
The summer period wasn't without its emotions, as Street Food Warehouse waved goodbye to long-standing team member Caroline Kinderman. Kinders has been a fave of many vendors, bossing them around in her high-vis jacket and carrying bin bags twice her size. Out into the horizon we sent Caroline on her new path of teaching, and in we welcome new team member Sophie Green. Soph has a backround in Radio and large-scale event organisation, and we're extremely excited to have her on board here at HQ.
We can't let you forget that at Street Food Warehouse, we don't just do our own street food festivals. Whether you've got a birthday, corporate event, wedding, you name it – we'll be there for you, to craft the finest street food catering experiences about. Remember: when street food is in, we'll sort you out.
Moreover, our sister company – The Pop Up Bar Hire – is taking bookings for the winter period. From dry hire to a fully staffed bar, it's always a winner. Check out the website here.
Cheers to the past, and here's to the future. We'll see you all soon.