2019 WAS THE SUMMER OF STREET FOOD FOR STREET FOOD WAREHOUSE!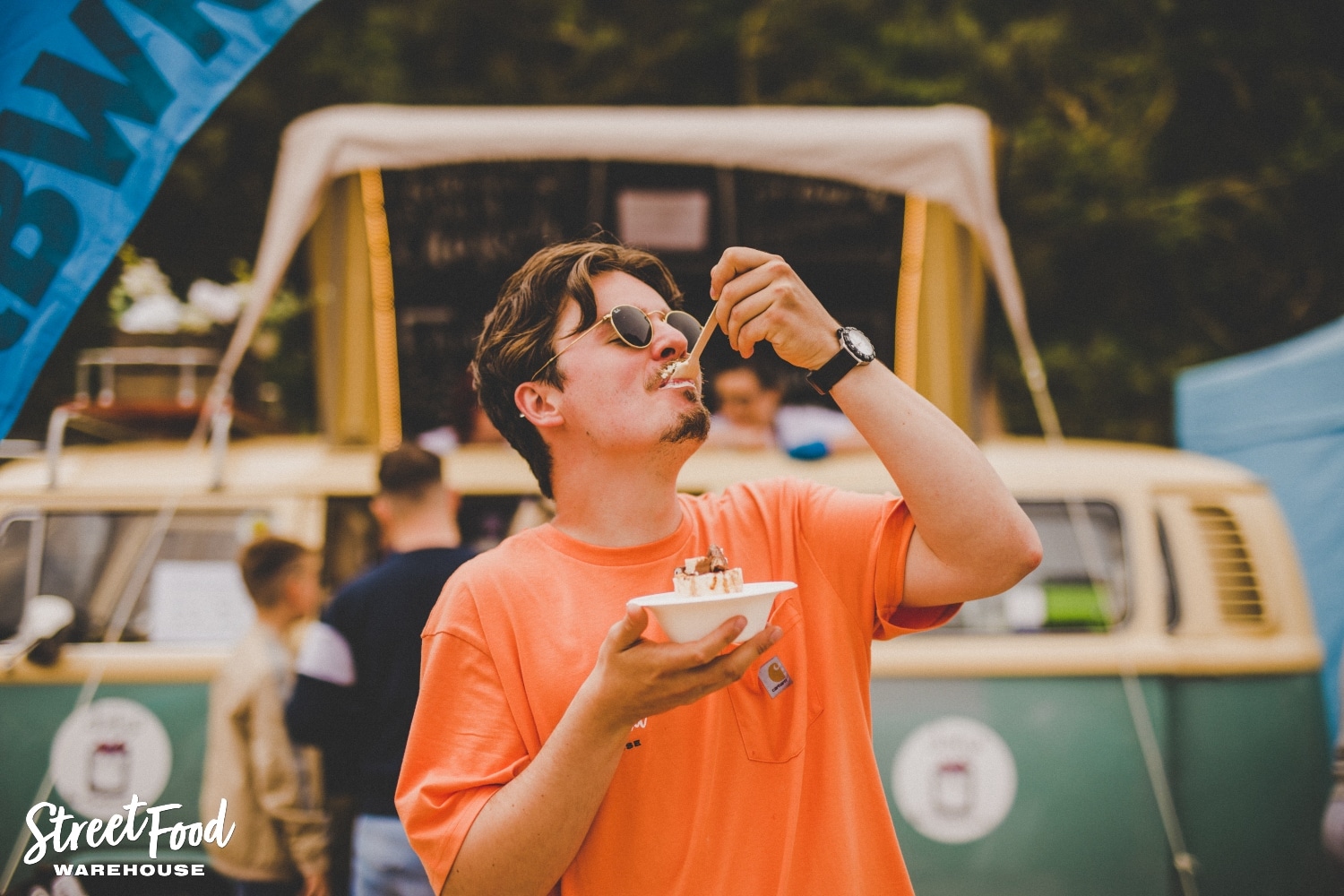 The summer months hurtled by in a food-fuelled blur. Between May and late August, the Street Food Warehouse calendar was booked to the brim with our summer tour, and having had time to take stock, let us now say this: WOW!
From Aberystwyth to Devon, Swansea to Somerset and Pembrokeshire to Dorset, the Street Food Tour took us to some of the most picturesque places in the country, and gave us the opportunity to appreciate golden hours and golden moments aplenty with insanely talented street food vendors and thousands of wonderful festival attendees across the UK. Hopefully, you were lucky enough to join us at one or more of our events in 2019, in what was our biggest year yet; nine weekends of street food madness, and as we look to the future, we're only just getting started…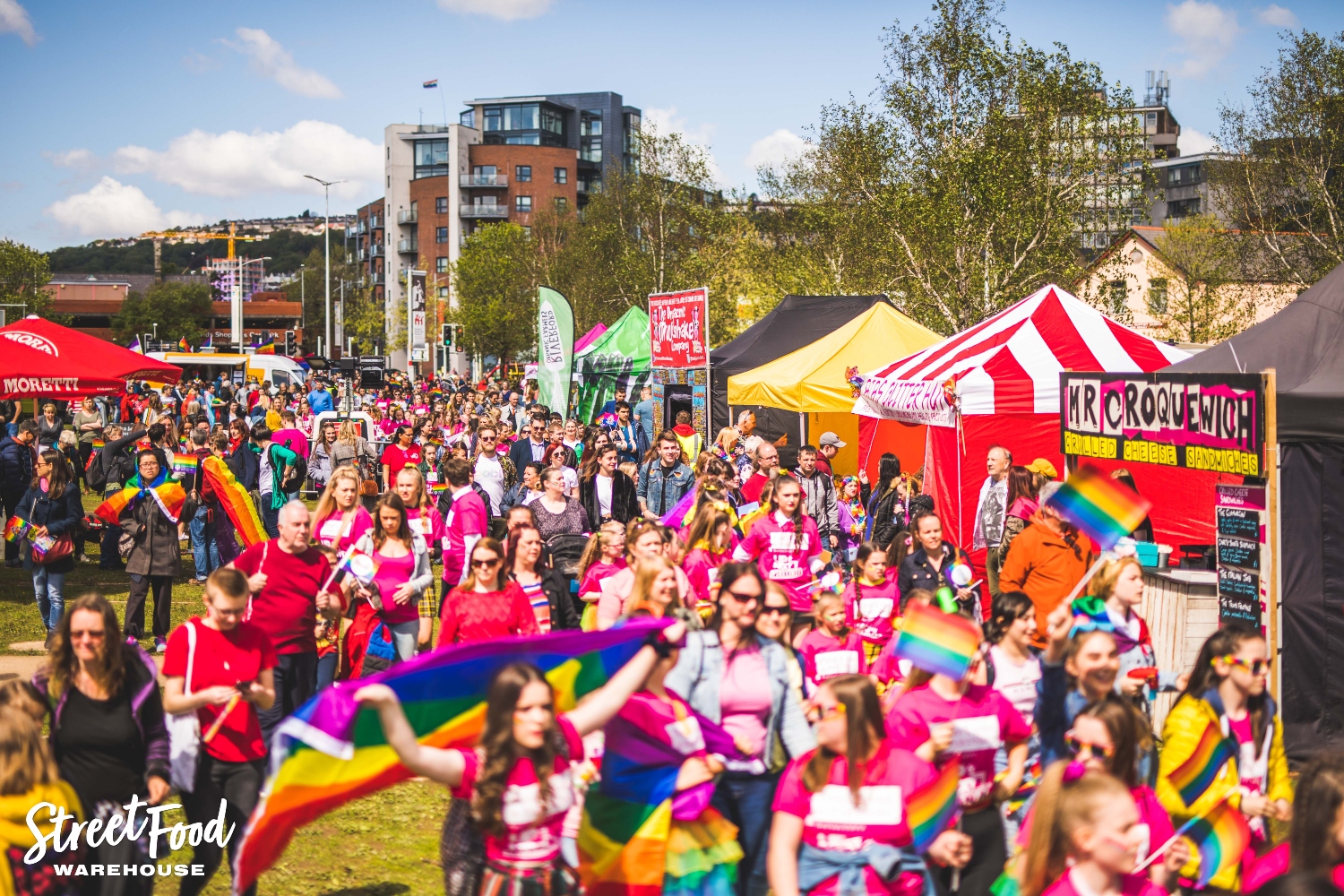 Back in May, things kicked off with an explosion of colour and fun as we brought Swansea Street Food Festival back to the Museum Park. Sharing the weekend with Swansea Pride, the biggest bank holiday party in South Wales ensued. A selection of some of our favourite vendors brought their A-game, and the Pop Up Bar Hire sales were through the roof. The Westival boys rocked up with three days worth of party pumpers and served up tasty tunes across the weekend, and with Pride parading through the site on a heaving Saturday, it really was one for the history books.
Then, we took a drive to the South East coast as Sussex Street Food Festival descended upon Hastings. Amongst the awesome line up was a serious selection of Southeast Asian cuisine, and boy did they go down well. Another bank holiday success, and May ticked off.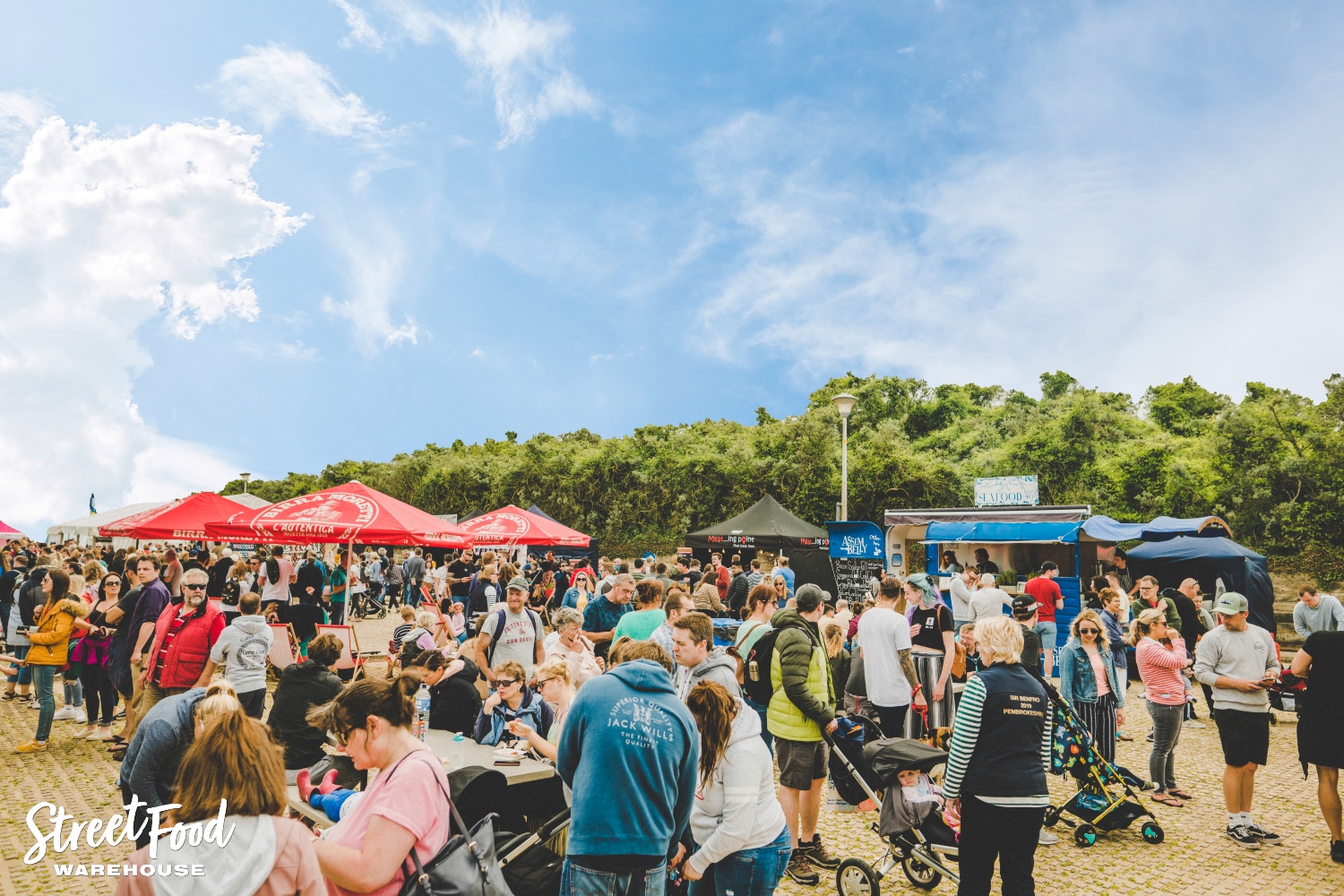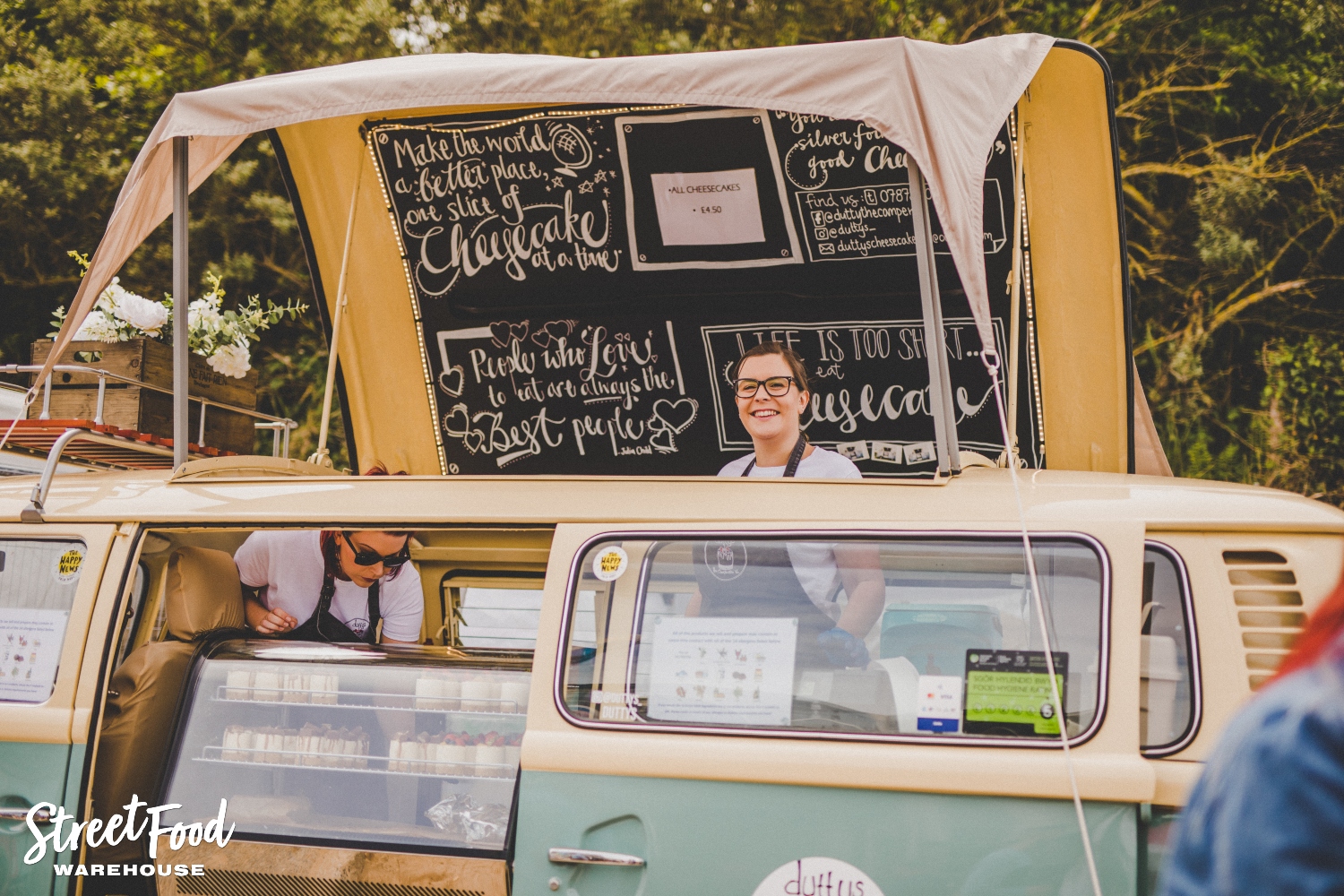 If we're talking excitement levels for the Street Food Warehouse gang, June felt like December. Why? Because between 14-16, we were looking at Pembrokeshire Street Food Festival – it's like our Christmas!
The fourth Pembrokeshire Street Food Festival was, as predicted, a massive success. Located upon the picturesque setting on South Beach, Tenby, thousands of hungry foodies arrived to chow down on a bang-tidy selection of street food. Bao Selecta were selling buns quicker than they could make 'em, and we were absolutely thrilled to see family-run cheesecake champs Dutty's embark on only their second ever event! Did they sell out? Silly question, really.
Local party-starters in the form of the Westival resident DJs returned to the fold, turning the marquee into a makeshift dancefloor on Saturday night, whilst we also welcomed young children and doggos aplenty for what several punters claimed was one of the best family-friendly events in the area across the summer period. You'll have to judge that for yourself, and come along in 2020.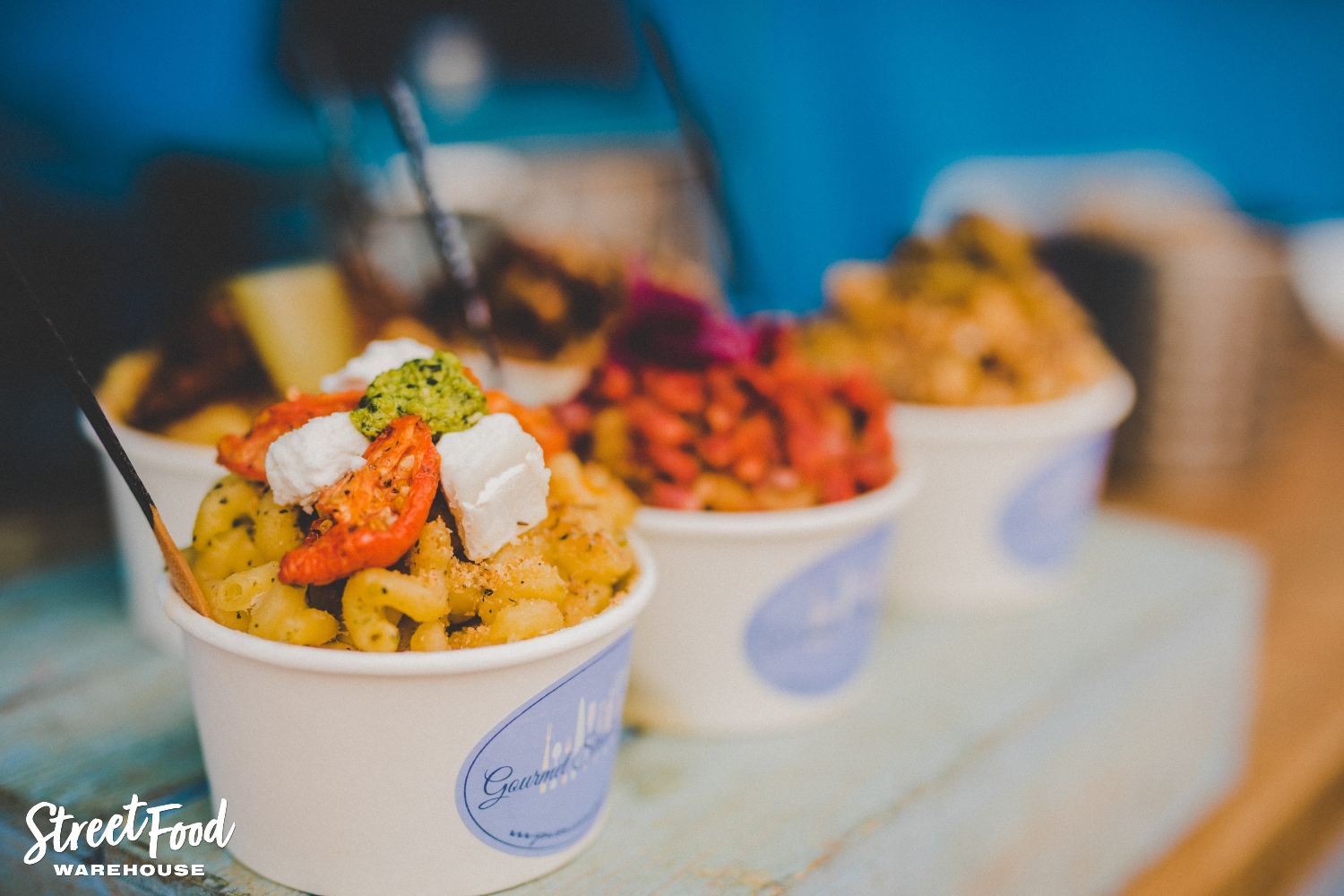 July went by quicker than you could say 'Mac and Cheese', as we hit the road up and down the country to deliver big street food vibes to Dorset, Aberystwyth and Somerset. Beginning at the beautiful coastal town of Lyme Regis, Dorset Street Food Festival entailed three idyllic days of sitting on that hill with the sun beaming down, and a long ol' line of street food to get stuck into. Tucking into Little Marrakesh's Moroccan chicken whilst staring at the purple sunset was a summer highlight for us.
From the South West of England to the West of Wales, our tour then debuted in Aberystwyth. The sun shone in our blessed homeland, as we brought a highly-lauded army of street food vendors. The mayor popped in for a bite amongst heaps of others, and it was a weekend of celebration all round as graduating students joined us at the Marina.
Another debut saw us back down south, as Somerset Street Food Festival arrived for the first time in Weston-super-Mare. At Italian Gardens, a mere amble away from the famous pier, with water fountains and cocktails flowing in equal measure, it was a pleasure to see so many punters from Weston and beyond heading home each evening with full bellies and smiling faces.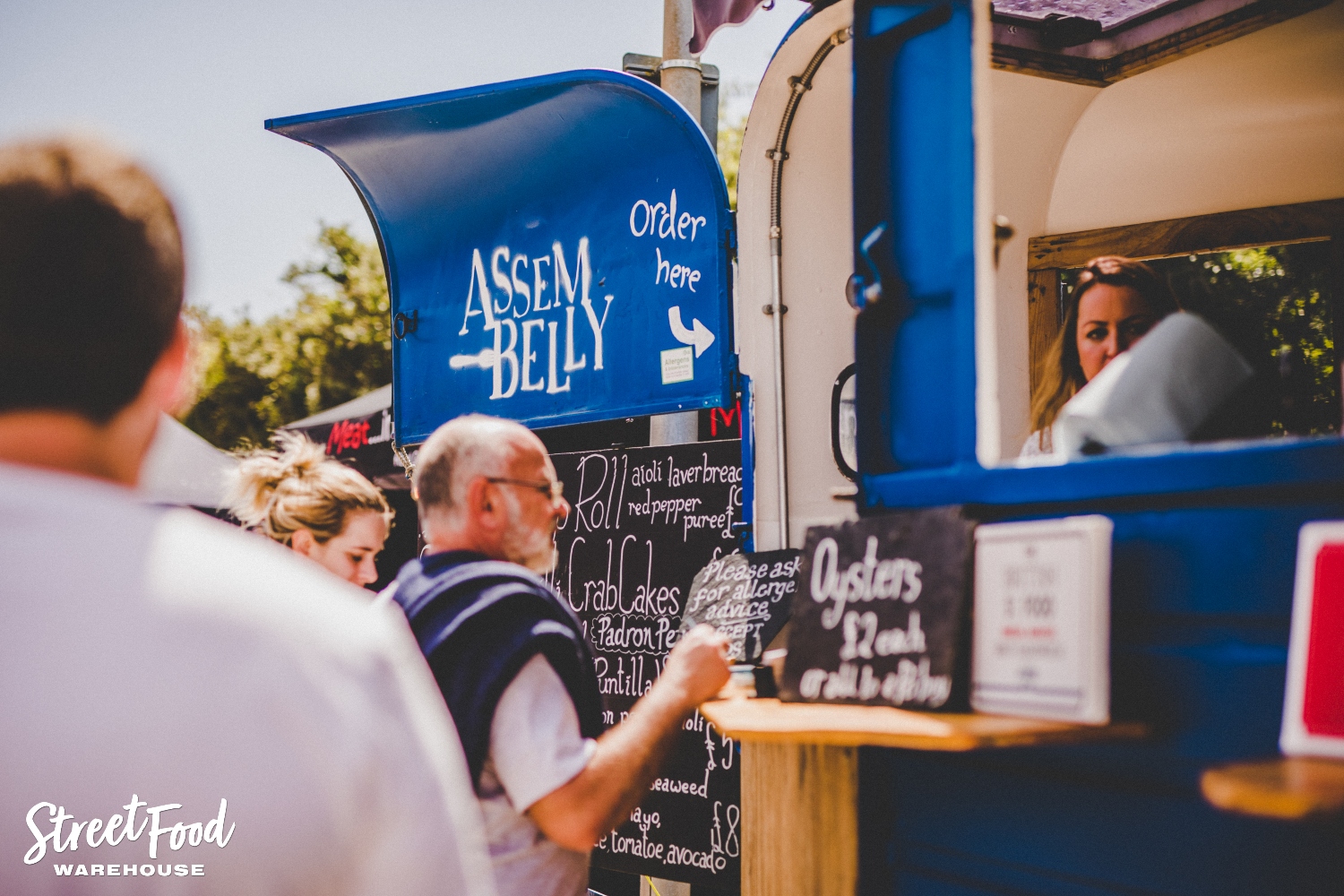 On our old stomping ground of Ilfracombe, it was our fifth (yes, fifth!) year of Devon Street Food Festival, and it was by far the most successful year we've had there so far. The weather was incredible, the place was bustling, and the setting was spectacular. Similarly, we got super lucky in Milford Haven with glistening sunshine for our second stint of the summer in Pembrokeshire. You'll have to check out this video to see just how awesome that weekend was.
Then, to wrap things up it was a biggy – the Welsh Street Food Awards in partnership with Hellmann's. Back where it all began at Museum Park, Swansea, Welsh vendors battled it out for the two places at the British Street Food Awards later this year. Pink Peppercorn took the judges prize for their phenomenal, Welsh-history-inspired dishes, whilst Malaysian maestros Makasih won the public vote for their array of Asian delights. A huge congratulations to both, as well as all vendors at the event. You could never get the Street Food Warehouse staff to pick just two – we love you all!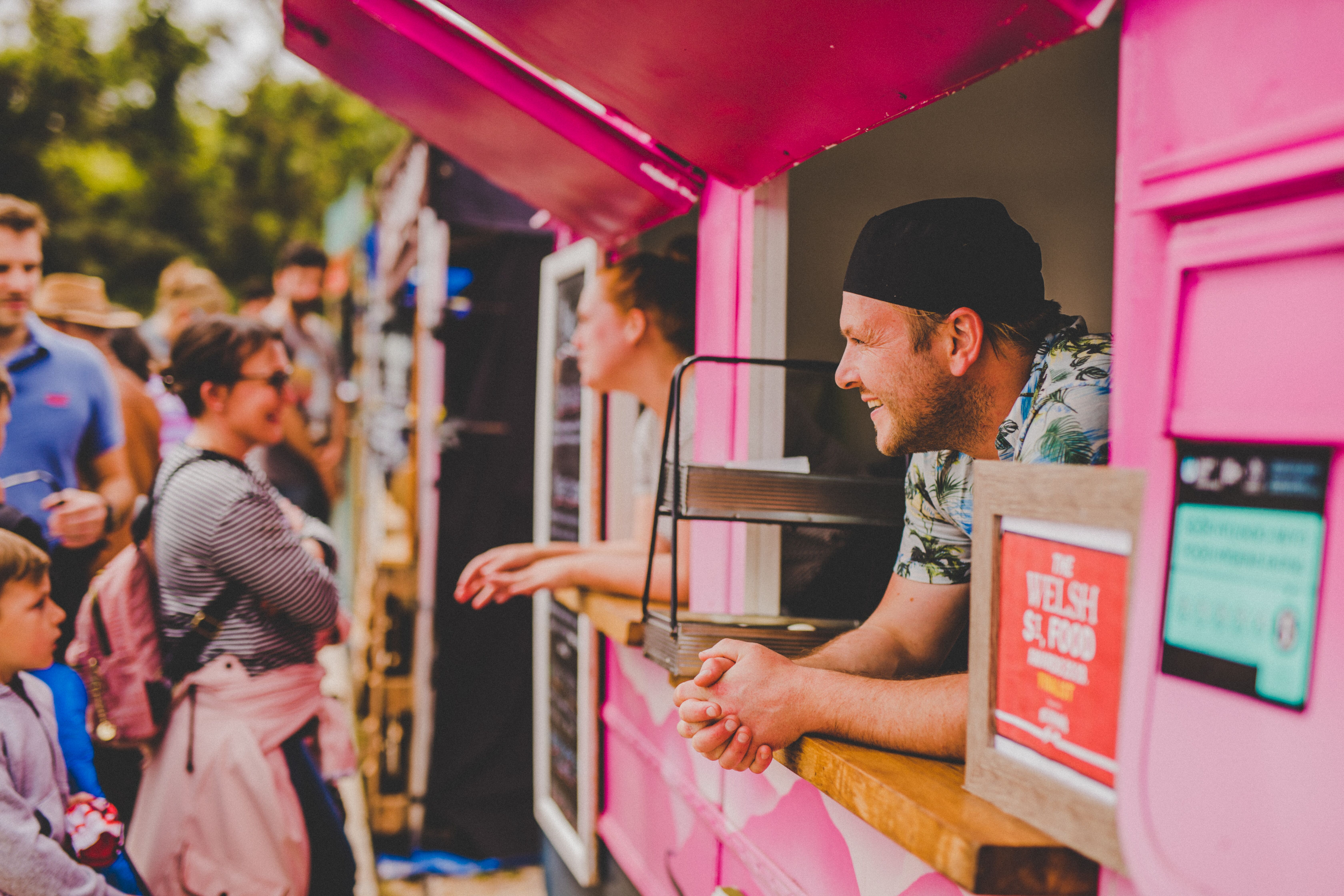 And just like that, summer was gone. 2019, the summer of street food. So… What now? Well, with vendor applications opening again soon for our 2020 events, there's no rest for the wicked. We'll soon be putting the forms on each individual event page and social media profile as they are released, so for the vendors – keep a keen eye out.
As for you street food punters, Street Food Warehouse are available to you! Street food continues to explode in popularity, and as such, our events calendar next year is expanding even further. But how about some street food at your event? Whether it's a birthday party, wedding or private function, hit us up at Street Food Warehouse if you want to get street food-y!
We value all feedback for our street food festivals. If you want to get in touch, email us: info@wordpress-1172833-4103130.cloudwaysapps.com
Keep up to date with the latest street food news by following us on Facebook, Twitter & Instagram.