CAN WE GET AN 'MMMM' AT DORSET STREET FOOD FESTIVAL 2019?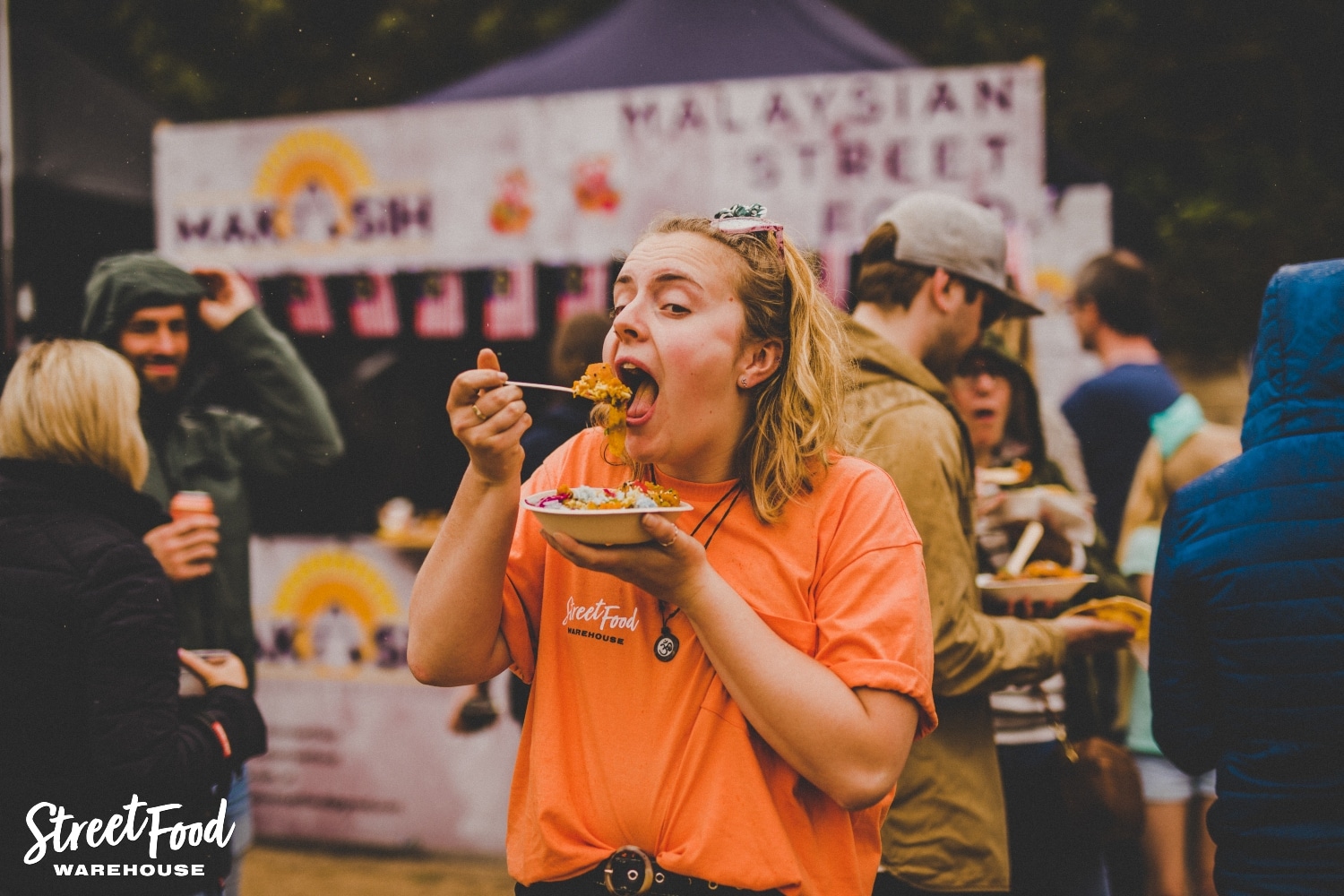 If you've been to a Street Food Warehouse bash before, you know what's on the cards. The atmosphere is great, drinks are flowing, and then we get to the food. The foods on offer are incredible, often rendering people speechless, or impressing a zombie-like state upon foodies as they drool in front of the various offerings that vendors are serving. That illustrious first bite, whether its into a juicy piece of barbeque'd chicken or a slice of pizza, will – we can assure you – make you go 'mmmm!' But when we exclaim 'Mmmm' over our food… what are we saying? M. M. M. M. Well, if you're saying it at Dorset Street Food Festival, we've cracked the code. Buckle in.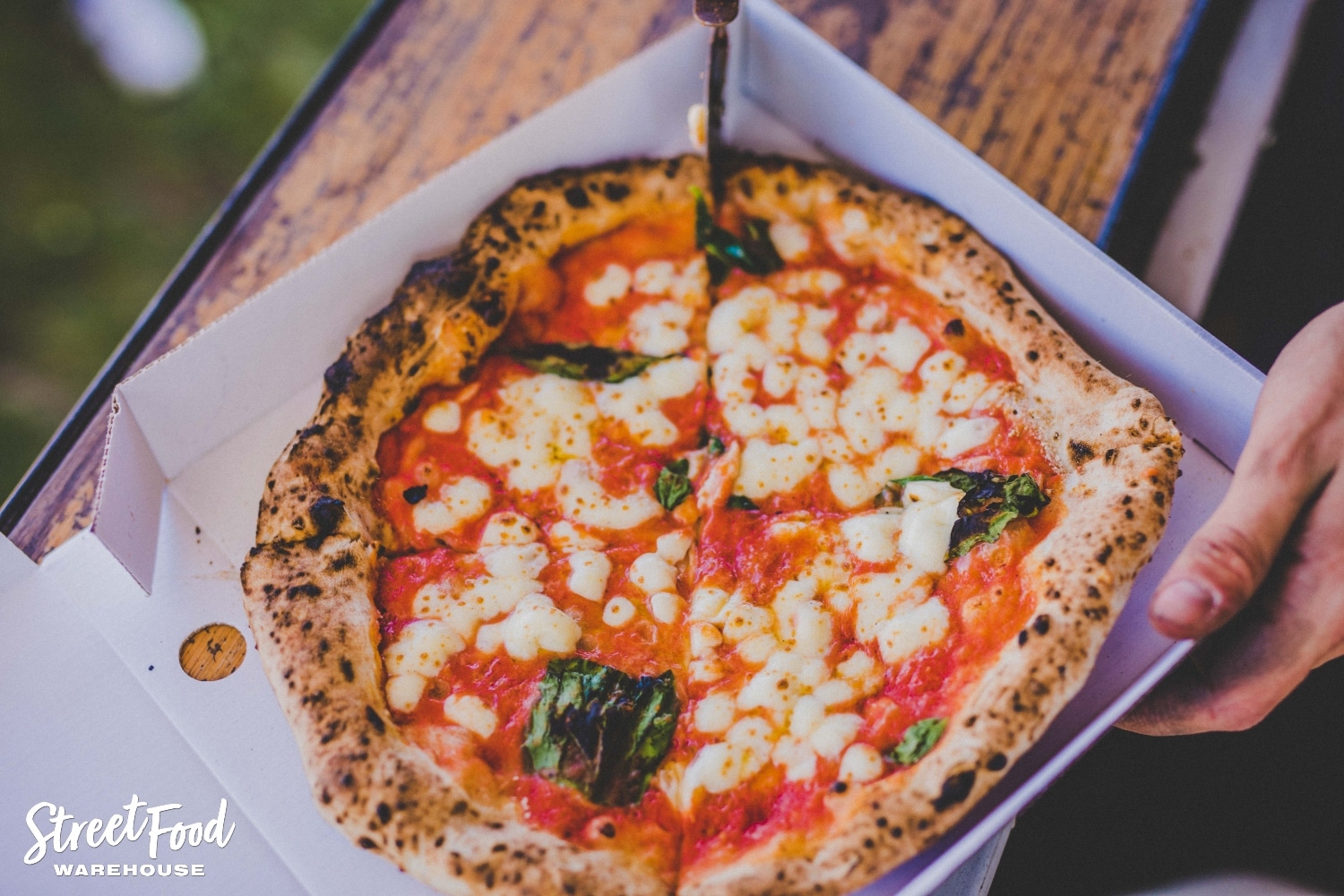 Monte Forte
The lovely chaps at Monte Forte will be expecting rangy queues at Devon Street Food Festival, and so they should. Whilst pizza is always a pretty safe choice, their sumptuous doughy crusts and freshly sourced toppings make for something really quite spectacular, even by pizza's standards. Often, connoisseurs will tell you that less is more when it comes to pizza toppings, but it has to be said that whatever your choice for extras, it'll be a cheese-and-tomato-sauce-covered thumbs up for M-mmmonte Forte.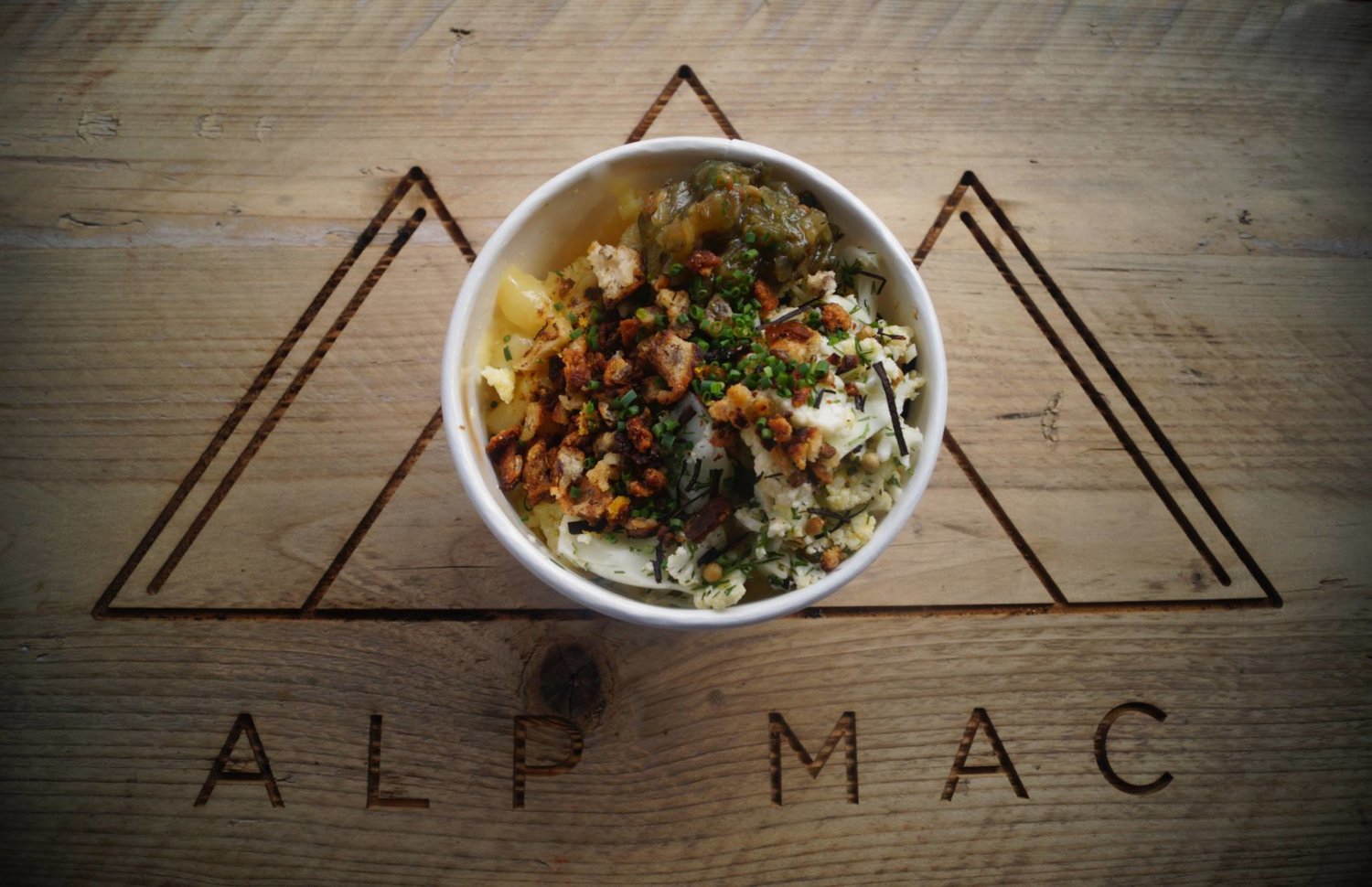 Mac (and Cheese!) – ALP MAC
It's mountainous. It's marvellous. It's the Mac and Cheese by Alp Mac. Voted the best street food in Bristol byBristol 24/7, it's a bowl of hearty goodness that'll take your breath away as if you were atop a Swiss mountain. But you won't be absolutely freezing and knackered. No, you'll be in the Dorset sunshine, tucking into some gourmet Mac and Cheese. It's not just your average toppings on offer, either. Oh, no. We're talking fried duck eggs, buffalo chicken, cider salami or toasted almond salad. Magnificent, really.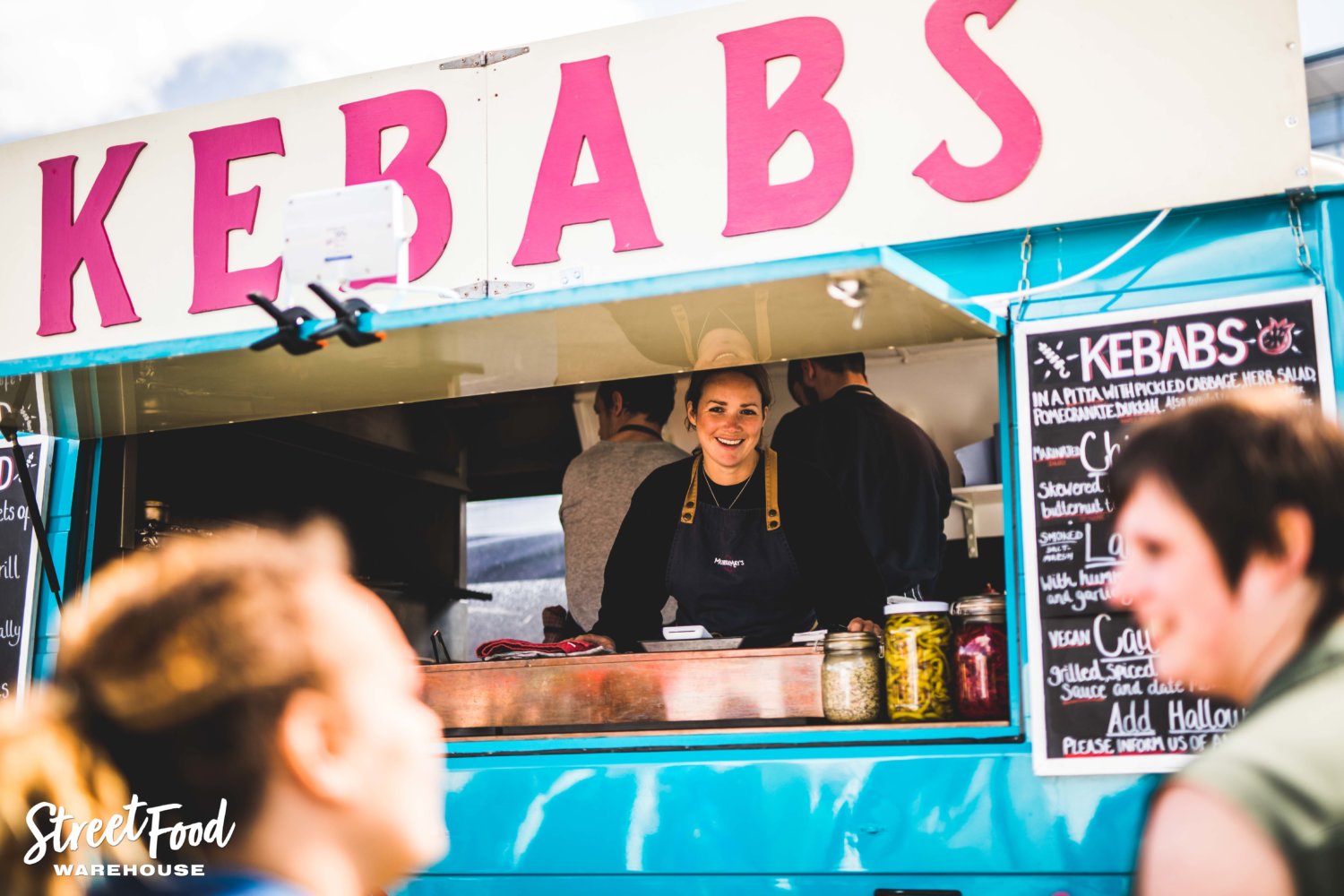 Murray May's
The hot weather, paired with the cold drinks supplied by Pop Up Bar Hire, hark to a very British tradition – barbequeing on the beach! It's the Turkish BBQ beauts at Murray May's who are putting some mmmm in your shawarma, as they bring their vibrant food van to Dorset Street Food Festival and take you on a trip to the Aegean Sea. Whether you're after pittas, or maybe meze boxes if you're bootin' the gluten, they've got a host of meaty and veggie (and vegan!) options to cure your craving for some good barbeque. Yummmmm.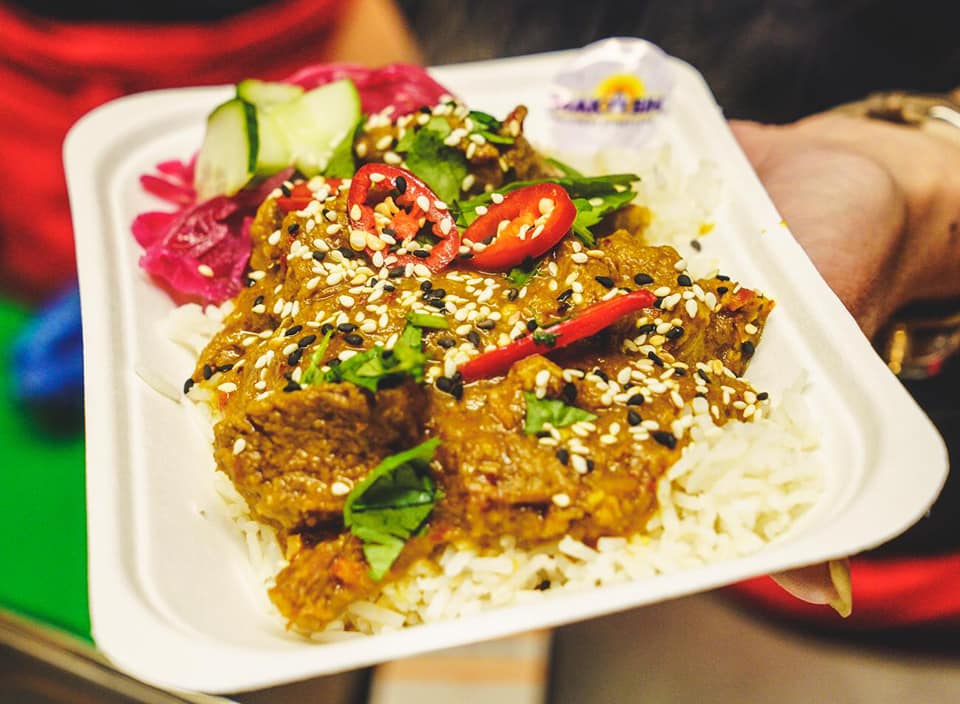 Makasih
Putting that final 'mmmm' in your street food bites for Dorset Street Food Festival is the Malaysian wonder stall Makasih, whose food was the talk of the Street Food Warehouse staff at Pembrokeshire Street Food Festival. Our lovely Sophie provides picture evidence for this, if you hadn't already clocked her tucking in at the top of the page. Be sure to get your Malaysian feast on sharpish at Dorset though, as they're always a sell-out. With their delicious selection of curries and other tasty delicacies, it's no wonder why. Ever tried Malaysian Fried Chicken Waffles? Get 'em whilst they're hot. A special mention to the divine vegan curry too, pictured above. Let's hear it one last time, folks… MMMM! 
HAVE YOU NABBED YOUR FREE TICKET TO DORSET STREET FOOD FESTIVAL 2019 YET? IF NOT, WHAT'RE YOU DOING?! GET IT RIGHT NOW, RIGHT HERE!