PEMBS PUNS: TV FOODIE FUNNIES FOR PEMBROKESHIRE STREET FOOD FESTIVAL!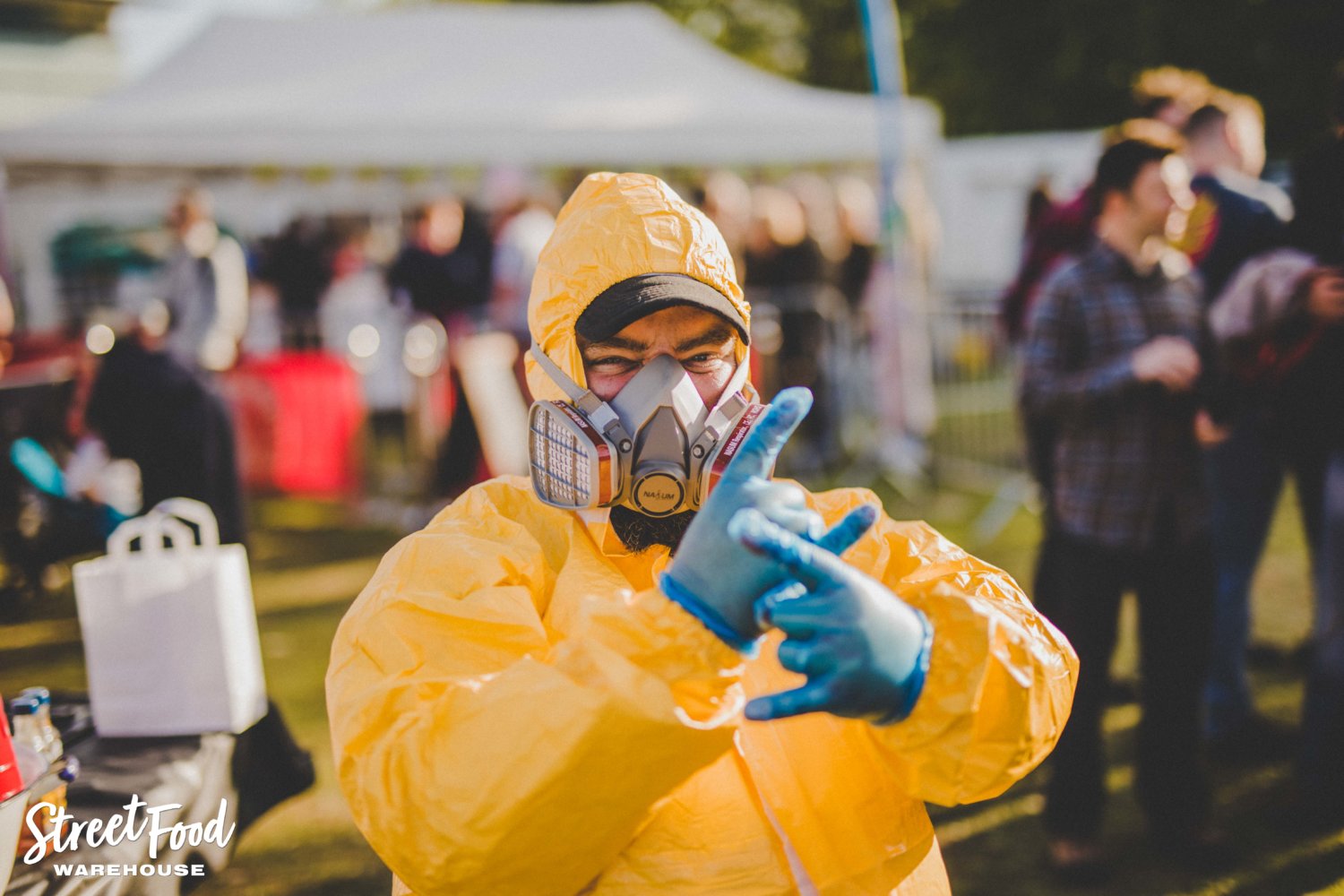 In under one month's time, a whole host of your favourite street food vendors – and favourite street food event organisers, for that matter – will be descending on South Beach, Tenby for the third year of Pembrokeshire Street Food Festival. It's about time we start getting you all in the mood for a weekend of foodie fun in the sun, then! As the weather steadily improves, you no longer have to spend your evenings cooped up inside, hiding from the miserable weather and binging on tv programmes. However, that's not to say we should disregard the medium of television here. We love a bit of Game of Thrones here in the office – despite that ending. Line of Duty? Feed it to us like a bowl of mac and cheese. Tv. Good. You get the picture. You know what else we like? Puns! You can probably see where this is going…Below, Street Food Warehouse whip up some pun-believable foodie crossovers for you, whilst previewing some of the fantastic street food vendors trading at Pembrokeshire Street Food Festival. Tuck in.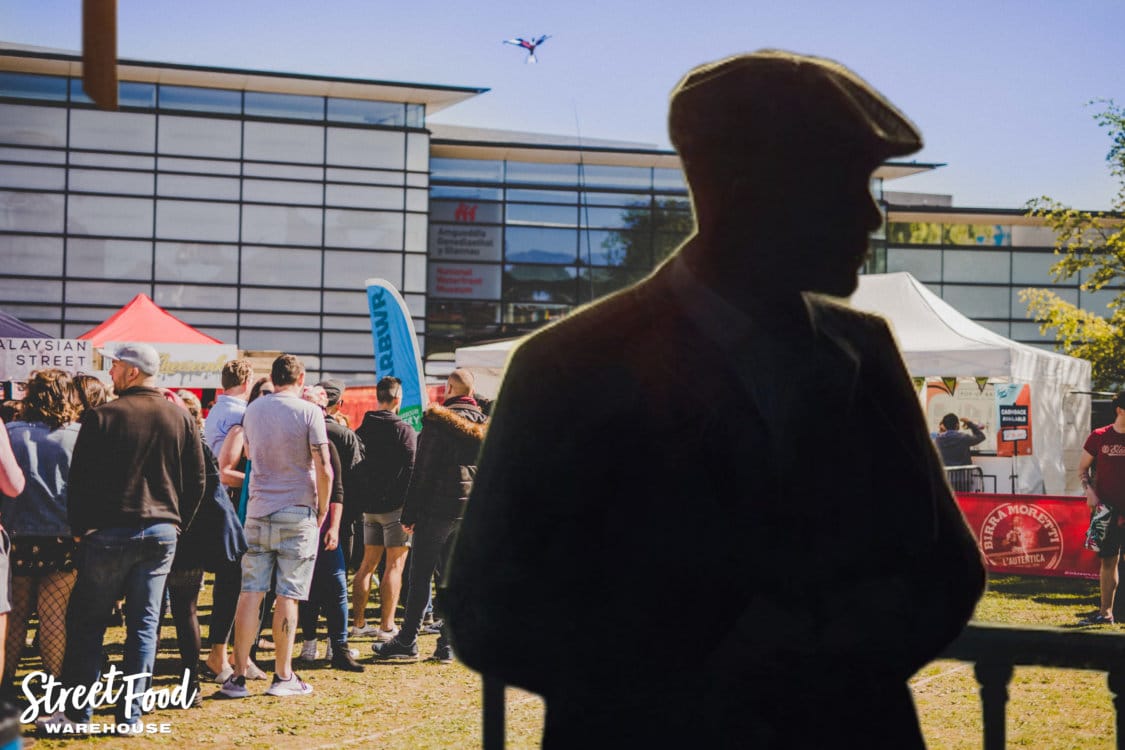 GREEK-Y BLINDERS
Can't imagine Tommy Shelby and the gang would turn down a bit of the Meating Point's incredible Chicken Gyros, can you? We're not sure whether Souvlaki had made its way over to the Birmingham streets in the 1920s, but no doubt the dapper-capped boys in grey would have been tucking right in, between gunning down Italian gangsters and being general wrong'uns. You wouldn't be pushing in front of them in the queue, that's for sure…
BREAKING BAO
Arguably the greatest TV show of the twenty-first century, Breaking Bad is, in its basest form, all about knocking something up in the kitchen ('something' being a pretty loose term here). Instead of the badness of Walter White's Shakespearean rise and fall though, we're all about Bao at Pembrokeshire Street Food Festival. Bao Selecta, to be precise. Squishy, delicious buns full of all sorts of meaty goodness – much better than Los Pollos Hermanos, right? Just don't tell Gus Fring.
SWINE OF DUTY
We've found out who H is, and Britain's favourite detective show is all set up for another series. But it's time to get stuck into our own bit of investigating: where can you find the best pork dishes at Pembrokeshire Street Food Festival? The Dog House are serving loaded hot dogs with some super succulent pork goodness topped with all sorts of insanity. Really quite incredible stuff. There's also the seriously tasty SoCo Pulled Pork Bun from Spicer's Meat Wagon. Either, or both? Whatever the case, you'd better be following our foodie advice… TO THE LETTER.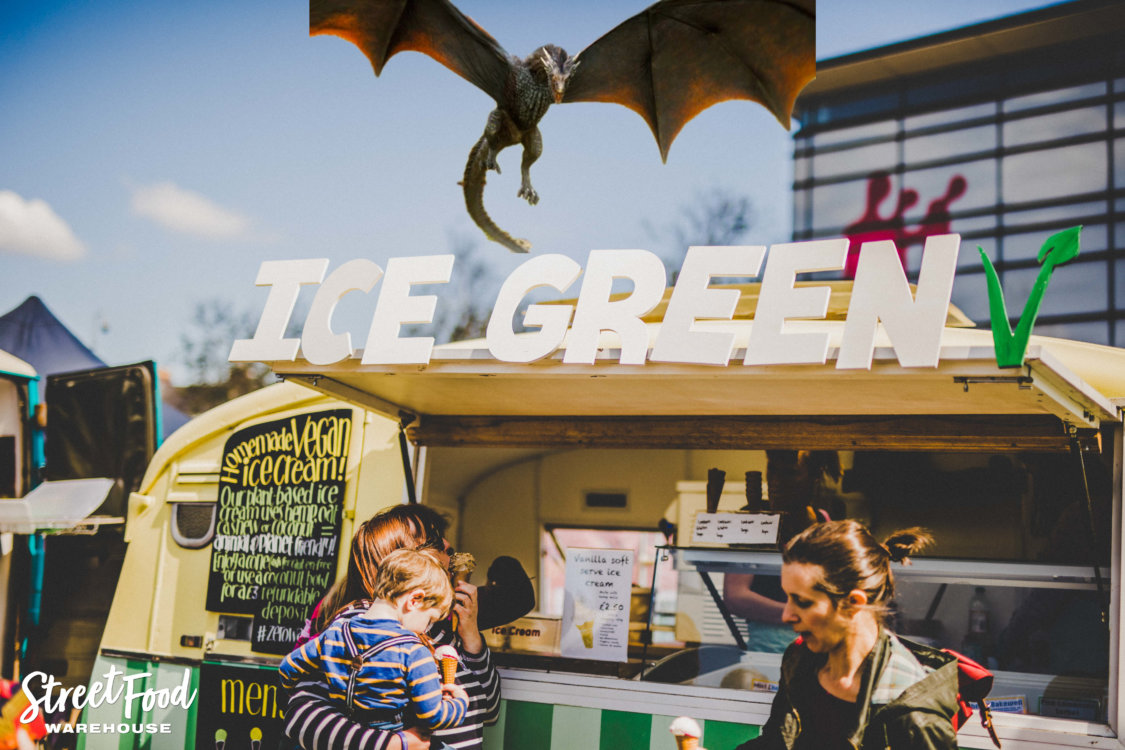 GAME OF CONES
The talk of the town over the last few months, whatever you think of the final season Game of Thrones, they know how to get people chatting. The same goes for the lovely Ice Green, which is often the talk of our street food festivals. Want to know why? Incredibly tasty ice-creams, and all of it dairy-free! The vegan treats on offer are instead made with a combination of fresh fruit, nuts, cocoa, oats and rice. Some serious foodie magic. It's that time of year when the ice-cream cravings set in, too. After all… summer is coming.
THE HALLOUMAID'S TALE
The dark dystopian Channel 4 series is back on our screens in June for series three. What else is returning in June? Pembrokeshire Street Food Festival, d'uh! Unlike the characters in the TV programme, you'll be free to roam as you please, and what we'd suggest you do with this freedom is: stuff yourself with the halloumi fries Clark's Kitchen are serving. They're regular sell-outs too, so be sure to get 'em whilst they're still on Offred. Ouch… Too much? 
Make sure you drop us a comment on our Facebook page with your own foodie/tv pun to put yourself in with a chance of winning x4 street food meals, x4 cocktails and a bunch of Encona Sauces at Pembrokeshire Street Food Festival 2019!