STREET FOOD HACKS: HOW TO STUFF YOURSELF FOR UNDER £15 AT SWANSEA STREET FOOD FESTIVAL!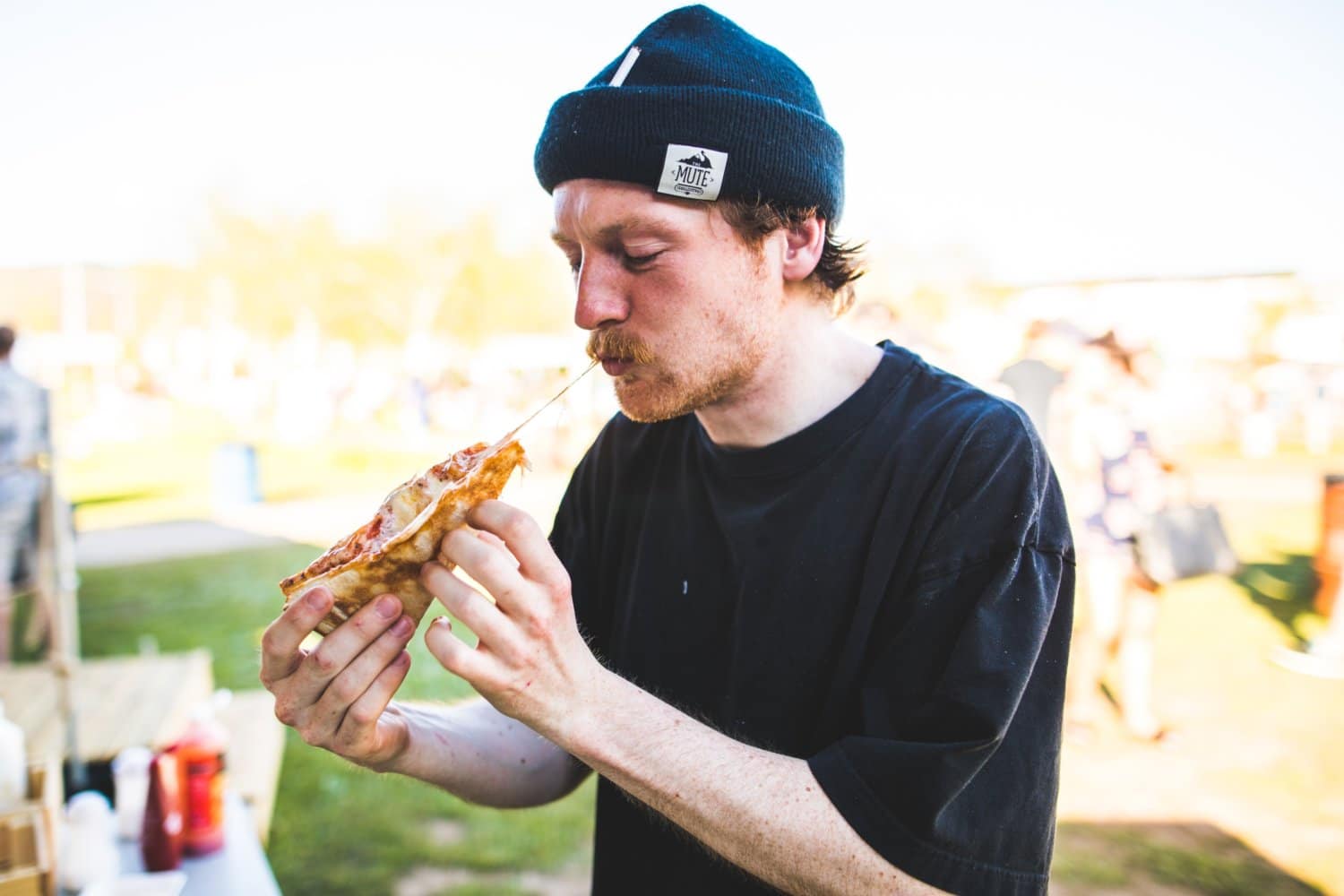 Yikes! We hate to admit it, but eating out is expensive and street food is no different. Whilst our vendors prices aren't extortionate, it's difficult to sample everything you like the look of (and we're aware there's a lot) as an individual, let alone as a family. So, this year, we're releasing a series of Street Food Hacks for the festival season – starting with "How to Stuff Yourself for Under £15.00 at Swansea Street Food Festival." As always, there's something for everyone.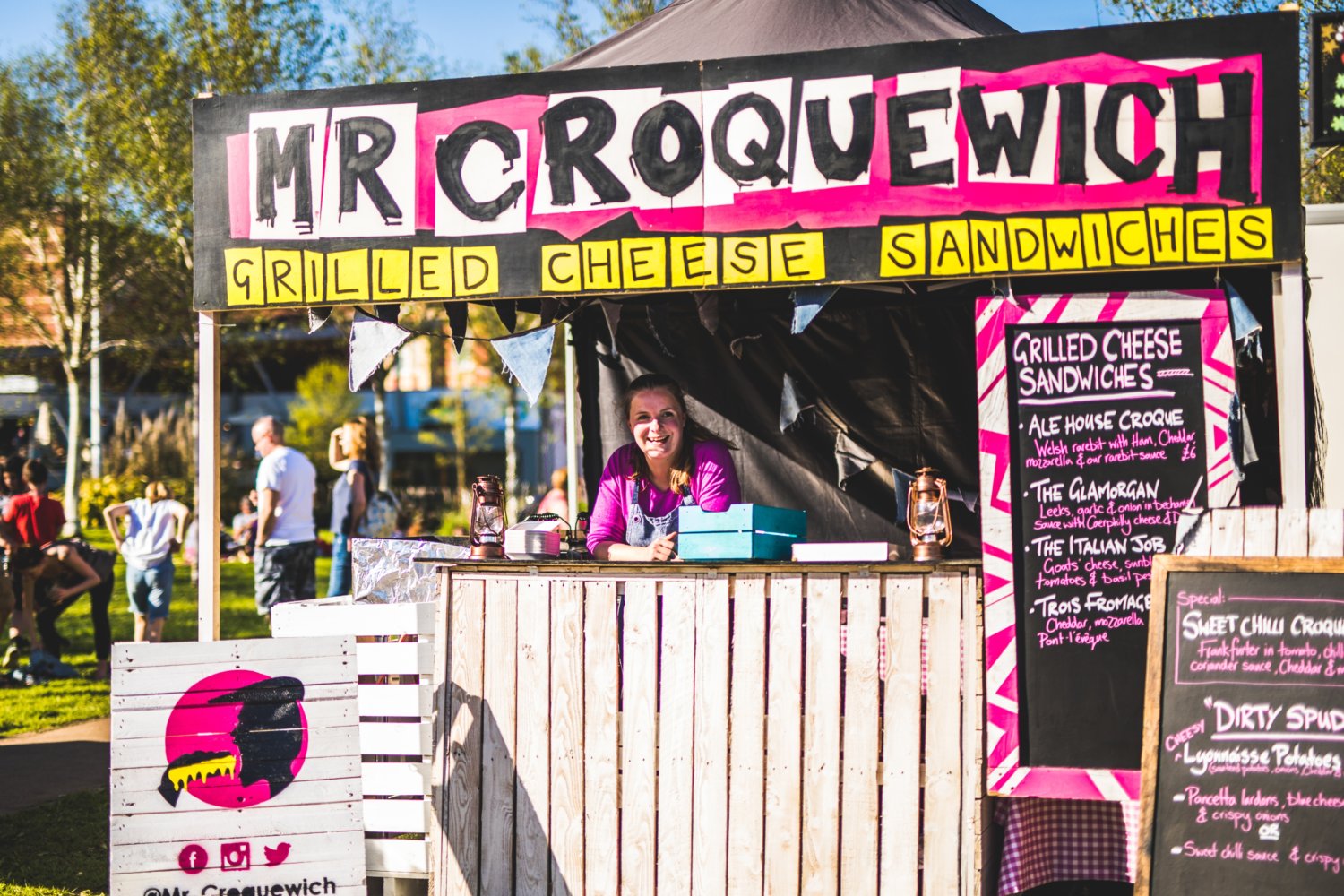 For the cheese-lovers:
There's all kinds of cheese at Swansea Street Food Festival, in every shape and form of cheesy goodness you can imagine. (Note: The reality is probably far better than you can ever imagine).To start, we'd recommend a not-so-light but hella cheesy Mr. Croquewich's Grilled Cheese Sandwich for £6.00. Britain's sweetheart Holly Willoughby called it the "best grilled cheese," she'd ever tasted, and Mr. Croquewich is a favourite amongst many. There are plenty of extra goodies to fill out your choice of grilled cheese and most recently, Mr. Croquewich has replicated all of his favourite sandwiches with vegan alternatives! What can't you do, Mr. Croquewich?!For the main course, you're a bit spoilt for choice! Clark's Kitchen specialises in a national favourite, halloumi. Cooking up a storm, Clark's halloumi fries make for a notorious cheese-pull on the 'gram, and as if halloumi fries don't sound great enough, they come topped with a whole host of extra bits! We'd recommend the homemade tzatziki and a sprinkling of pomegranate seeds.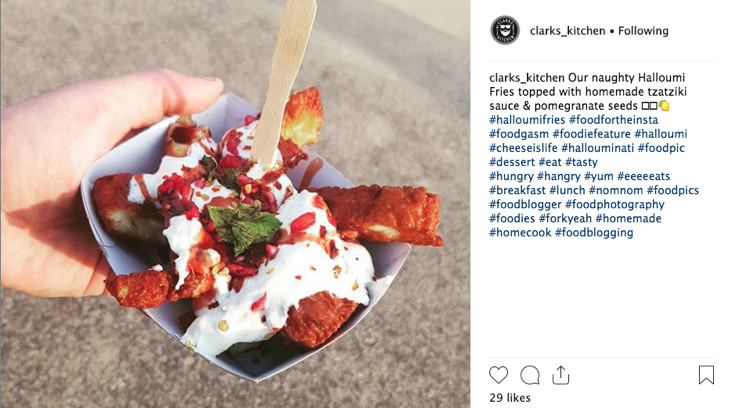 However, you may be after something a bit more filling! Clark's Kitchen whips up a mean halloumi burger; a deep fried halloumi patty topped with cheddar slices, salad and sweet chilli sauce to compliment, all packed into one brioche bun. It's no wonder it's known as the ultimate cheeseburger. Grab either the fries or the burger for £6.00.If you're still on the hunt for delicious dairy, Urban Cheesecake is most definitely the place for you. Built upon a delightfully crumbly biscuit base, Urban Cheesecake whip up the perfect storm, creating the angelically sweet and creamy topping they are known for so well. Topped with a mountain of treats and drizzled with complimentary sauces, a slice of heaven comes in at £3.00.
Total: £15.00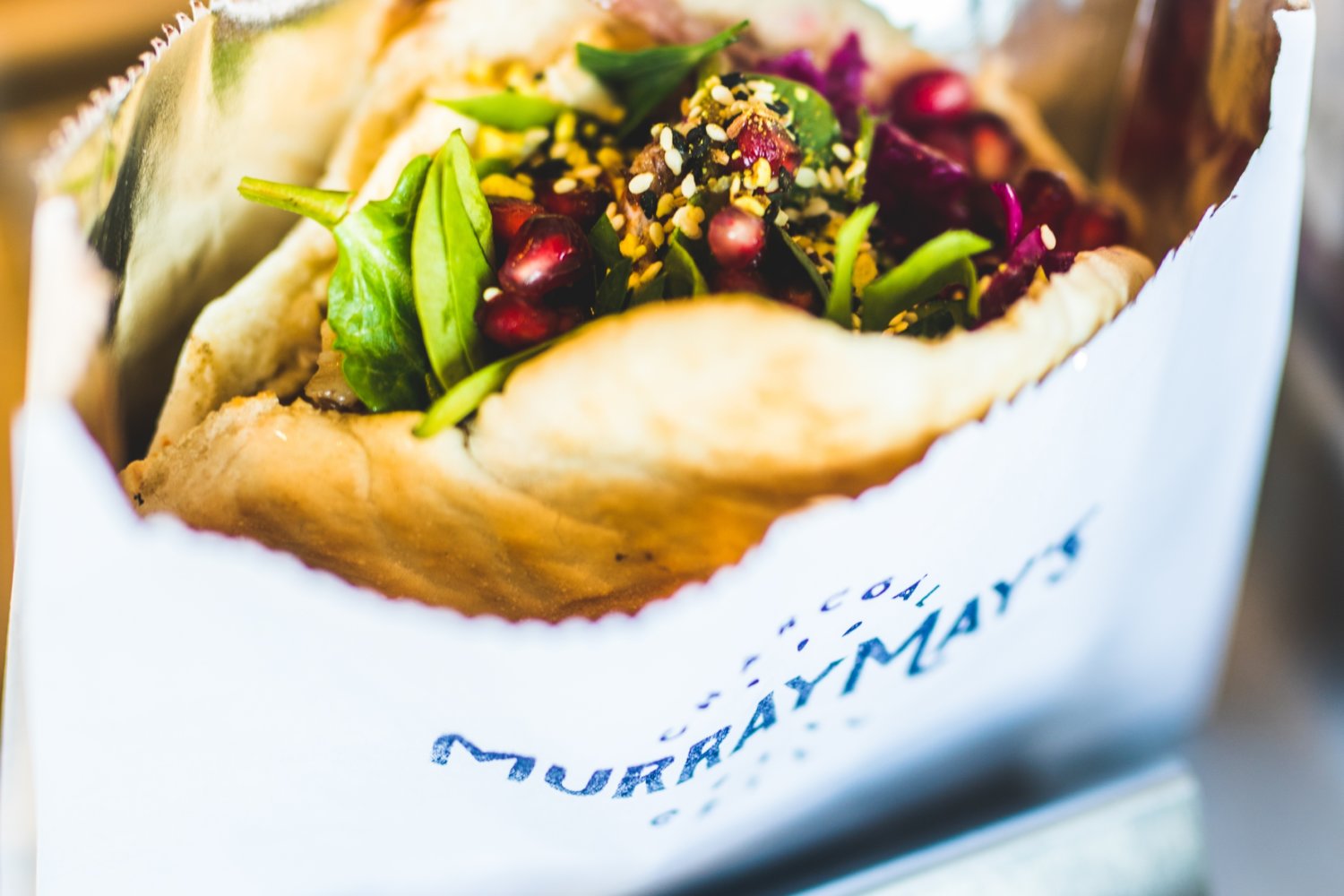 For those who are vegetarian/vegan:
 The world is split on the vegan movement, but here at Street Food Warehouse HQ we say heck yeah to veganism! A delicious movement that helps save the planet, how can anyone disagree with veganism? Luckily for dedicated or budding vegans and vegetarians, we have a hoard of vendors replicating original recipes with vegan alternatives and delving head first into the world of veg.Starting in Morocco, Little Marrakesh, lives up to its namesake and is one of the most colourful vendors in Museum Park. There's nothing little about Little Marrakesh; big colours and big portions allow the Moroccan-style vendors to leave a big impression in the city of Swansea. Start your day the right way with an abundance of veggies within the vegan chickpea tagine, coming in at £6.00.Another colourful vendor follows suit in the form of Murray May's. Inspired by the cuisine and culture of Istanbul, Murray May's dishes are certainly easy on the eye and on the taste buds. Each dish is generously topped with Eastern spices, rainbow veggies and a sprinkling of pomegranate seeds. Try their fire roasted aubergine kebab/wrap for £6.00.End the day on a lighter note with Ice Green, it's like ice cream just without the, well… cream. Find Amy, the genius behind the vegan friendly and dairy-free ice cream movement in her pretty, pastel-coloured caravan. Serving up all of your traditional favourites, Ice Green go the extra mile with flavours such as Black Forest, Rhubarb and Custard and Caramel Honeycomb to name just a few! Better yet, all ice creams are served in a homemade and (yep, you guessed it) gluten-free cone! All for the price of £1.50, extra toppings are 50p each.
Total: £14.50/£15.00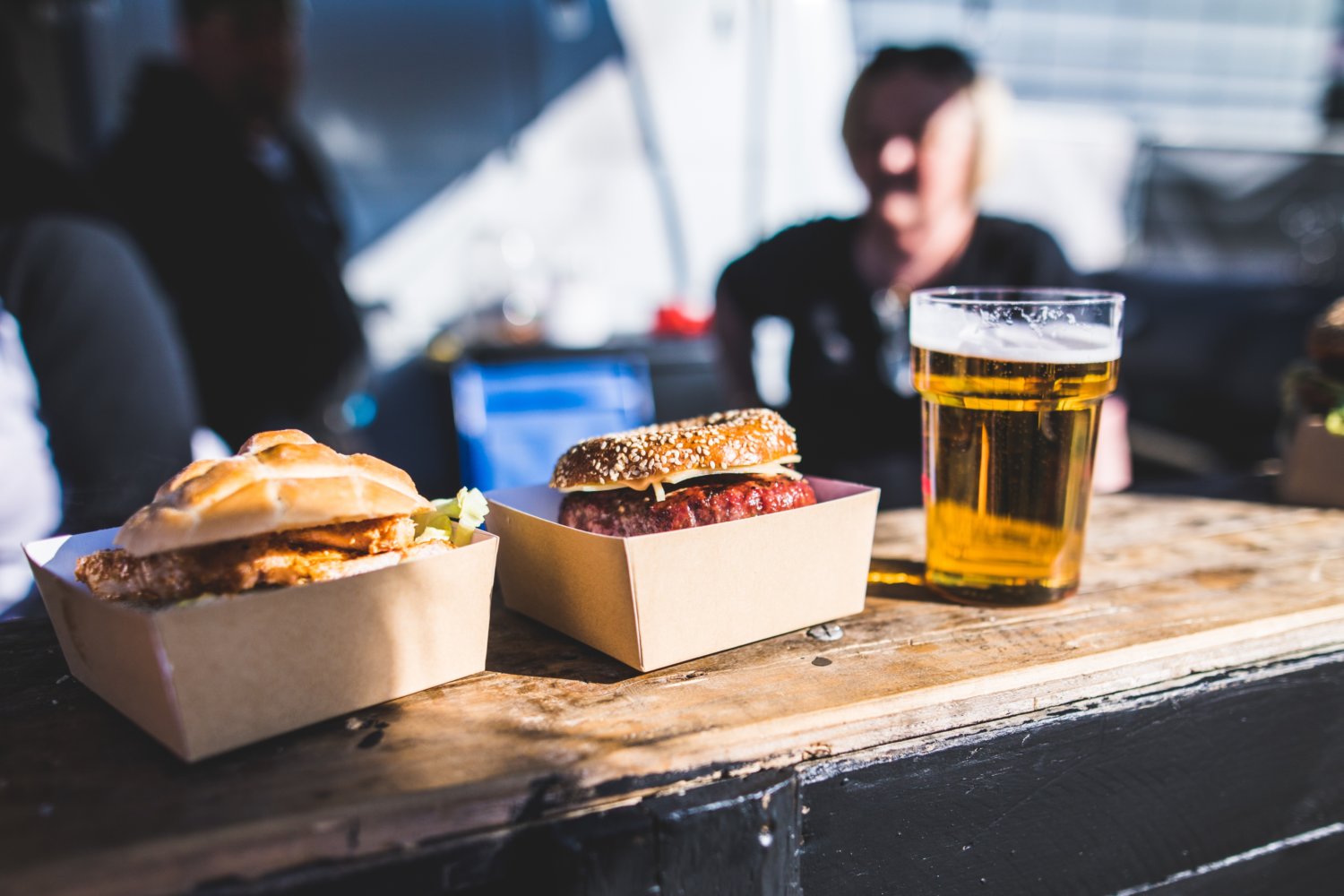 For those on a Treat Day:
 If there's one thing you're pretty much guaranteed to get at a street food festival, it's larger than life portions of great, hearty and probably not-so-healthy food. But hey, everyone deserves a treat day once in a while! Burgers, pizzas and monstrous milkshakes are just the basics of what's on this menu. You won't find a cheaper treat day than this anytime soon.Make a statement with your first choice for the day and begin with Spicer's Meat Wagon. This meat wagon is your answer to the perfect summer BBQ, serving up low and slow American style BBQ meat with a unique twist. Kick off this summer's day with a life changing BBQ burger, the 'Coke and Bourbon Chicken Burger', for no more than £6.00.Modo sure know their Italian food. They return to Museum Park with their infamous Arancini Balls and that chocolate filled calzone we all know and love so well, the panzerotti. However, if we really want to indulge in a proper treat day and get the most for our money, the Italian style, wood-fired pizzas are the way to go. With a variety of toppings available, these pizzas vary in the price range of £6.00 to £7.00, but we assure you they're totally worth the extra £1.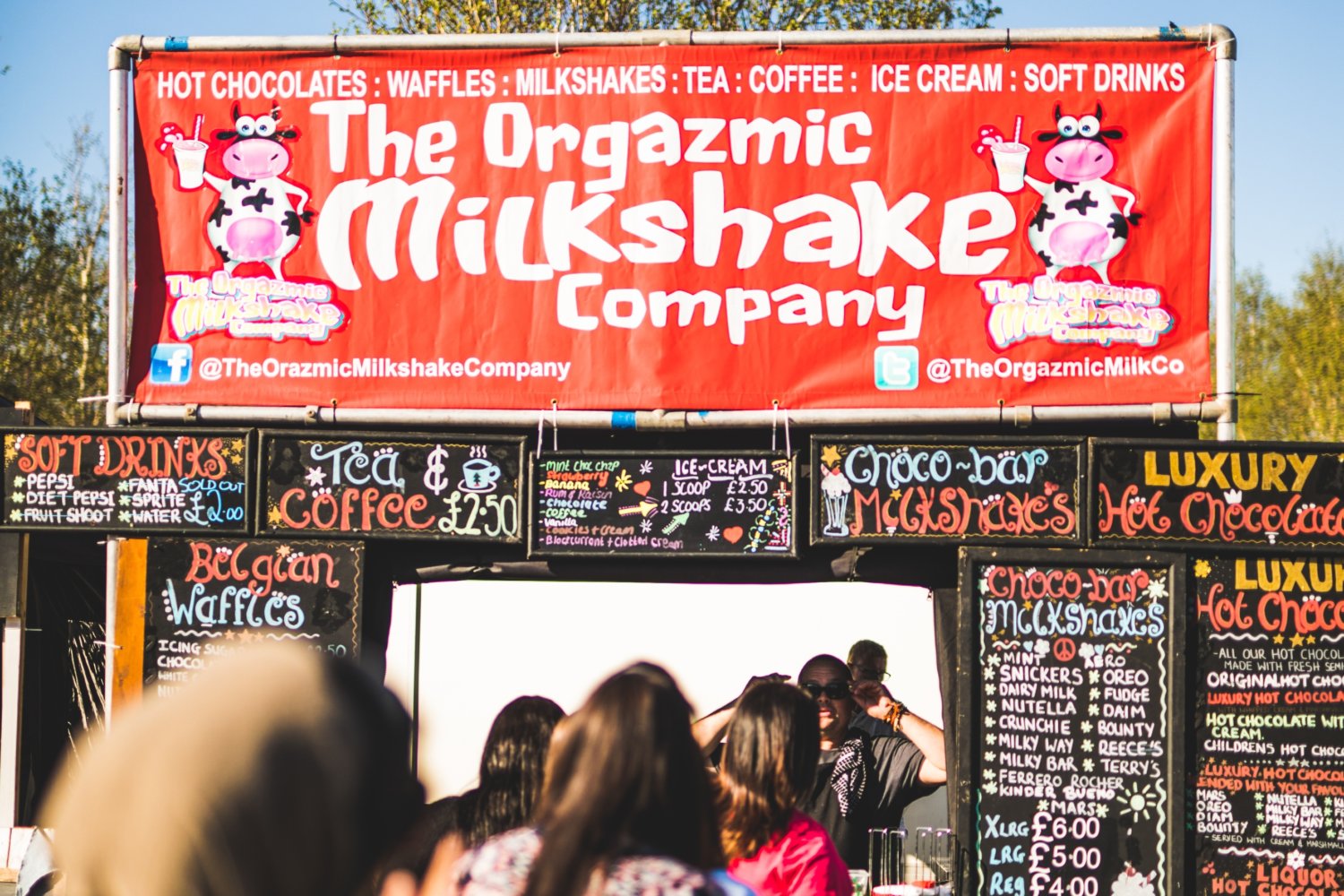 Does anyone really need a 20oz milkshake? Well, now you do. Orgazmic Milkshake serve up a variety of milkshakes that range in size from 12oz to the whopping 20oz. These cheekily named vendors are always a hit at Museum Park and it's not hard to see why, with a 20oz milkshake for £5.00. We're already making our way to the queue!
Total: £15.00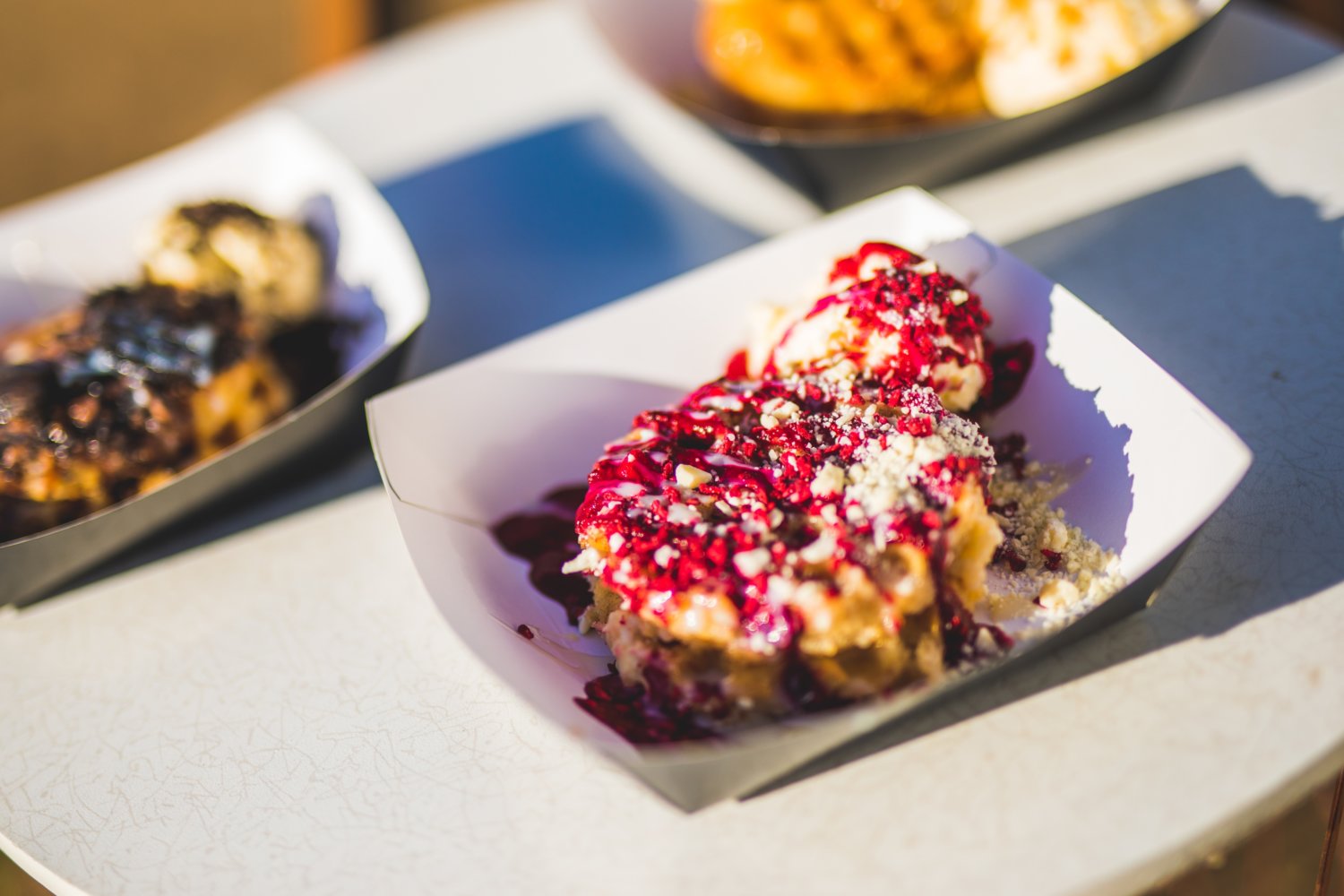 For the couple that love sharing:
 Ok, we should mention that this section isn't exclusively for couples because if we're talking from experience, we don't know many couples who are actually willing to share food with one another? You can be best friends or a person who just doesn't listen to serving portion guidelines, we've all been there and your lying if you haven't. Remember that share bag you totally didn't share? Yeah.Returning to Morocco for Little Marrakesh, these street food vendors make a delightful sharing platter for two (or one, there's no judgement here) for under £10.00. Fork out £4.50 each for this heavenly platter for two. £9.00.It's not just ice cream that Ice Green specialise in, prepare yourself for a hefty portion of waffles and ice cream. If you're trying to convince your S.O that vegan-friendly doesn't have to be a "bowl of leaves" then this is the time to do it! Stock up on all of the gluten-free waffles topped with dairy-free, vegan ice cream while you can! £5.00, spruce up your ice cream & waffles with extra toppings for 50p each.
Total: £14.00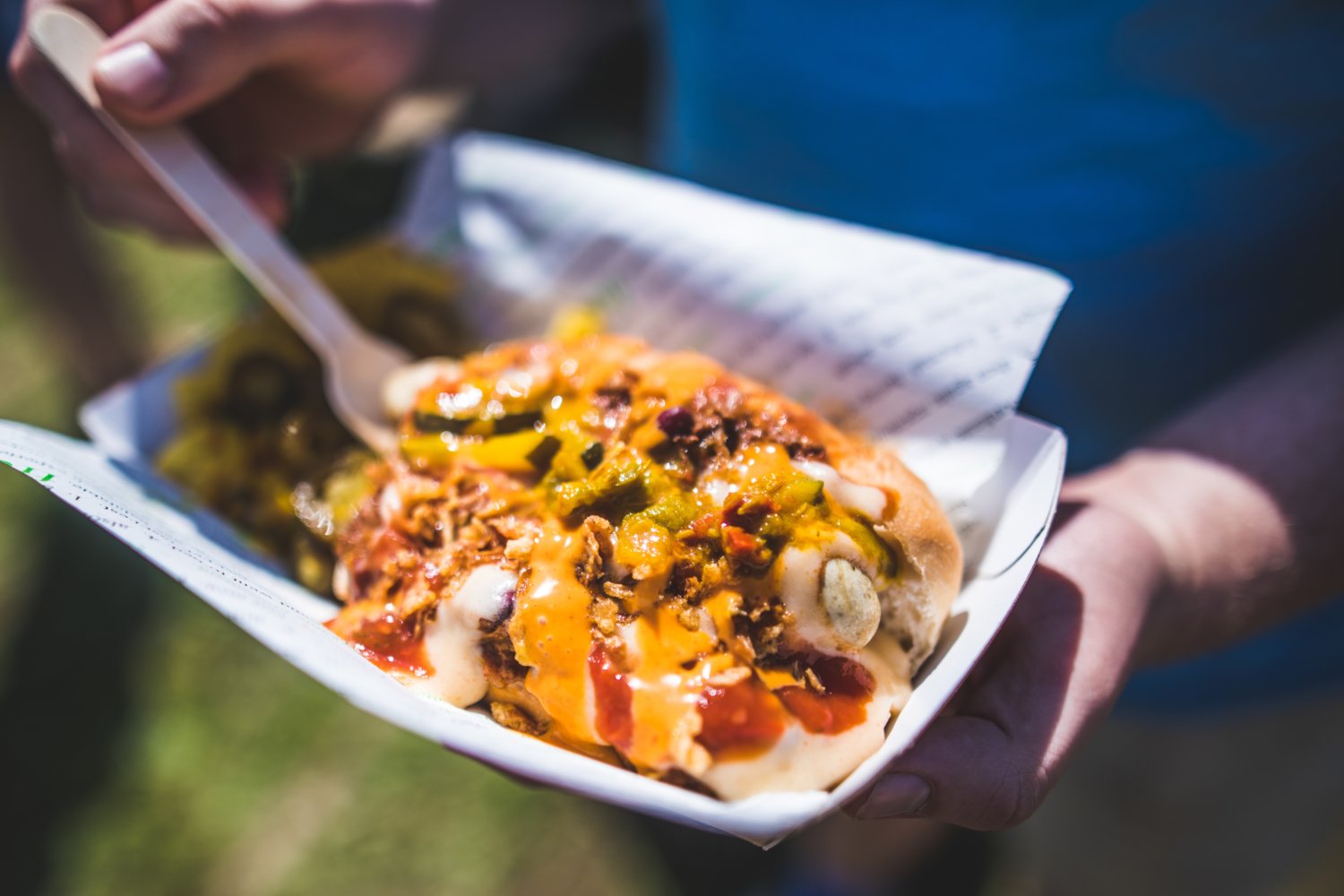 For those who wish they were in Mexico:
 The weather may be hotter than we could have imagined, the sun might well be blaring down on Museum Park and the beach is only a few steps away. But somehow, even when we're stood in the best of Swansea weather with a crisp, refreshing beer in hand, we still can't help but pine for foreign lands. Well, make the most of the situation and eat the best Mexican food in the park. One bite in and we're convinced we're sunning ourselves in Cancun.First stop, Dog House. Known for their gourmet hot dogs that would sure enough beat any German hot dog you've consumed at your local Christmas market, Dog House are also responsible for some of the best nachos to ever grace the city of Swansea. Start small and light with a portion of their cheesy nachos for the unbelievably small price of £3.00 or go big with their full blown chilli cheese nachos for £6.00.Dogs can even receive a free bag of sausage slices from the lovely people behind Dog House!The next stop in Mexico, Bearded Taco. These tacos are pretty extraordinary and not because they're bearded. Bearded Taco allow you to travel the world without leaving Museum Park, we're talking German Schnitzel Tacos, Vietnamese Bahn Mi Tacos or even Britain's favourite, the fish finger taco. Veggie, vegan and meaty options available, these tacos come with the added bonus of being £6.00 for two!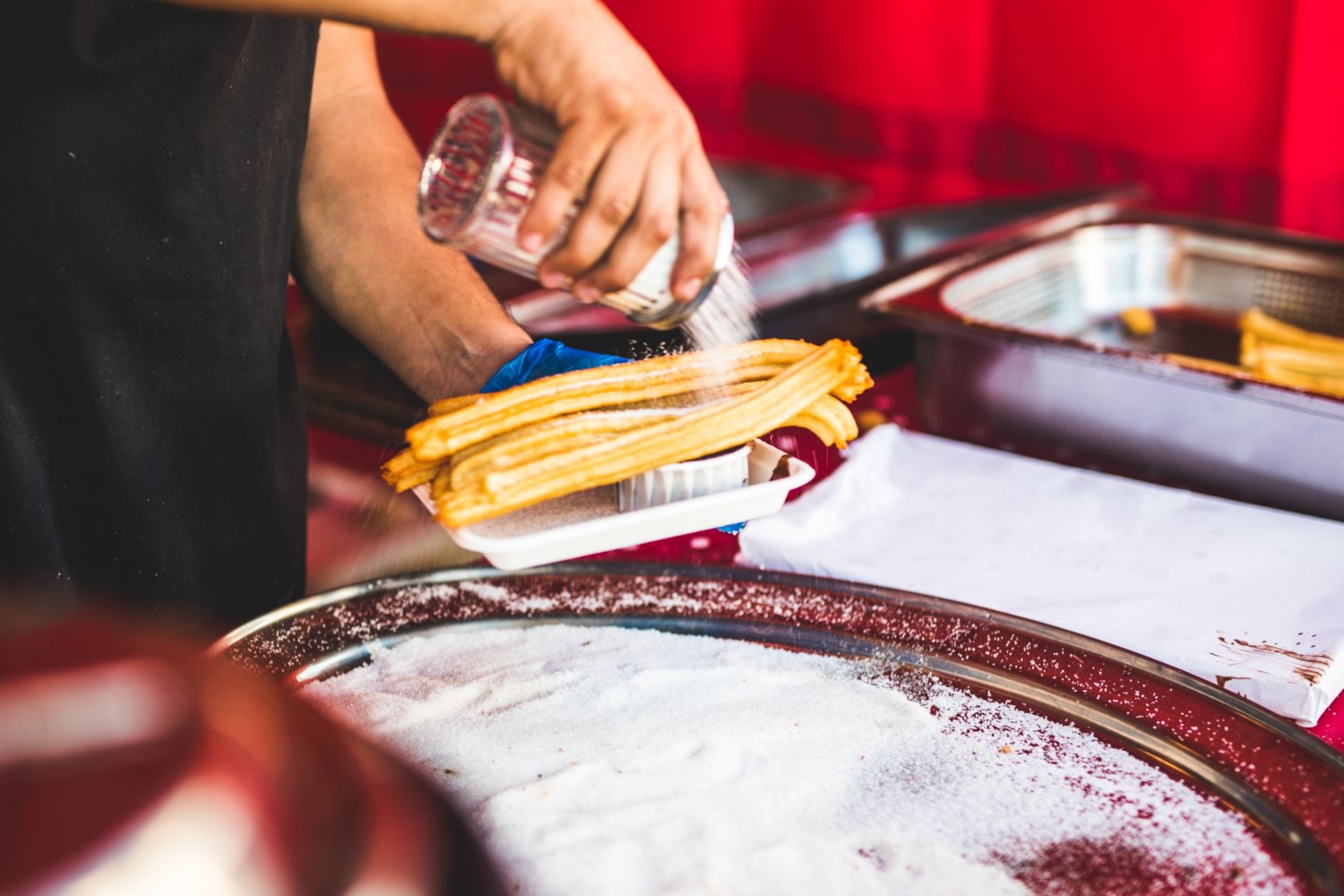 Finish the day with a street food classic. These delightful, deep-fried dough pastries are better known as churros, popular in countries such as Spain, Portugal and the Philippines. Originating in Spain, this fried dough dish is blanketed in sugar or alternatively cinnamon sugar is complimented wonderfully with a chocolate dipping sauce. All for the price of £3.00.
Total: £12.00/£15.00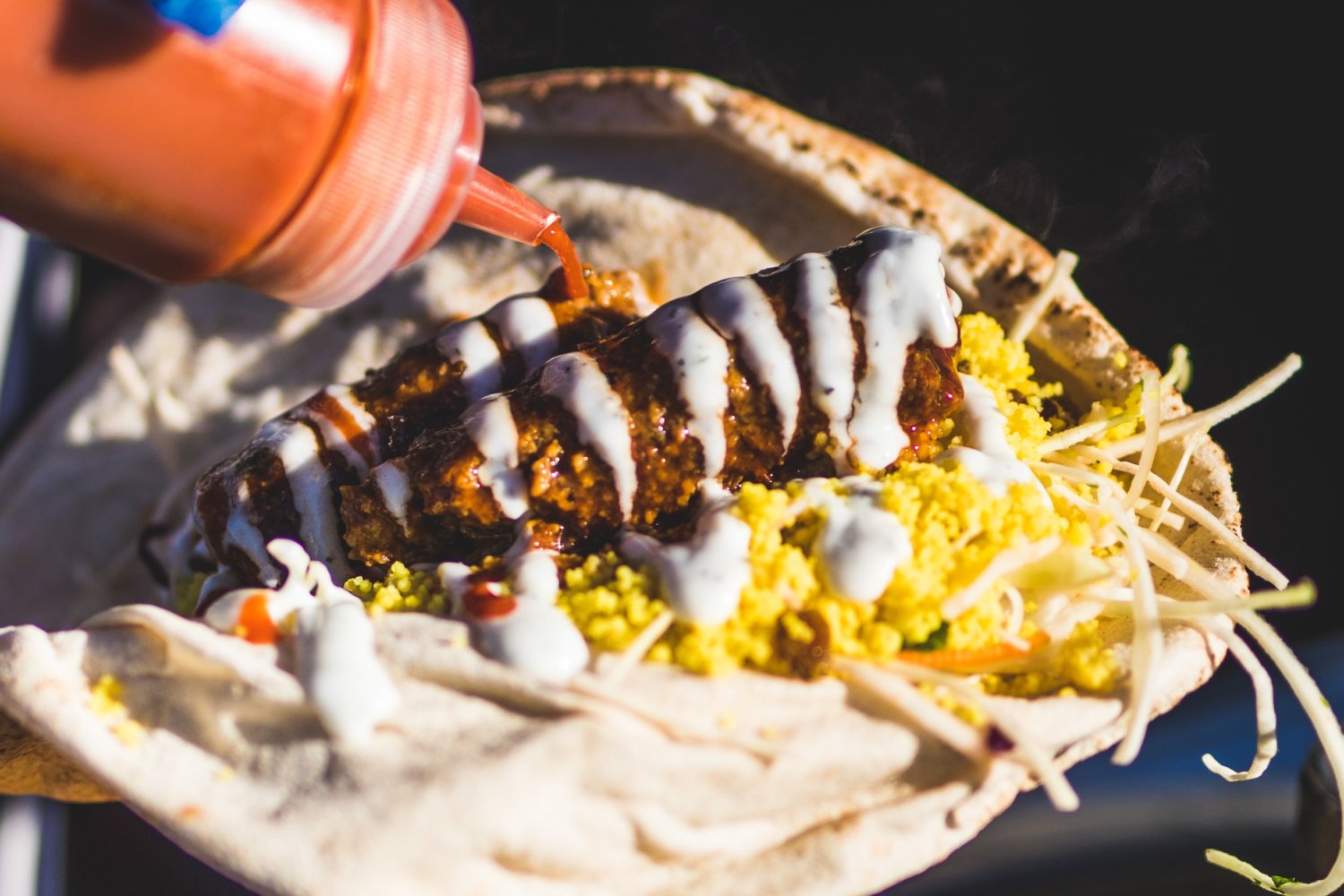 For those who want to travel the world in 8 hours:
We'd be lying if we said we hadn't felt inspired by that American couple on Facebook who sold all their belongings to travel the world in their decked out old school bus. However, for some of us it's just not feasible (who would arrange these wonderful street food festivals for you if we were to leave?!) So, we're here to offer the next best thing. Forget travelling the world in 80 days, travel in just 8 hours.Starting in Malaysia with Makasih, these street food vendors have been inspired by Malaysian culture, cuisine and through the use of original recipes, Makasih should certainly not be missed on your trip around the world. Opt for their Laksa noodles, made up of chicken, bamboo shoots, rice noodles and egg cooked in a coconut milk broth for £6.00.Next on our Bucket List is Greece, where we return to easy-on-the-eye Murray May's for a taste of their Chicken Shish Kebab. Fresh, homemade pitta dough wraps this tender, juicy chicken with an assortment of delicious veggies, eastern spices and homemade tzatziki that makes Murray May's famous Shish Kebab. All for £6.00.Finish the day back in the comfort of your own home with the best of Welsh doughnuts. A famous figure in the city of Swansea, Gower Doughnut Co. sets up in Museum Park for the first time to sell their delicious and very affordable treats. Changing their flavours seasonally, who knows what they'll have in store for us this summer but with previous flavours such as lemon drizzle, salted caramel and even Snickers for the price of £2.00 each, we're sure we won't be disappointed.
Total: £14.00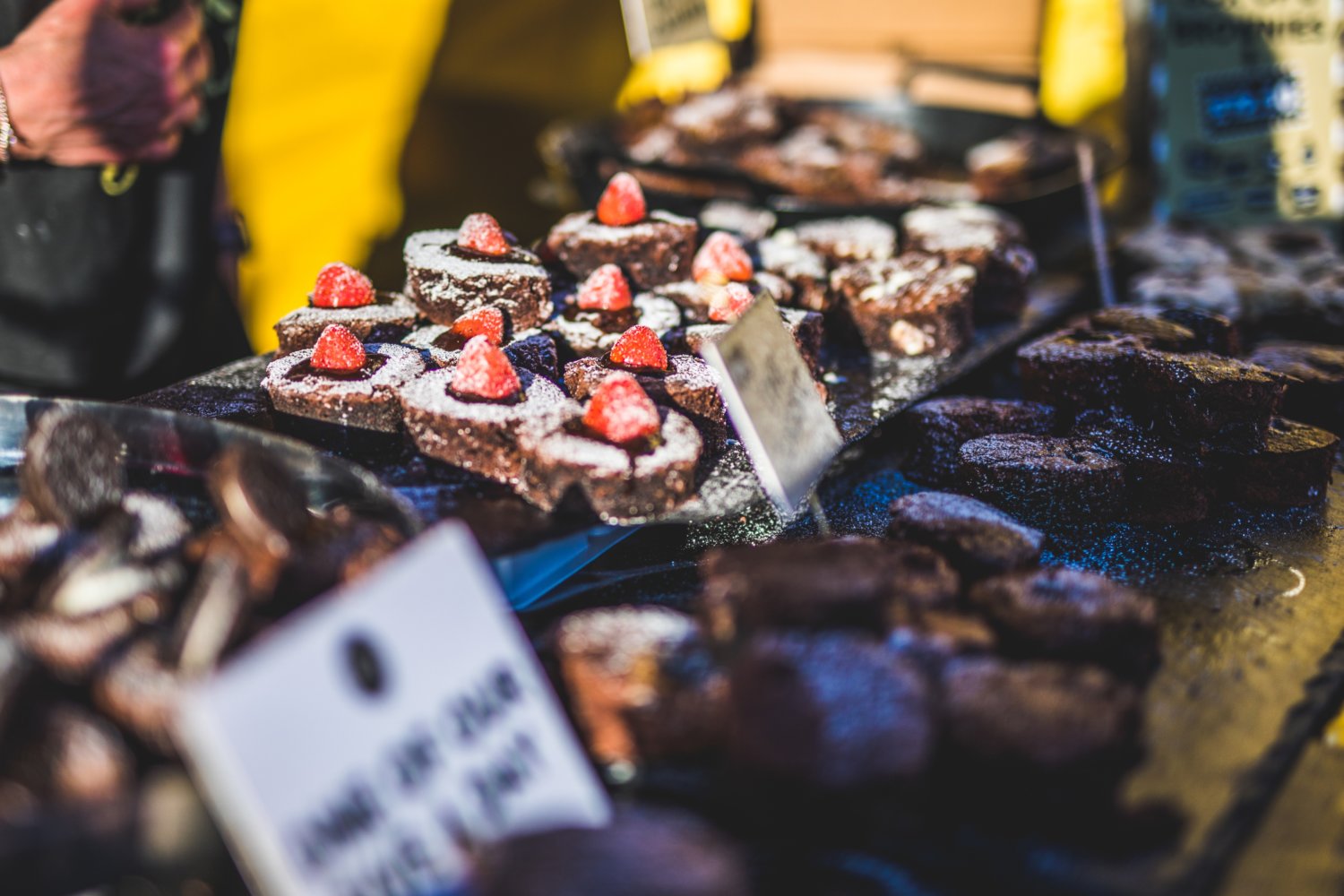 For those who are Really Just Big Kids:
 Quick! Unleash your inner child! Whether you can't trust yourself around sugary delights at home or perhaps your S.O is strict on sweet treats in the house, now is your time to run wild and free. Avert your eyes if you like olives and other savoury "treats."There's a noticeable increase of vendor stops on this list than the previous, which may require more walking. But fear not, the amount of sugar you're about to consume should have you running around like a six year old in Disneyland fuelled by nothing but pure fizzy drinks and sweets.Beginning at Ice Green, it may not be the typical ice cream that you may have wanted as a kid but just like children. You can't tell the difference. Treat yourself to two scoops of Ice Green's delicious dairy-free and vegan friendly ice cream for £3.00 and let your inner child pick the toppings for 50p each. Price will vary from £3.00 – £5.00. I scream, you scream, we all scream for Ice Green!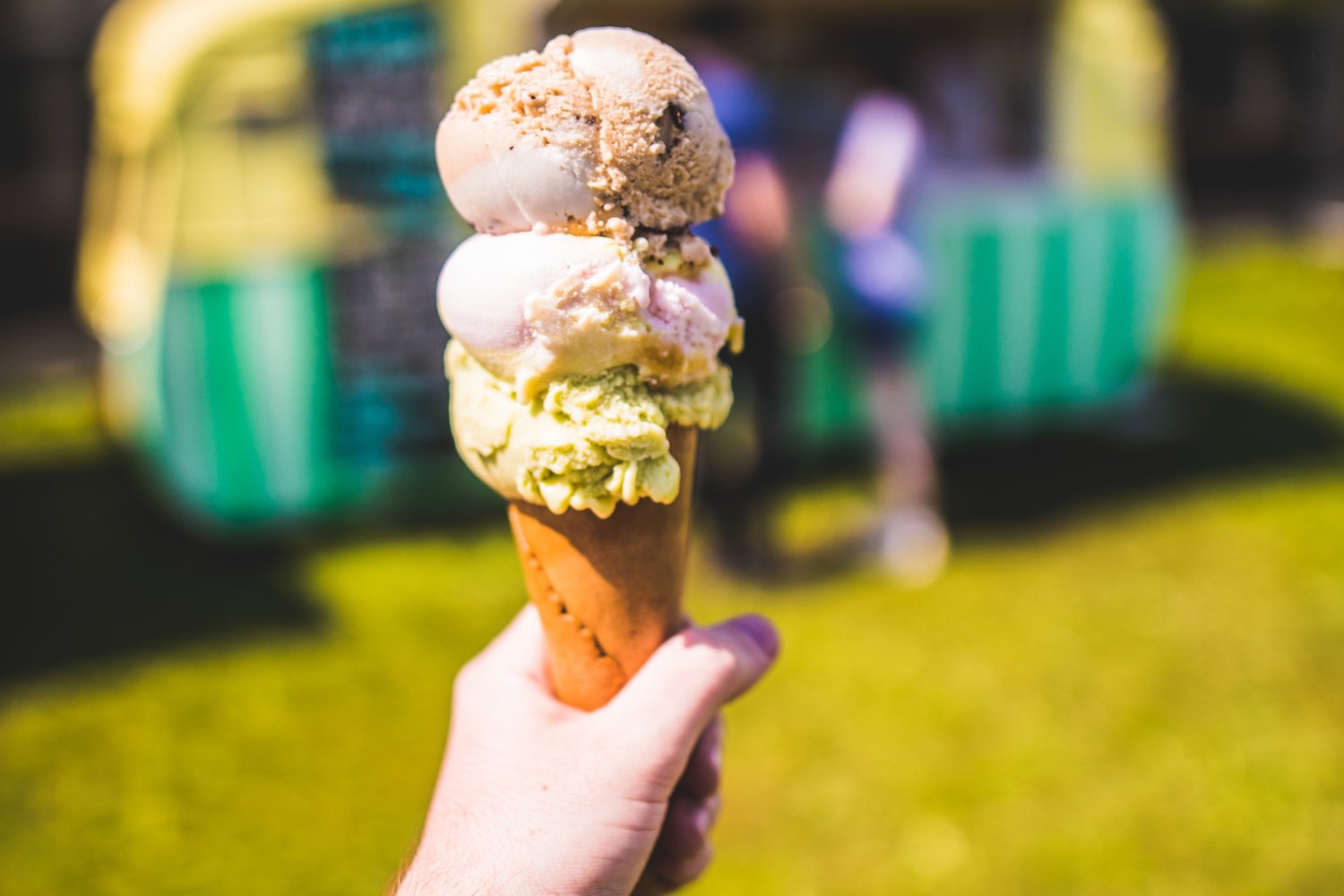 Next, run to Chock-Shop where you will collect the gooiest, chocolatey brownie to ever touch your lips. Whether you're a corner person or middle piece picker, these brownies are guaranteed to change your life. Who wants a life changing experience for £3.00? We do! We do! We do!This would be a really great time for your trainers to light up, as you speed away to your next stop. Back to the cheekily named vendors, Orgazmic Milkshake, for a whopper of a milkshake. The 20oz is big enough to defeat a large man, but not you and your inner child, there's no stopping the sugar rush and the sugar rush is certainly not stopping you. 20OZ milkshake please sir. £5.00.There's £2.00 left of your pocket money. Where do you go? Of course you head straight to Gower Donut Co. for those sugar covered, doughnuts that ooze with the best homemade flavours. Mouthwatering. Finish your day with a sugar filled and sugar coated Gower Doughnut Co. £2.00.*Sugar crash.*
Total: £13.00/£15.00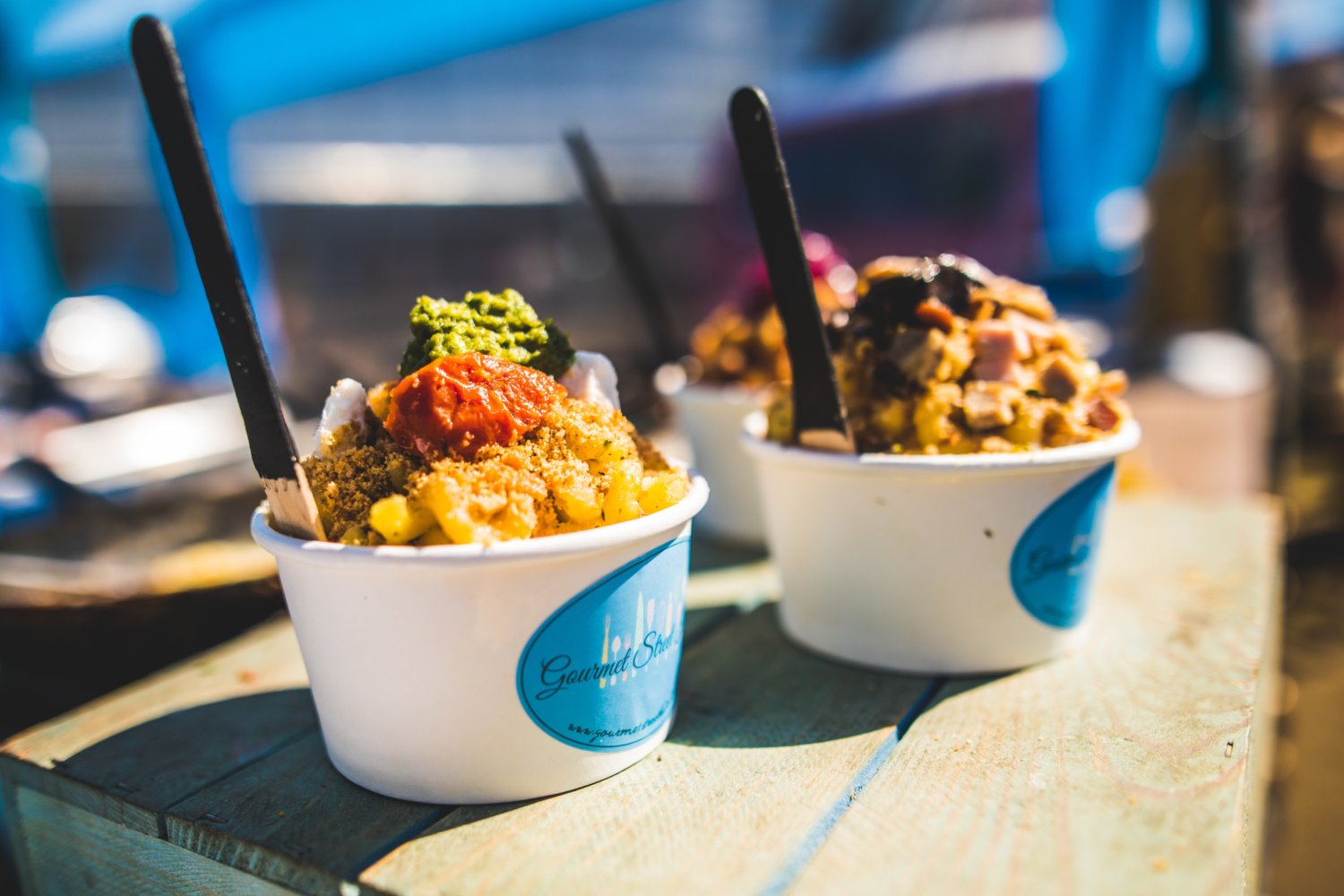 For those who Love the Taste of Italy:
 It's undeniable that Italy have produced some of the best food. Ever? Ever. Have you ever met a person who doesn't like Italian food? Chances are – no. But if you are unfortunate enough to bump into one, don't trust them. How can you trust someone who doesn't like the doughy texture of pizza that oozes with cheese and toppings of your choice, or someone who isn't comforted by the warm, homely, filling taste of pasta. The price of good Italian food can be quite unfriendly to the contents of our wallets but it's the price you pay for delicious food. Nevertheless, we're about to show you how to have a good time with Italian food whilst still having change in your purse.Where else to begin but Modo? Formerly known as Fritti Italian, they have been major hits in Swansea over previous years with their infamous arancini balls. Risotto is cooked and mixed with mozzarella, moulded into balls and covered in breadcrumbs before being deep fried. Buon Appetito, Arancini Balls! Get 3 for £6.00.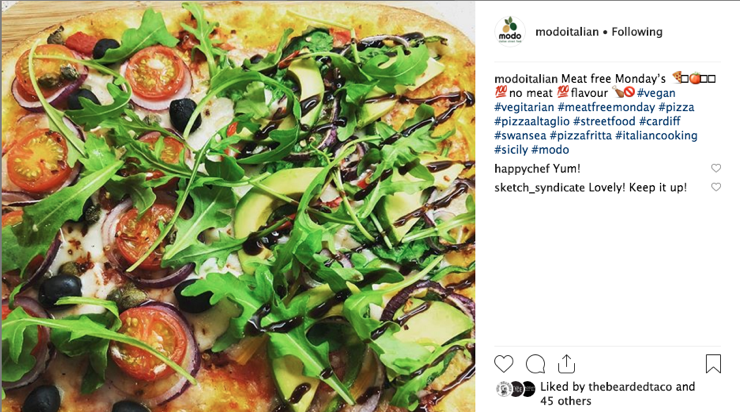 Mac'n'Cheese, it's a bit of a controversial one. Has the meal become too americanised or as a pasta based dish do its roots still lie deep in Italia? For the sake of this blog, we're saying Italy. Gooey, cheesy and oozing guilty pleasure, as if Mac'n'Cheese isn't all we could have wished for and more, Gourmet Street Kitchen go ahead and offer us a world of toppings to add extra flavour to an already delicious cuisine. Welsh bacon bits, mushrooms and garlic are just a few of the toppings available. Oh, Gourmet Street Kitchen you really have spoilt us… And all for £6.50.Ice Green, Ice Green… You just never disappoint. But what other dessert could you possibly finish off a day of Italian food with other than ice cream? Grab yourself 1 scoop of Ice Green's finest for £1.50.
Total: £15.50 (Some things are worth making 50p sacrifices for)
So – options aplenty down at the Swansea Street Food Festival as a weekend of full bellies awaits. To secure your entry at peak times, and to be in with a chance of winning x4 free meals and cocktails at the festival, head over to book yourself a free ticket here.