IT'S STREET FOOD TIME IN SOMERSET THIS JULY: SOMERSET STREET FOOD FESTIVAL 2019!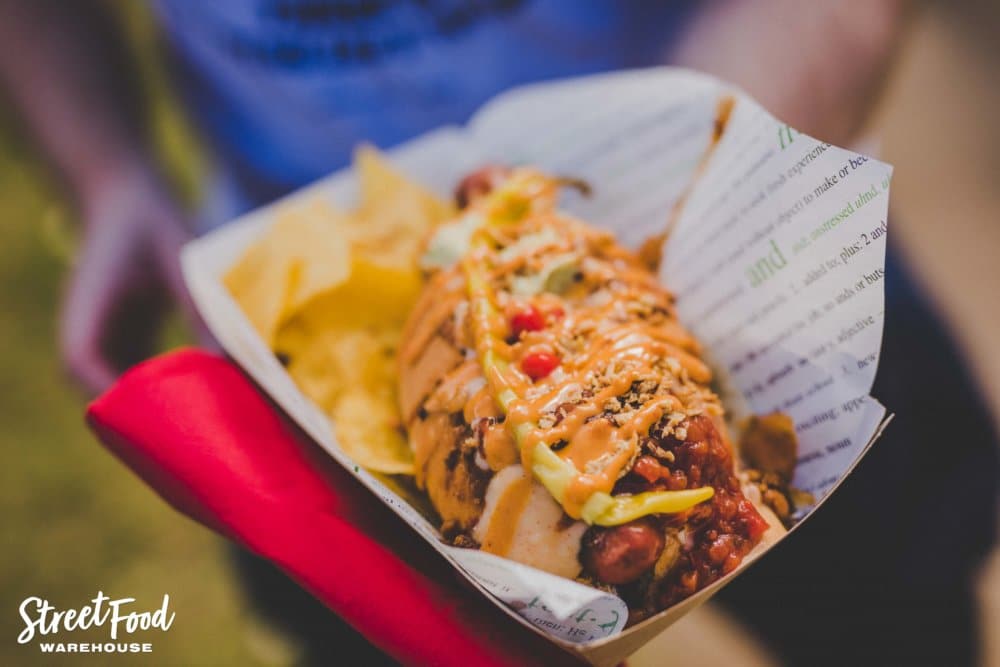 Weston-super-Mare, it's time to get your street food on, as Street Food Warehouse bring the acclaimed street food tour to Somerset this summer between 26th – 28h July!After a highly successful 2018 filled with food, drinks and lots of sunshine in six destinations, we're back this year with an even bigger street food tour. Our latest event announcement is none other than Somerset Street Food Festival 2019, and we can not wait to bring our lovely street food vendors with us to the South West of England. Whether you're a Weston-super-Mare local or are travelling from far and wide, you might be wondering what can be expected from Somerset Street Food Festival. So, picture the scene in the Italian Gardens: sunshine beaming down on a host of some of the country's best street food vendors serving incredible food from all over the globe, plenty of drinks and good times aplenty. Are you in? We'll see you between 26th – 28th July, then… Joined by a whole host of creative and unique street food vendors, from 12pm until 10pm over a three-day food extravaganza Street Food Warehouse will welcome curious foodies, festival lovers and and sun-soakers alike for this midsummer bash to enjoy menus brimming with the exciting, the exotic and the extraordinary.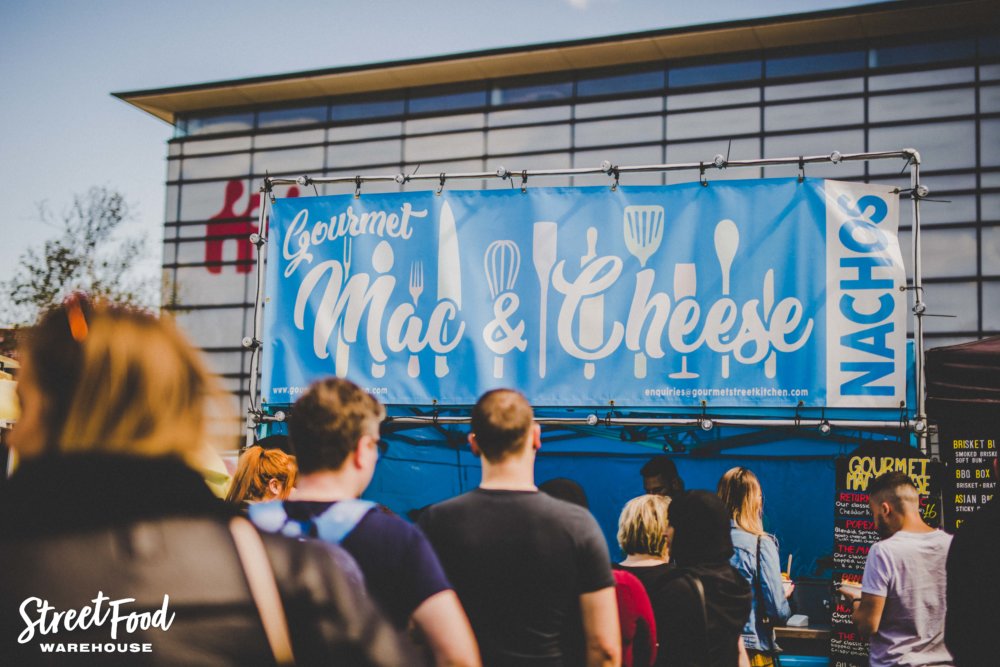 There's plenty to shout about when it comes to the street food vendors trading at the first ever Somerset Street Food Festival. We've got some Street Food Warehouse favourites involved, including The Dog House with their insane loaded hot dogs, and Gourmet Street Kitchen serving their out-of-this-world mac and cheese. Alongside some of our regulars, as well as a host of exciting newbies too, we'll be joined our sister company Pop Up Bar Hire who will be on hand to provide the drinks; be it a pint of craft beer, a Cygnet gin and tonic, or a zesty mojito in the summer heat. Designated driver? Pop Up Bar Hire have a delicious range of non-alcoholic drinks to be purchased too!At Street Food Warehouse, we like to ensure that everyone is catered for. Our selection of street food vendors travel from all over the UK with their tasty dishes and have the ability to cater for gluten and dairy intolerances, veggies and vegans. This family-friendly event has something for everyone… even dogs, who are always welcome to our events!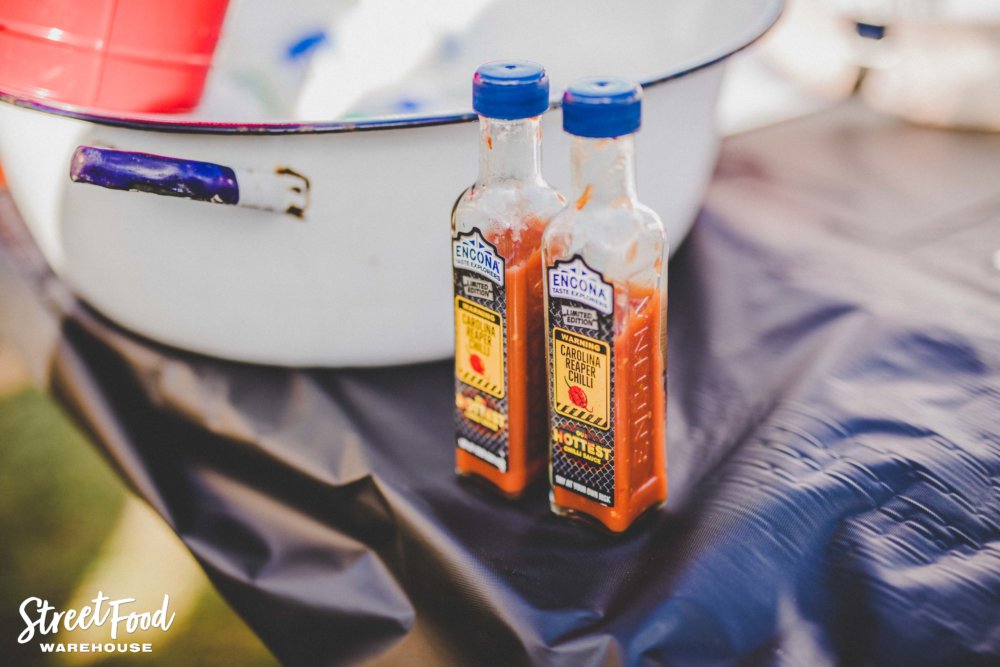 We feel like we're forgetting to mention something? Hmmm… Perhaps that 2019 is the year that Street Food Warehouse will be sponsored by the UK's number one hot pepper sauce brand, Encona! At Somerset Street Food Festival, a number of our vendors will be incorporating Encona's range of sauces into their favourite dishes ready for you to try!A weekend of outstanding food, refreshing beverages and good vibes awaits – the only thing missing is you! Tickets are free, so no excuses. Register for your free tickets here and you'll be in with a chance of winning x4 street food meals and cocktails, all sponsored by Encona! Keep an eye out on our Facebook page for a number of foodie competitions that'll be running as we build up to the big weekend.
We'll see you soon, Somerset!