DESSERT HEAVEN AT PEMBROKESHIRE STREET FOOD FESTIVAL 2019!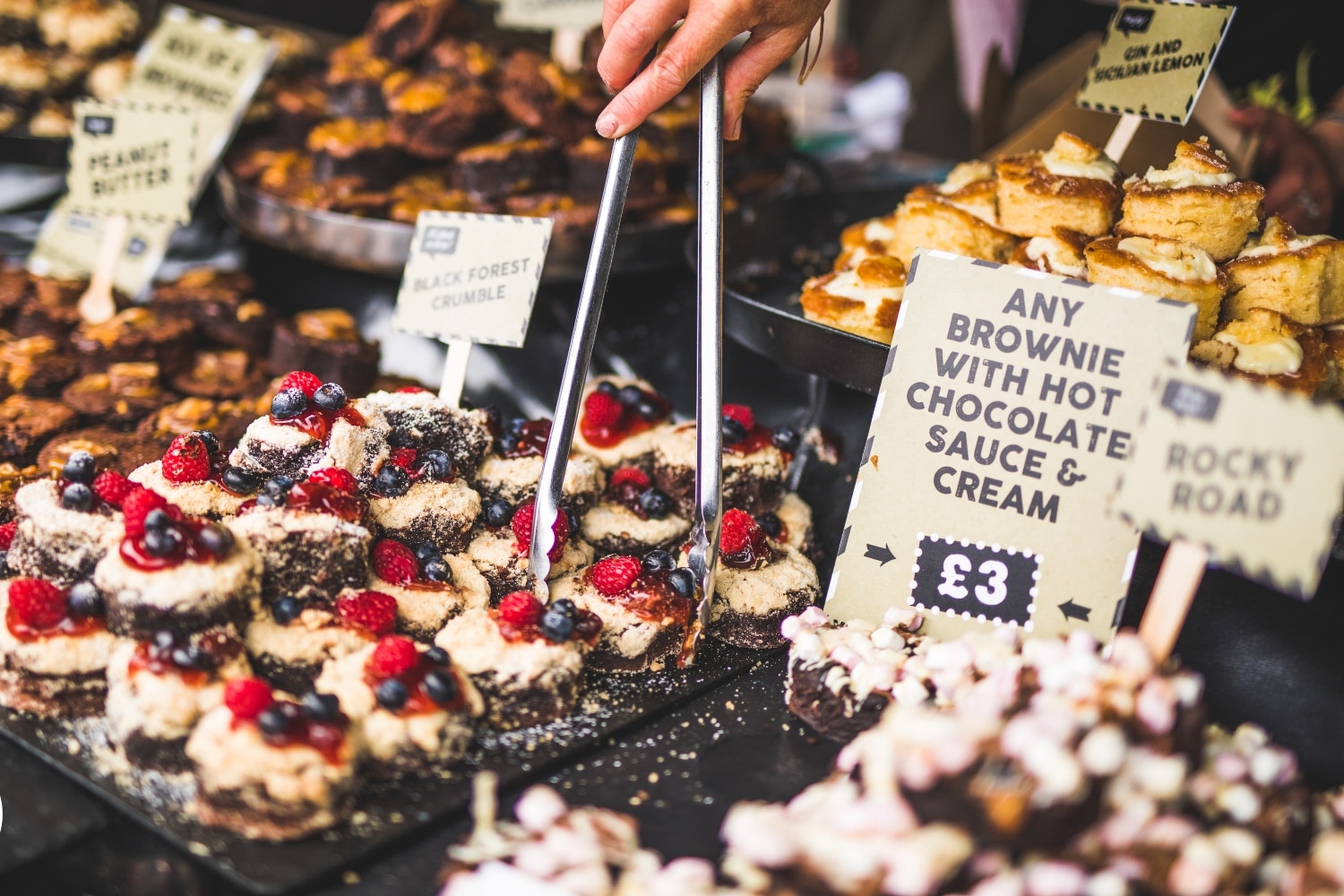 If you're coming to see us on our street food tour, the chances are the diet is going out the window for the day. Of course, there are plenty of vendors who are serving healthy helpings of delicious food, so if you're keen to stick to your diet then we're not ones to stop you. However, we've got to tell you – some of the finest delights to be found at Pembrokeshire Street Food Festival are sugary and sweet, and they'll have you justifying a naughty dessert… if not several.We're going to be spoiled for choice at this one: brownies, ice cream, milkshakes, the lot. To get you in the mood for your final course come mid-June's street food antics, we've picked out five of the vendors serving up the sugary goodness for the sweet-tooths amongst you.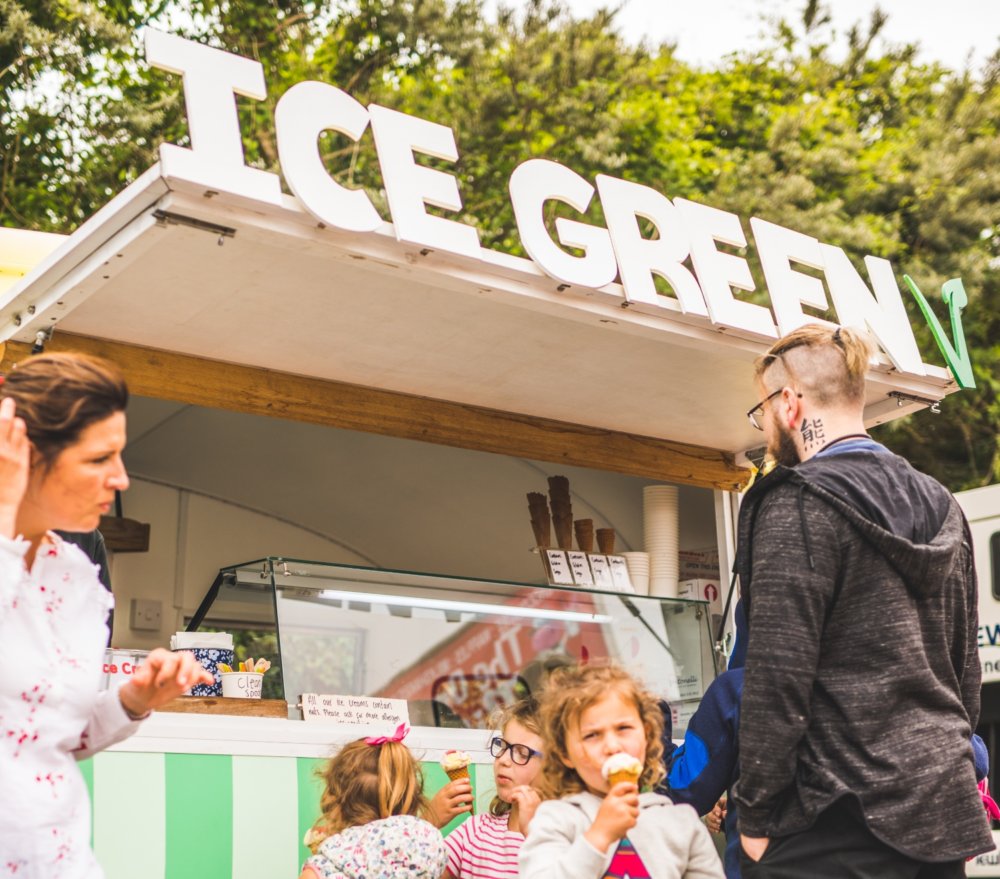 Ice Green
It wouldn't be a day by the seaside without some ice-cream, but it's not your average 99p cone being served at the Ice Green truck. The Cardigan-based ice-creamers are incredibly popular with locals, as well as anyone who's been lucky enough to catch the vintage caravan-cum-parlour at an event across the country.Not only are they serving some of the most delicious ice-cream you can imagine, but they're going above and beyond in their efforts to save the planet, one dessert at a time. Dairy free, no animal products, and always wholesome ingredients.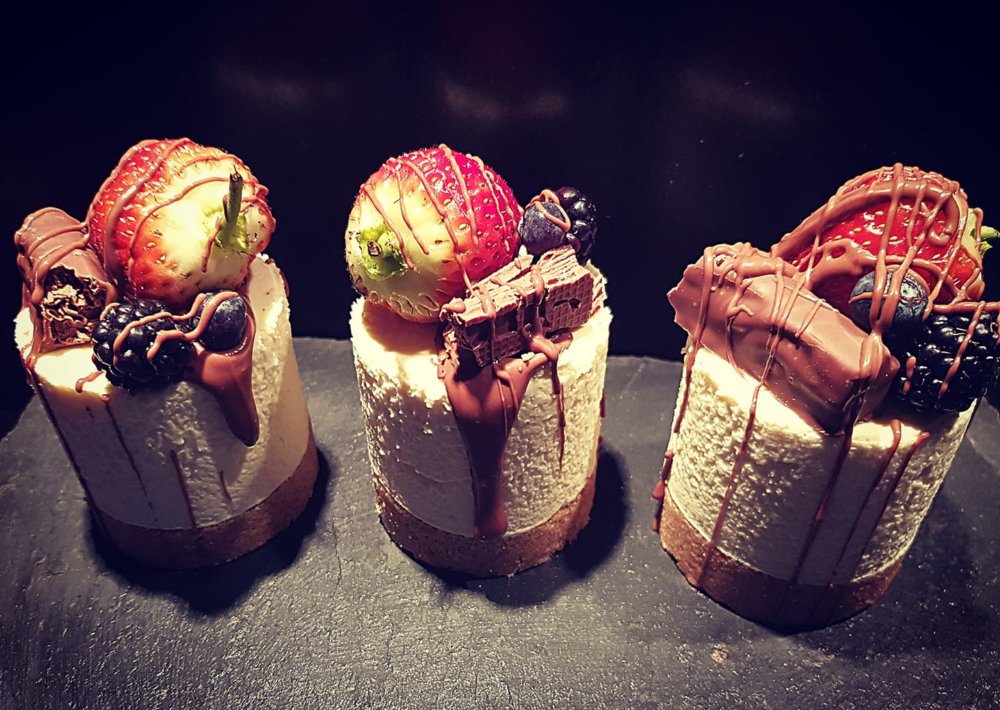 Dutty's Cheesecake
There's quite the tale behind Dutty's Cheesecake… Dutty is the automobile that's recently been converted into a dessert-lover's dream. Having started out as a food delivery van way back in 1976, the newly renovated cheesecake wagon has recently undergone its latest transformation and is now ready to hit the road and bring Dutty's cheesecakes to Pembrokeshire and beyond. Behind Dutty are Mr and Mrs Morgan, cheesecake connoisseurs, who are – according to the sign you'll see behind their heads as they dish out their fine desserts – "making the world a better place, one slice of cheesecake at a time." We can't wait to meet the newly renovated Dutty, and grab a slice or two of the Morgans' incredible cheesecake selection. 
Taffy's Treats
Taffy's Treats aren't selling your bog-standard fudge. They don't do ordinary. No, the Taffy's gang are always pushing the boundaries and experimenting with their flavours, and we're absolutely buzzing to have them turning out at Pembrokeshire Street Food Festival to bring you all sorts of sugary delights.
Since 2015, the traditional methods of fudge-making have been paired with all manner of weird and wonderful flavours by Taffy's Treats; their 2016 best-selling 'Welsh Cake' flavoured fudge is a favourite, whilst there's also Chilli Chocolate, Raspberry Red Velvet, Bara Brith, Espresso & Chocolate and Elderflower & Lemon on the menu. Some real taste bud-tinglers here, we reckon. 
Chock Shop
As you amble through the amazing trucks, vans and stalls around Pembrokeshire Street Food Festival, there's no doubt that the Chock Shop stall will catch your eye. Mounds of chocolate-y treats sit in front of their team of brownie experts, and the multitude of flavours – peanut butter, salted caramel, Oreo, Nutella – is enough to make a sweet tooth's head spin. Plus, there are some exclusively adult choices, with some popular choices including Amaretto and Hennessey Cognac brownies.Chock Shop bring in new flavours each month, so be sure to have a right good nose around what they have to offer before you make your decision. There is, of course, the option to buy a full box of brownies, which ends up being a rather popular decision for many of their customers…

The Orgazmic Milkshake Company
The naughty-named Birmingham gang are heading back to Pembrokeshire Street Food Festival, and they're expecting big ol' queues after a booming summer of business last year. And with their eclectic menu of milkshakes and waffles, it's not hard to see why. Orgazmic Milkshake are bringing the sugar, with their loaded waffles and enormous milkshakes turning heads across street food festival grounds across the country. If you're not aware, heaven is a Ferrero Rocher milkshake. Trust us. 
Want to find out more about our street food festivals, vendors and competitions? Like us on Facebook and follow us on Twitter for all of your street food needs!