FINDING THE BEST CHOCOLATE SPOTS IN WALES THIS EASTER!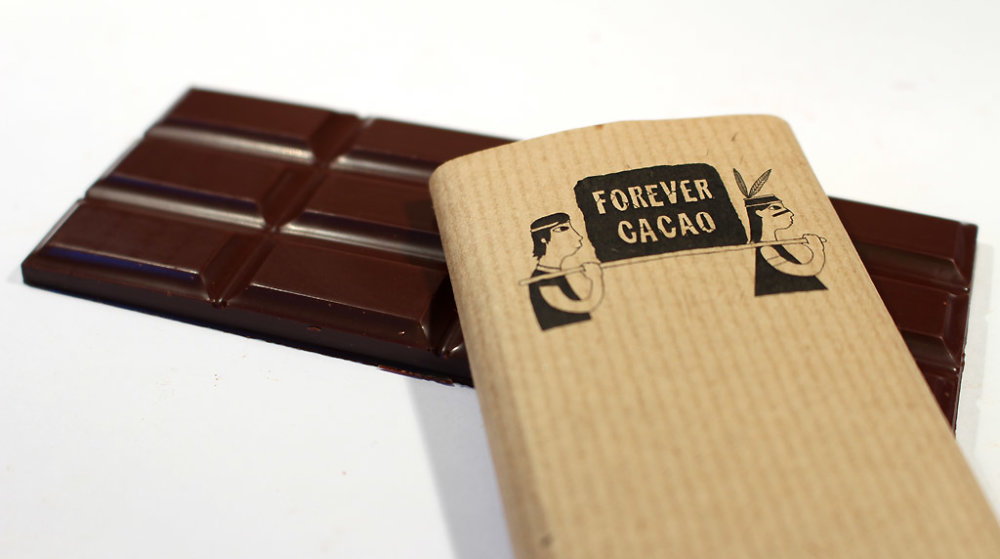 Easter is here, which means one thing: chocolate. Loads and loads of chocolate. So much chocolate you end up splayed out on the sofa in a deep stupor, watching a Pixar film you've probably seen about 18 times before, experiencing simultaneous feelings of deep elation and regret. Or maybe that's just us.
But if you're going to eat yourself into a chocolatey oblivion, it might as well be with some properly good gear – and there's loads of it in Wales. So, join us as we embark on a Homer Simpson-esque romp through the land of chocolate…
Nom Nom, Llanboidy
Deep in the Camarthenshire countryside, there's some Wonka-level chocolate alchemy going down. Chocolatiers Nom Nom – the name, as you might have gathered already, being a play on the literal sound of chocolate being guzzled – are doing some seriously next-level things with cocoa. Seriously, this isn't your average chocolate: bee pollen, pink peppercorn… or how about the Limited Edition 'Old Books' which has flavours of  tobacco, hazelnut, essence of leather, frankincense, myrrh and oak-smoked Welsh sea salt?  The company is currently crowdfunding a new chocolate factory and visitor centre, but you can buy their wares online for now.
Wickedly Welsh Chocolate Company, Haverfordwest
Any certified chocoholic will go positively hog-wild for a visit to the Wickedly Welsh Chocolate Company. Celtic husband-and-wife duo Mark and Karen don't just make some fantastically off-the-wall chocolate, they also have a chocolate café and a chocolate deli where you can sample all sorts of cocoa-derived delights. How about chocolate pizza, or a chocolate kebab? Truly the stuff dreams are made of.
Cwtsh Chocolate, Llanelli
Peter Lloyd, proprietor of Llanelli-based Cwtsh had interesting journey to becoming a chocolatier – he used to be mechanic before he launched the company. They sell a range of flavours from their online shop – including bubblegum, confectionary fans. They also have a tantalising range of hot chocolates and do weddings too – what better way to say 'I do' than with a Welsh chocolate lovespoon?
 Forever Cacao, Powys
"Oooh baby I like it raw" – or so quipped rap artist ODB in his 1995 chart smash 'Shimmy Shimmy Ya'.  If, like Dirty, you like it raw, Forever Cacao will be right up your street. Suppliers of unroasted chocolate, this is one for the heads. They also sell ceremonial grade cacao, which is very potent stuff by all accounts. This is chocolate with a purpose: owner and head craftsman Pablo Spaull has made it his mission to help safeguard the cocoas strains of the Ashaninka, the native people of Peru and Brazil who supply Forever Cacao's raw material.
Gower Cottage Brownies, Swansea
When Kate Jenkins launched started selling chcolate brownies to make a bit of money back in 2007, she probably didn't imagine that her wares would be in demand all over the world. But so renowned are the choco-tastic delights emanating from her HQ that they've had to move to a bigger premises to meet demand. And it's not just brownies – how about a spreadable brownie butter? It's so good that it had noted media gourmand Jay Rayner in a later – he gave props to it in his weekly Guardian column back in 2017. You can pick up Gower Cottage's wares in selected shops around Wales, but best bet is to visit their website.Where are your favourite spots in Wales for a choco-tastic treat? Tell us on Twitter and Facebook.