5 WAYS TO SPICE UP YOUR LIFE WITH ENCONA HOT SAUCE!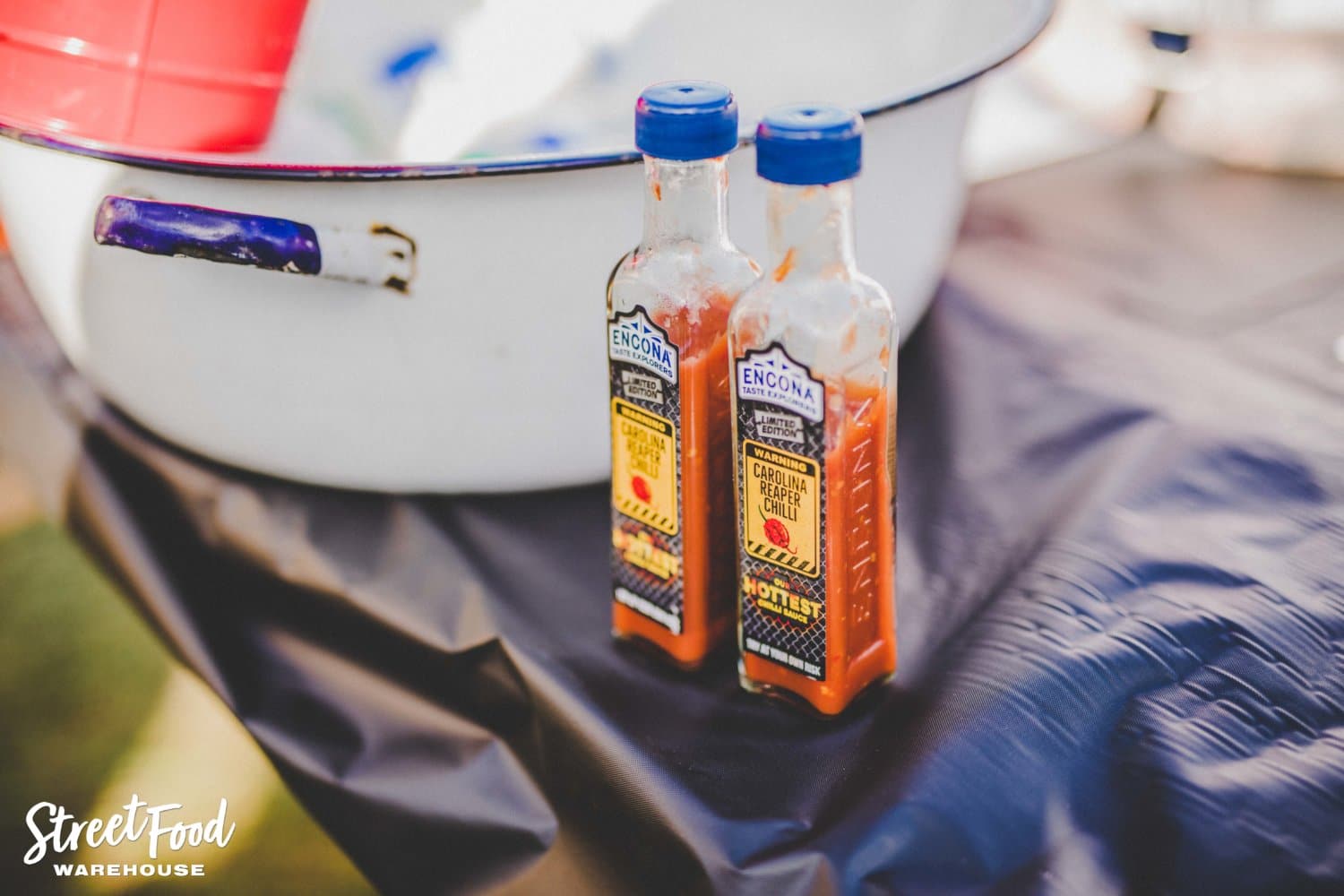 "I want some hot stuff baby this evening, I want some hot stuff baby tonight." Or so bellowed Donna Summer in her 1979 disco smash 'Hot Stuff'.We know the feeling. It would be an understatement to say we're partial to a bit spicy food here at Street Food Warehouse. In fact, we love it so much that we've partnered with Encona, legends of the hot sauce game, for our 2019 season.We've got our flame-proof thinking cap on and thought of some uses for Encona's tastebud-tickling array of hot sauces that you might not have thought of before… hit us up on Facebook and Twitter to tell us your top ways of using it.
Add a dash to a bloody Mary
An ice cold bloody Mary – a tomato juice, vodka with liberal sprinklings of salt and pepper and a dash of Worcestershire sauce, stirred with a stick of celery and served over ice – is a famous cure for those who've overexerted themselves the night before. To kick up your bloody Mary a notch, at a dash of Encona for some additional habanero heat to taste. That'll put lead in your lead in your pencil.
For a zingy twist on a traditional Sunday roast, slather a chicken with Encona hot sauce and keep covered in the fridge overnight. You'll thank us you did. Roast under foil for the appropriate weight, before removing for the last half-an-hour to 40 minutes to crisp up. This will work equally well with chicken quarters or thighs on the barbeque too – we reckon Encona's Peri-Peri sauce would lend itself particularly well here.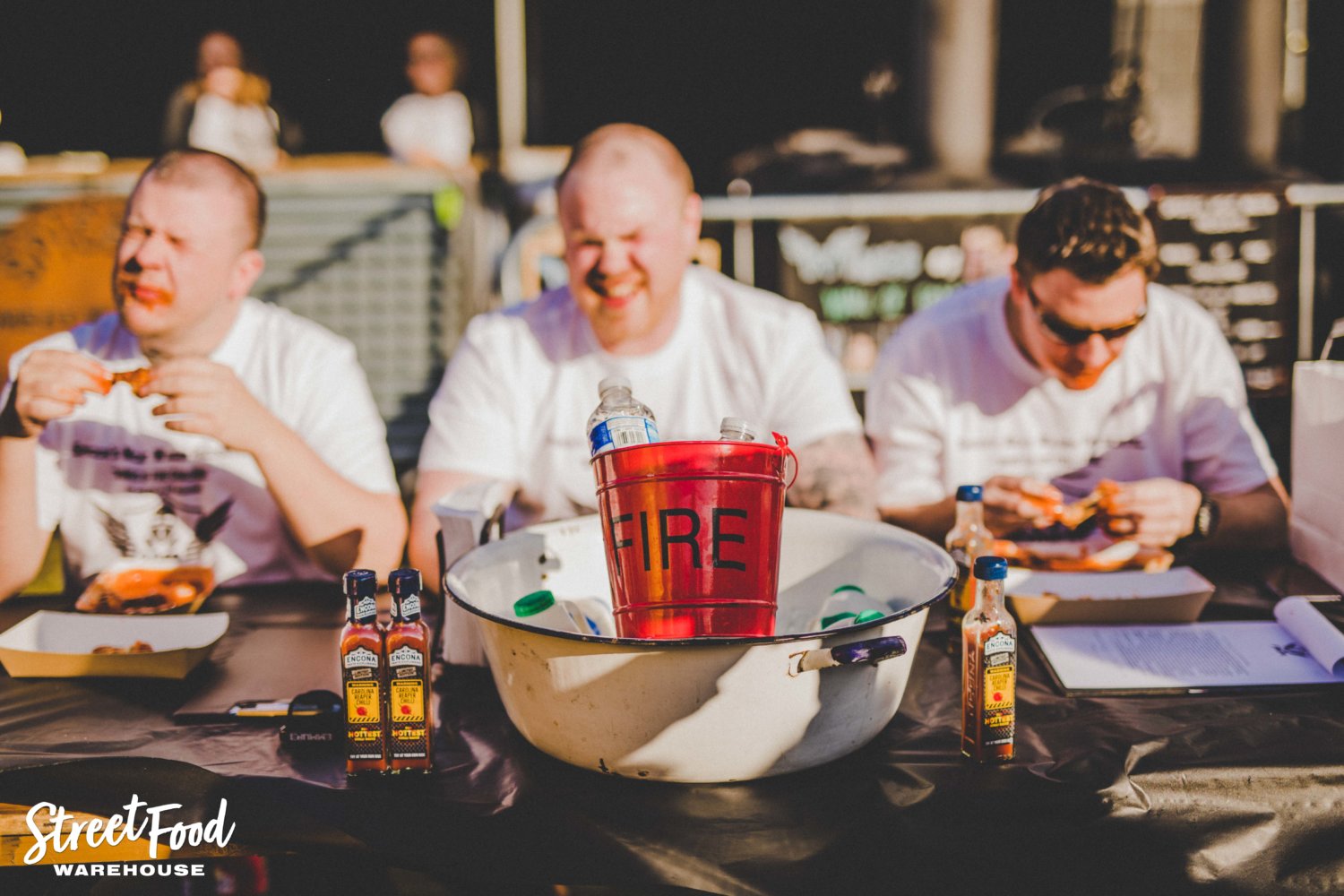 Combine your favourite mayonnaise and Encona hot sauce to taste for a fired-up sauce. Perfect with fries or to pep up a sandwich. If you've got a taste for the avant-garde add some ketchup to the equation for a turbo-charged take on thousand island/Russian dressing, ideal for a game-changing prawn cocktail or revolutionary Reuben sandwich.
A humble bottle of Encona really comes into its own if you've got some leftovers from a big meal to use up. Shred up leftover ham or pork shoulder, fry gently in a pan with some peppers, onions, herbs and spices, rice, add some black eyed beans and a liberal splash of Encona sauce and voila! You've got yourself a Hoppin' John – a traditional southern soul food favourite. Or how about livening up a chicken sandwich? It could even make a lively addition to a bubble n' squeak.
Encona hot sauce is quite simply a revelation at breakfast time. Add a liberal amount to your bacon buttie or sausage sarnie for a fiery take on the traditional morning favourite. Feel a little daring? Why not boost up your beans with a couple of teaspoons while they're cooking… and maybe add some grated cheese while you're at it. Or simply use it to add a bit of sizzle to your full Monty. Breakfast will never be the same again.
Encona Sauces are the official sponsor of the Street Food Warehouse summer tour. Head over to our
events page
to check out our calendar, and see where you can find us across the sunny months.