SWANSEA STREET FOOD FESTIVAL PARTNERS WITH SWANSEA PRIDE 2019!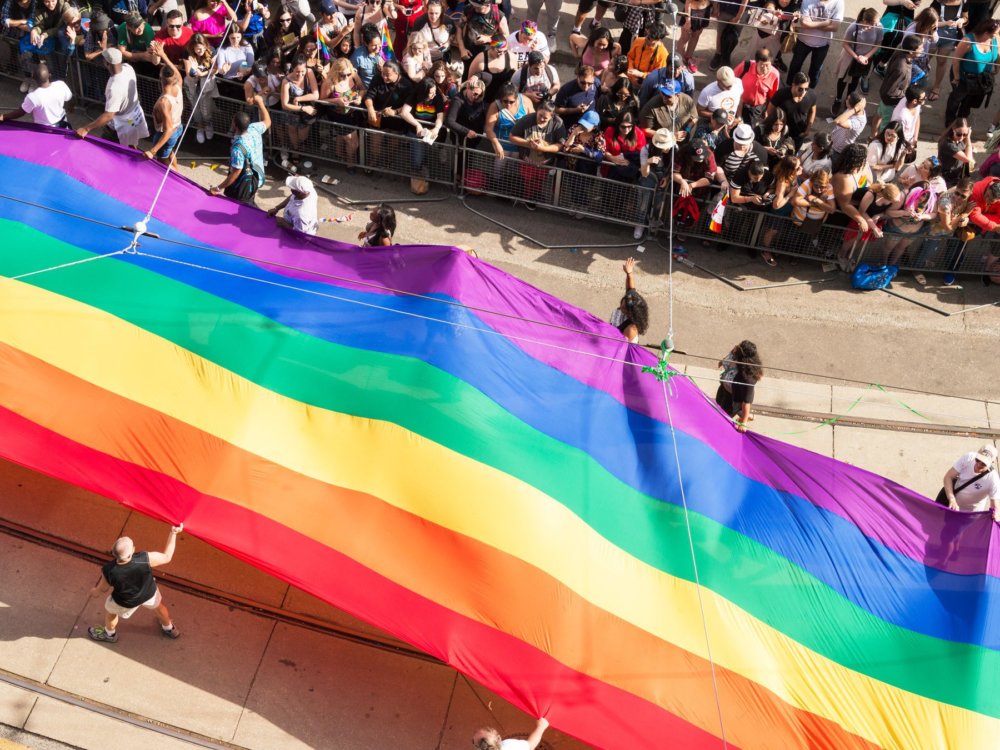 This Saturday (4 May 2019) the Swansea Pride Parade will be marching right through Swansea Street Food Festival in Museum Park, in all of their rainbow coloured glory. There's no doubt about it – this colourful crowd will definitely have some hungry mouths to feed. Thankfully, many of our lovely street food vendors are jumping on the bandwagon and offering some tasty street food to the pride participants with a hankering for some mouthwatering cuisine, as Street Food Warehouse proudly offer Pride 2019 volunteers discount tokens to enjoy the festivities at a cut-rate price.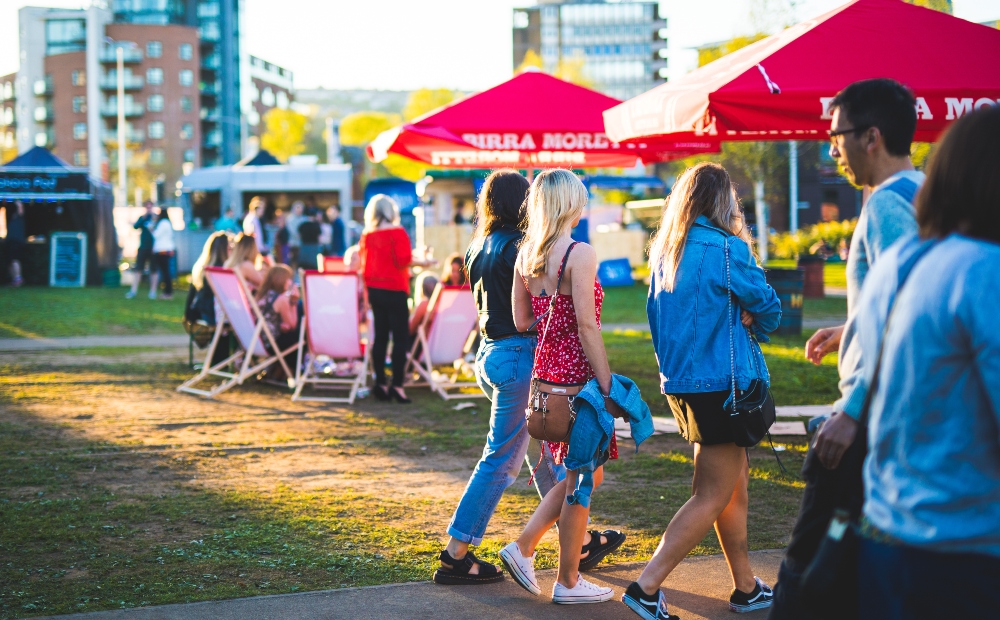 So, which vendors are in the line-up to feed these peckish pride paraders?
Makasih: Cravin' Malaysian!
A family team serving up mouthwatering Malaysian cuisine. Authentic, spicy as you like and flawlessly tasty. The chicken roti has become the stuff of legends and must not be missed! Did we mention that their food looks great on the gram? Take a snap before tucking in!
Spicers' Meat Wagon: Low and Slow – Smoking!
It's not a Bank Holiday weekend without a BBQ. Spicers' Meat Wagon is manned by the meatilicious Dr. Beef and partner Roz, who specialise in the treatment of tantalizing your tastebuds. Pulled pork, beautifully slow braised beef, succulent pork belly and juicy buffalo chicken – just what you need after a busy day at the parade!
Gourmet Street Kitchen: Cheesey, Gooey & Oh So Moreish Mac'n'Cheese
Gourmet Street Kitchen are the vendors responsible for the most mouthwatering, moreish and oh so tasty Mac'n'Cheese. The ultimate crowd pleaser, GSK will offer a variety of mac'n'cheese dishes to the peckish paraders. Choose your toppings and chow down!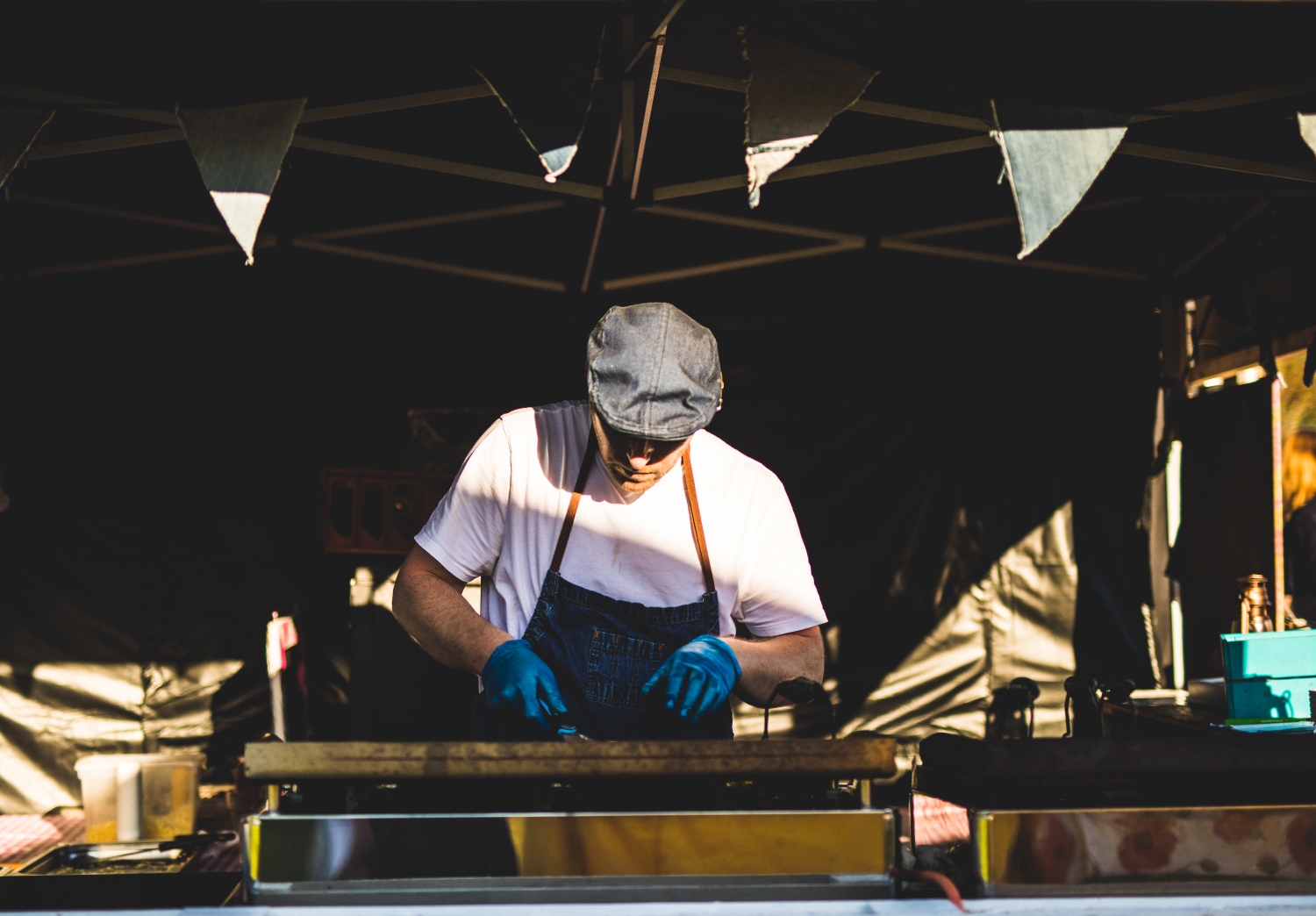 3 Little Pigs: Grilled Greek Goodness
More than just food, 3 Little Pigs dishes are made with cultural heritage, philosophy and recipes passed down over generations and they're all the more tasty for it! Pride participants will be transported with just one bite from Museum Park to a beautiful Greek island.
Pink Peppercorn: As Welsh As It Comes
From their pinker than pink caravan, Pink Peppercorn are offering pride paraders a range of authentic Welsh dishes using local and seasonal produce created and cooked to restaurant standard! From salt marsh lamb shoulder with Pembrokeshire potatoes to ham hock cawl with heritage carrots – eat classy at this caravan!
Pakora Pod: No Allergens, No Problem!
No wheat, no dairy, no nuts, no eggs, no gluten. Pakora Pod is the vendor for peckish pride paraders with a hankering for tasty vegan street food! Specialising in Indian street food, Pakora Pod make a conscious effort to make the world a better place by using only sustainable and biodegradable packaging, a friend to the earth and your tummy!
Modo: Welcome to Little Italy!
Who doesn't love Italian food? Well, get this – Modo Italian have all the tastes and smells of Italy we know and love so well but there's a catch – it's deep fried. We're talking mouth watering deep-fried pizza to warming panzerottis and those deep fried arancini balls? To die for.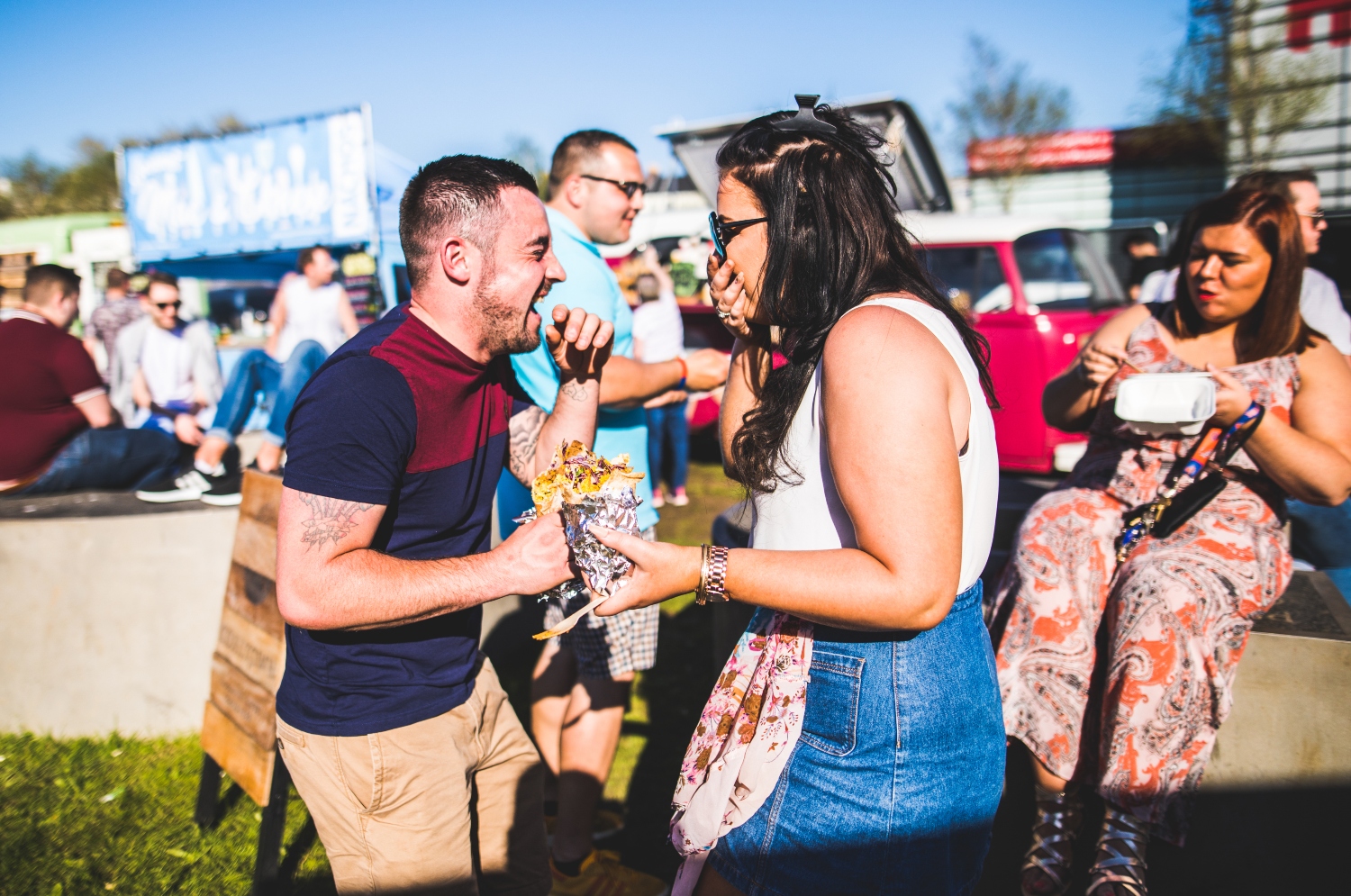 The Bearded Taco: We've gotta taco 'bout this…
More than just Mexican, The Bearded Taco have incorporated their moreish Mexican cuisine into global cuisines! German Schnitzel Taco? You bet it. Vietnamese Bahn Mi? Got it. Fish Finger Taco? You heard it here first. There's even the gin and tonic tempura avocado taco – what can't they do?!
The Pod: Absolutely Kraken!
If crispy squid is your thing then The Pod is the vendor for you this Pride Parade. We're not squidding you when we say The Pod serve up the crispiest squid, served in a fancy little cone and showered with pickled veg – hold it up high enough and get the perfect shot for the gram!
The Orgazmic Milkshake Co.: A Big Ol' Milkshake
Keep it sweet this Pride Parade with a creamy, mouthwatering milkshake. These cheekily named vendors are here for one reason and one reason only and that's to ensure your inner big kid is released this weekend. From the classics to flavours beyond your imagination, these bad boys are available from 12oz to 20oz.
The Dog House: Not Your Average Dog
A sure match for those cinema treats you know and love so well. The Dog House is about to serve up some humongous hot dogs to peckish paraders, showered with gourmet toppings these hot dogs are quite literally something else. Eat alongside a generous serving of crunchy nachos topped with all of the cheese, jalapenos and guac you could ask for!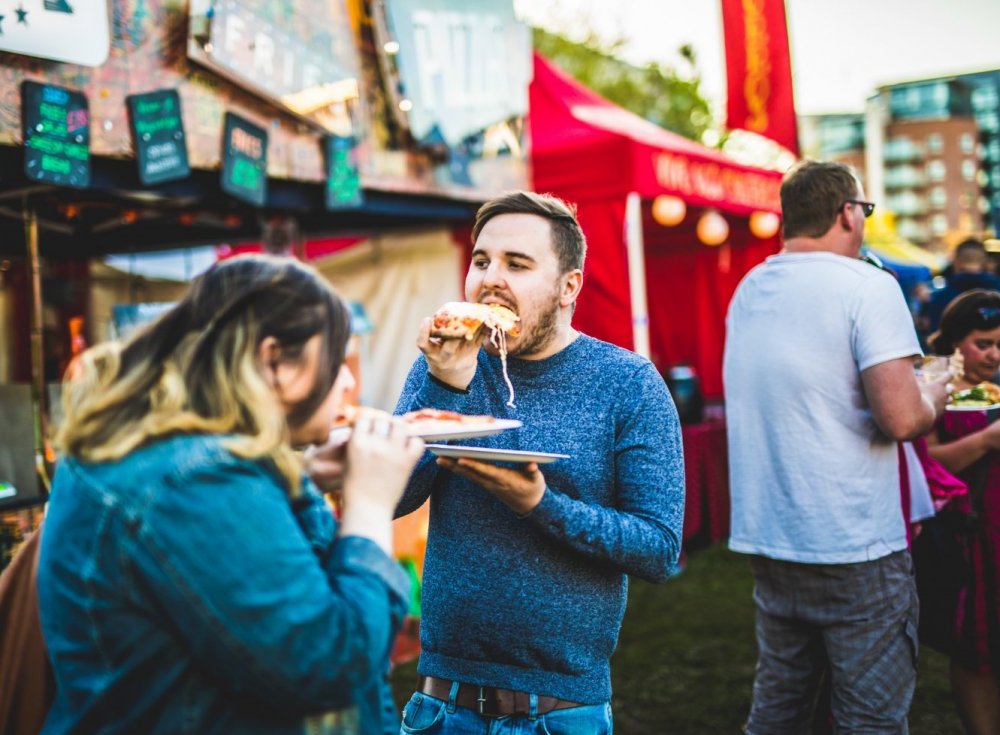 Chock Shop: Melt In Your Mouth Brownies
Chock Shop are chock-a-block with sweet treats to keep you going this Pride weekend. With plenty of crunchy corner and gooey middle pieces to go around, these brownies are like nothing you've ever tasted before. Choose from a variety of goodies, a showering of marshmallows, a drizzle of salted caramel or a pop of colour in the shape of a raspberry or two – after all, that's still one of your five a day, right?
Grubshed: Fri-nally!
Last on the list of vendors partnering up with Pride is the lovely Sam and his lovely fries! Scrumptiously shambolic, these messy loaded fries are oh so worth the mess with their gorgeous, golden, crispy texture and a generous topping of whatever your heart desires. Fancying a little Mexican? You got it, soured cream and guac coming right up. Perhaps you're after a little post-night-out guilty pleasure? There's no better time for the British classic of baked beans and cheese.
Street Food Warehouse's Swansea Street Food Festival is immensely proud to have this opportunity to partner with such a fantastic organisation. Don't miss out on the shenanigans – pop by the Pride Parade, and swing into Swansea Street Food Festival all in Museum Park this Saturday from midday – grab your FREE ticket here!