THE BIG RUN DOWN: ALL OF THE VENDORS COMPETING AT THE WELSH STREET FOOD AWARDS 2019!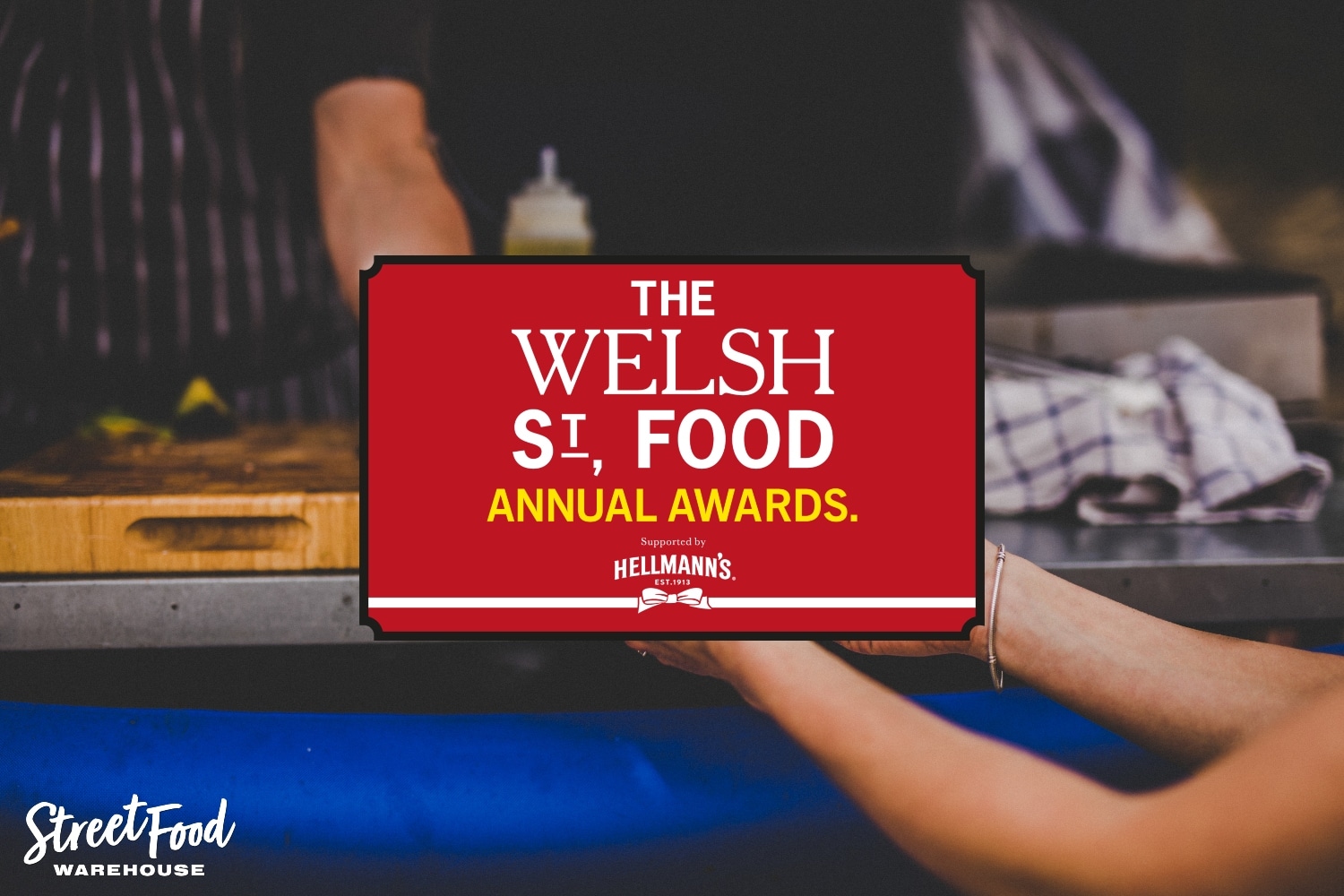 The big weekend is nearly upon us. Street food traders going head to head for the opportunity to secure a spot at the British Street Food Awards finals in London. Two will succeed; one chosen by the public, and one chosen by the celebrity chef judges. A huge opportunity, and a massive notch for the CV. Just ask Assembelly, one of last year's winners who return this year in a bid for the double. There's no use us trying to guess a winner. Competition this year is stronger than ever, and there's a mind-blowing selection of internationally-influenced vendors looking to gain your vote with their fine dishes. Below, we take a deeper look at each vendor; who they are, what they specialise in and their star dish. Spoiler: they're all hugely talented, and very lovely too!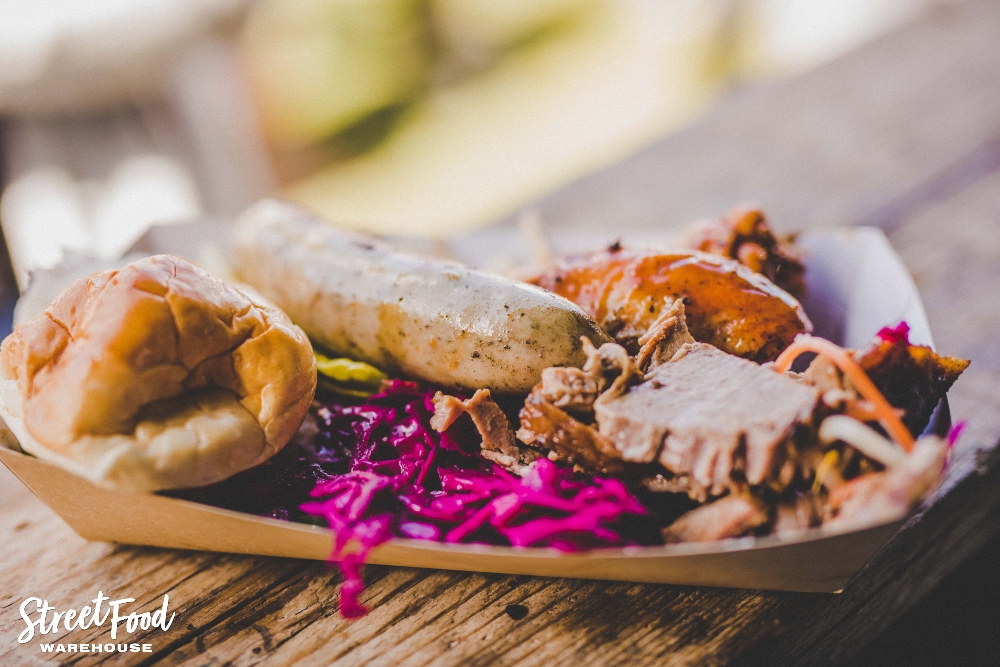 Purveyors of the Street Food Warehouse Hot Wings Challenge, the good folk at Spicer's are big into their BBQ, and big into their huge cooking apparatus. Impressive all round.
Star dish: BBQ tray.

Malaysian madness with the Makasih folk, who have been produce fantastically colourful and tasty dishes all summer on the Street Food Warehouse tour.
Star dish: Malay Vegan Curry w/ Blue Rice.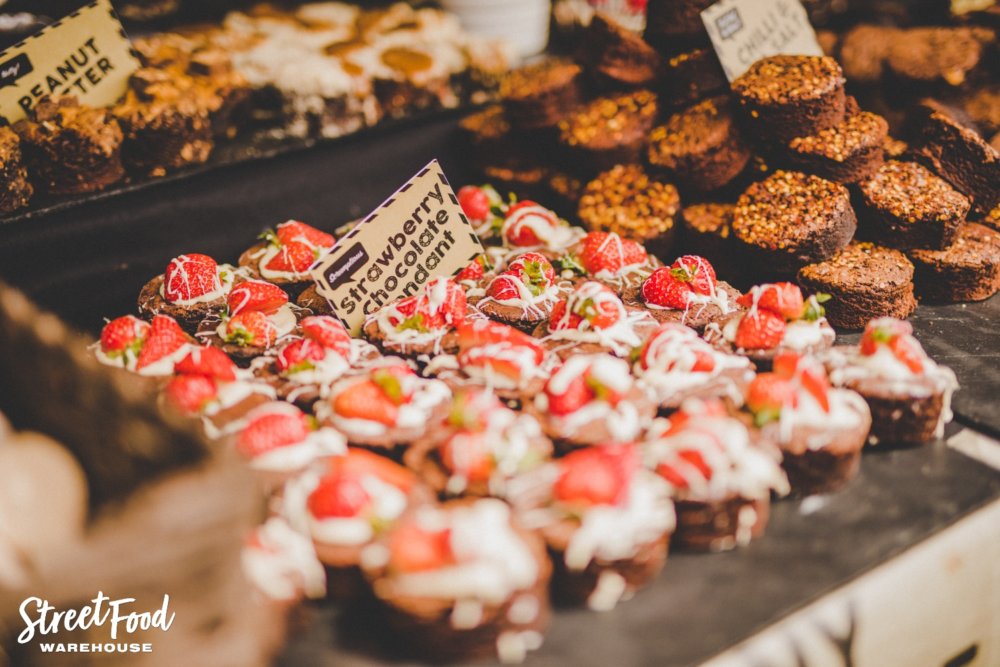 Mounds of chocolate deliciousness from this lovely family-run brownie bunch. Some of the biggest chocolate/topping collabs you'll see anywhere on the street food circuit.
Star dish: Ferrero Roche Brownie.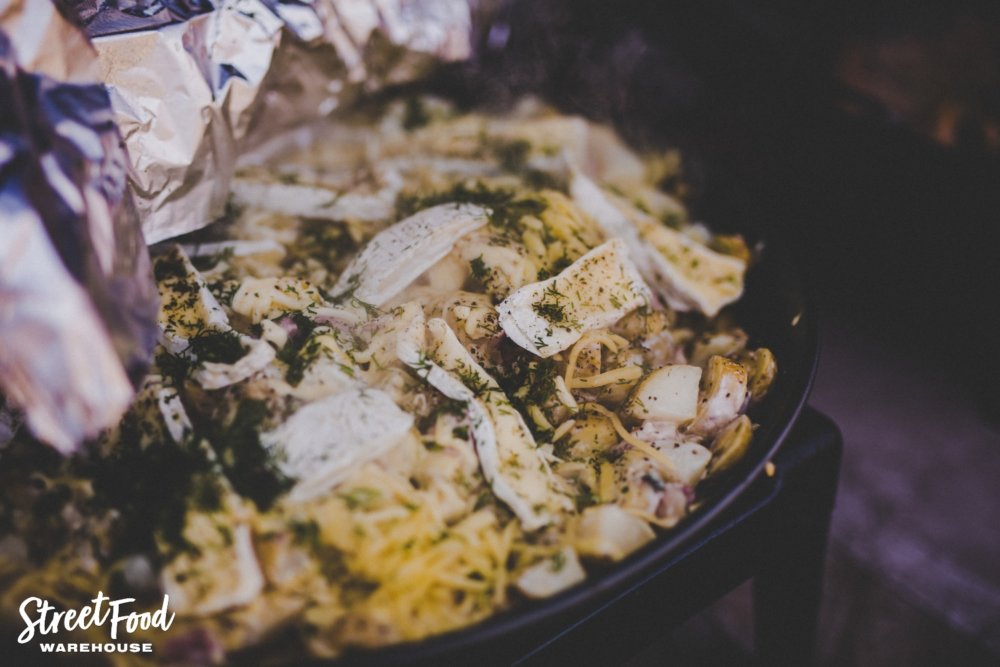 The French-cheffing wizards have been causing quite the stir with their highly rated, wholesome dishes across the festival season. Trained chefs, and it shows.
Star dish: Tartiflette.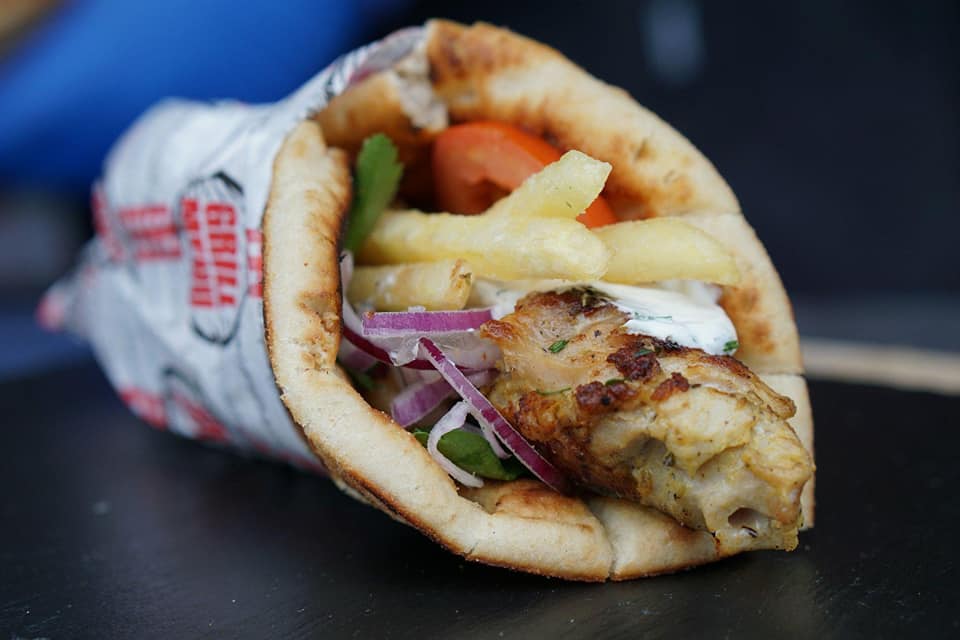 Doing Greek dishes absolutely right are Meating Point. They capture what a proper Hellenic street food experience is about, whether it's Gyros, Souvlaki or Kalamak.
Star dish: Souvlaki Gyros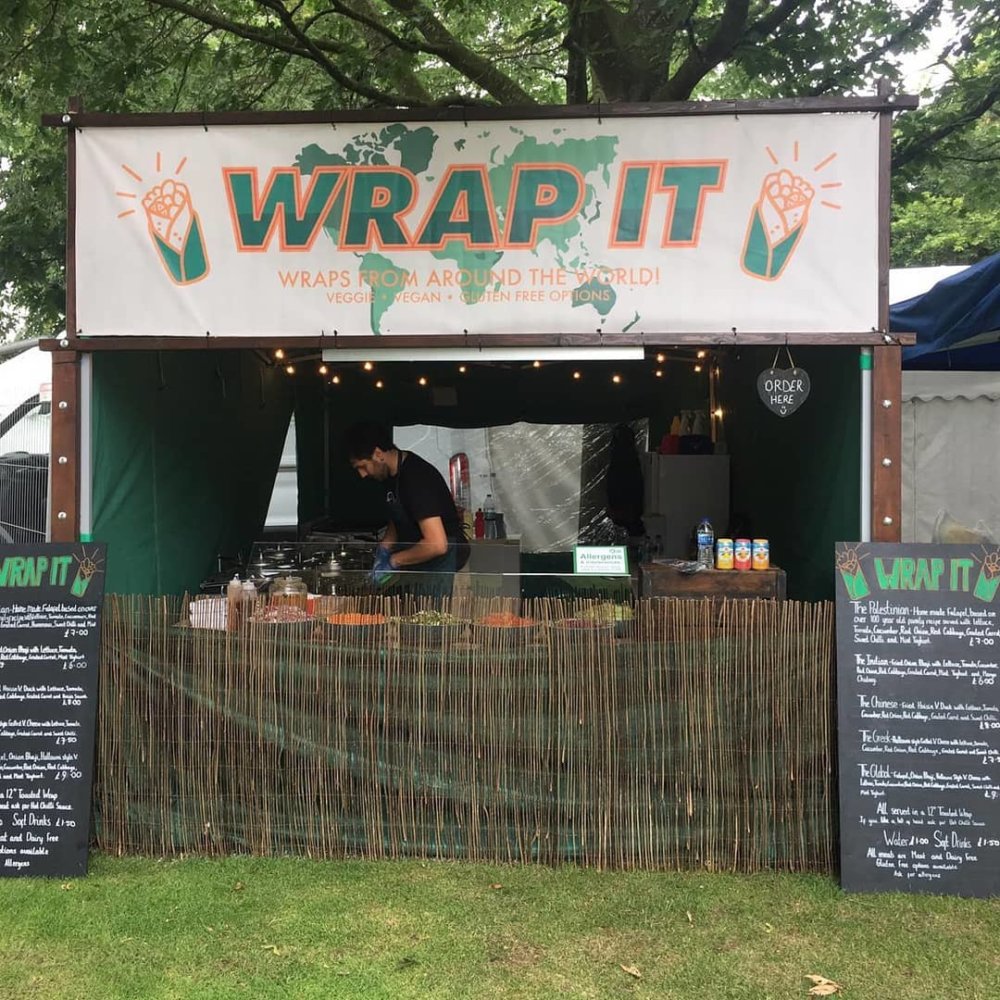 With a variety of fantastic veggie takes on meat-based dishes, these world-saving superstars are running the show with their gigantic wraps and salads.
Star dish: The Chinese.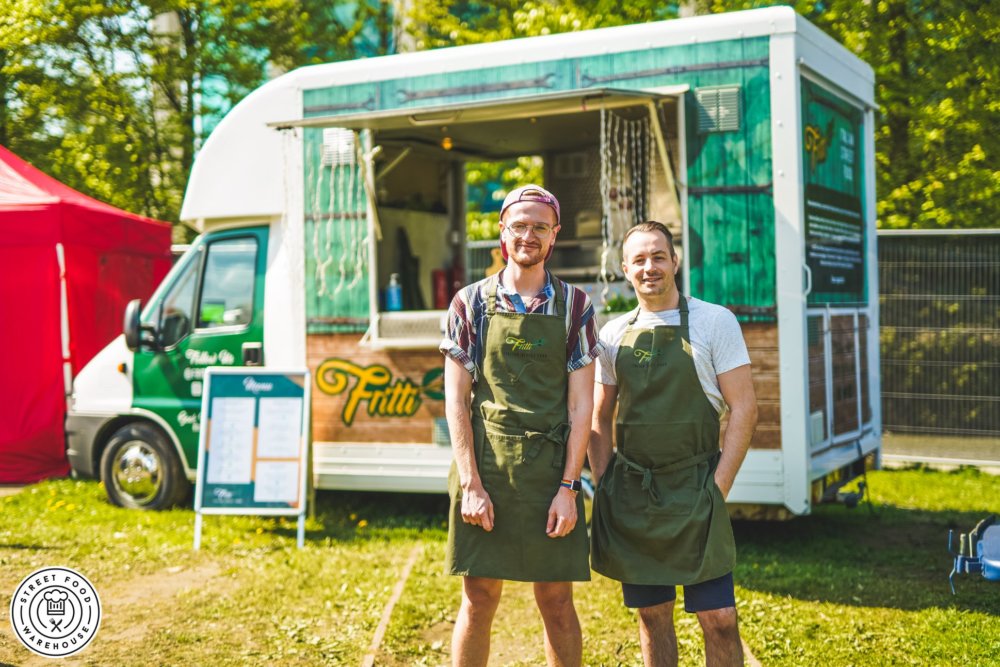 With Sicilian origins, the Modo boys have an abundance of deep-fried Italian goodness on offer for your consideration. Buon appetito!
Star dish: Arancini Balls.

Innovation at its finest from Alex and co at Pink Peppercorn, who pride themselves on citing influence from Welsh history to influence their dishes.
Star dish: Miso Risotto.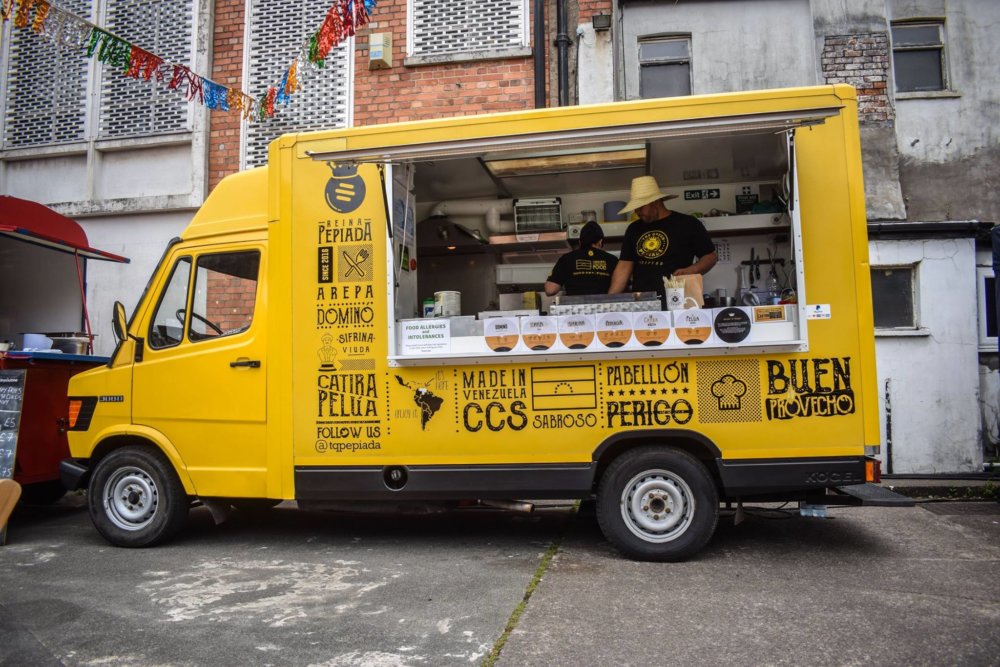 "Plantain, cassava and corn as base for pure culinary imagination." That's the deal with Queen Pepiada, the original Venezuelan street food stall. A seriously exciting addition.
Star dish: The Queen Pepiada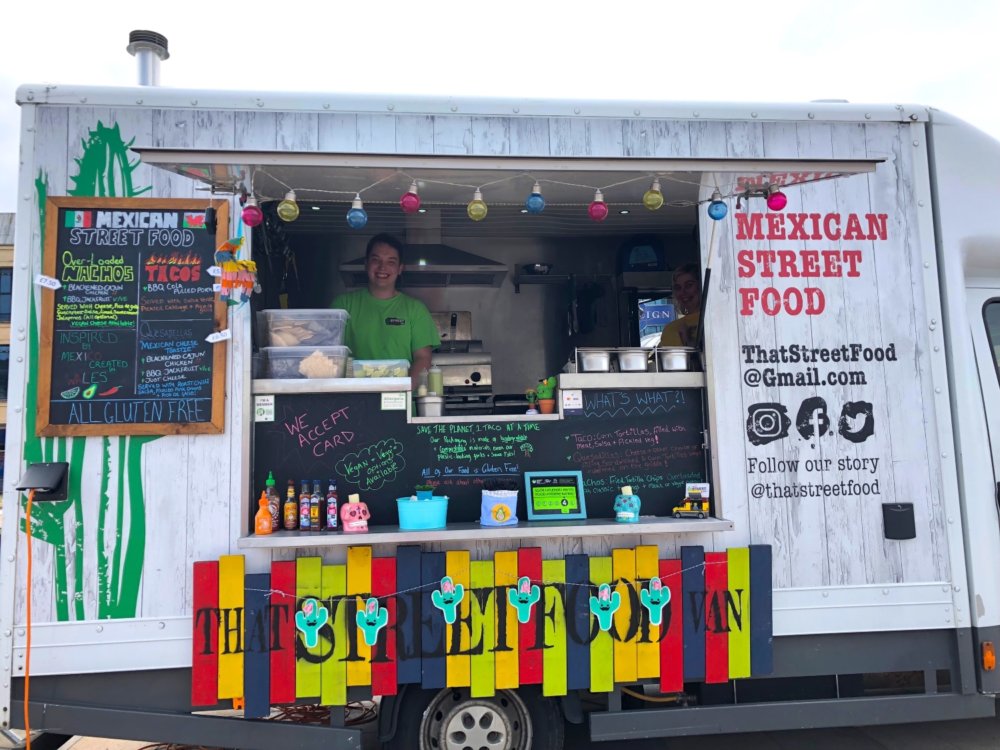 That smiley bunch, it's That Street Food. Mexican street food is often hard to get right, but this lot have got it nailed down. Some superb choices.
Star dish: Jackfruit Quesadillas. 

Last year's winners are back with a bang, as Toby returns to the Welsh Street Food Awards with all sorts of fascinatingly tasty fishy goodness.
Star dish: Singapore Chilli Crab Cakes.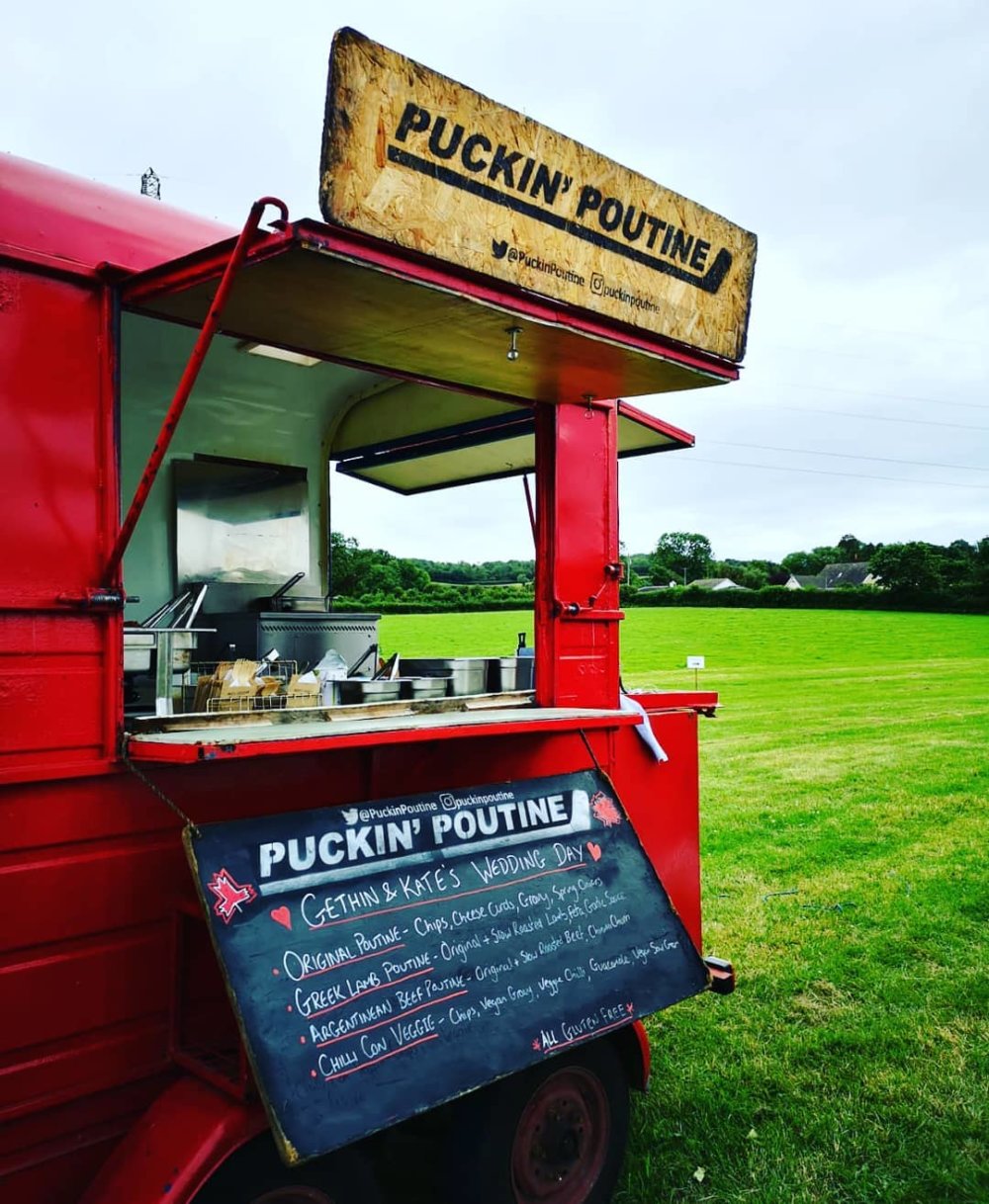 Chips and cheese curds with a difference from Puckin' Poutine, who head to the awards with a twist on one of Wales' favourite street food choices.
Star dish: Argentinian Beef Cheek Poutine. 

You rarely go wrong with a burger, but Heffer Wolfe are serious experts on the case. Incredibly cured meats and all sorts of tasty toppings make them stand out from the crowd.
Star dish: Rib Tickler.
Who's getting your vote? Don't miss out on the chance to decide the winner. Sign up for you free ticket here.