It was officially announced this week by It's On Cardiff and Wales Online that some of Cardiff's best street food vendors will be setting up shop in the city's Brewery Quarter, and we are very excited to see some of our lovely vendors involved – as well as some delicious looking others!
Makasih Street Food
Ruth and Roger of Makasih Street Food attend all our Street Food Festivals and are a solid part of our touring street food collective. Whilst they are fairly new to the scene, don't let this fool you, they know exactly what they're doing! Their Malaysian food is mind blowingly tasty and such a fantastic homage to their love affair with Malaysia. Fresh, vibrant and more-ish – this will be a great addition to Cardiff city centre.
Goodfillas
Where do we start with these guys?! Delicious crispy filled pizza dough with a range of fillings, this is deep fried, gooey, stringy Calzone heaven! We honestly wait for our festivals where Goodfillas will be trading with watering mouths, so the news that we can pop into town and grab one whenever we want is music to our ears!
Mr Croquewich
Who doesn't love a cheese toastie? Forget what you've had before, these guys make the best cheese toasties in the world. From The Glamorgan with leeks, garlic & Caerphilly cheese to the Italian Job with sunblushed tomatoes, goats cheese & pesto to the classic Tres Fromage with Cheddar, Mozzarella & Reblochon – this is a cheese lovers dream. Mr Croquewich will make a VERY welcome addition to the city centre…
Side note: Mr Croquewich will be bringing their cheesey goodness to our celebration of all things cheese at Unit Nineteen in Swansea on the 26th and 27th October – tickets just £3 and available here.
And some delicious looking others…
Aside from our vendors, the organisers have also announced that the street food market will include Hoof, a new collaboration from Dusty Knuckle's Phil Lewis and Chef John Cook from Arbennig (Dirt). We are thrilled to hear about this alliance, as we all know Dusty Knuckle make a cracking pizza and we LOVED Arbennig. Lastly they have announced The Two Anchors by Jonathon White which is a comparatively new street food pop-up focusing on locally sourced seafood, which sounds fantastic to us!
Not long to wait!
Work on the new venue has already begun and you can begin to get stuck in to the delicious street food on Saturday 27th October. The market will be open every Thursday – Sunday between 12pm and 12pm and 1am on a Saturday. Best bit is that just like all our festivals the pop up will be completely free of charge with something for everyone.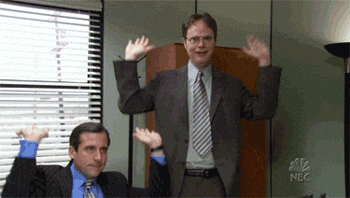 We will be making a lot more excuses to go to town from now on…….