The season to be jolly is officially here and we couldn't be happier about it! Food is a HUGE part of the festive season and the rise of Christmas Markets in the UK has inspired a delicious range of Christmassy Street Food to pop up alongside the Mulled Wine and handmade gifts. With that in mind, we thought we would put together a definitive guide to the best festive street food you can find in the UK this December.
1. Birmingham – Waffles
Birmingham's Frankfurt Christmas Market makes the claim that it is the largest Christmas Market outside of Germany or Austria, which in itself in exciting! We highly recommend taking a trip to the Die Kleine Backstule stall and indulge yourself with a freshly prepared waffle with your choice of mouthwatering topping. From classic icing sugar to cherries and cream this is a very good way to get into the Christmas spirit!
      2. Bath – Churros
One of the most popular Christmas Markets in the UK, Bath is certainly one not to miss. Sticking with the sweet theme, nothing says Christmas like a crispy sugar coated churro with some oozing chocolate sauce. Churros & Chocolate are serving up their scrumptious churros, and we are telling you, you need to get involved! We also found some dog friendly cupcakes…what's not to love!
       
3. York – Pork Pies
The king of this beautiful Christmas Market is given to us by Crusty Pie who are selling their very more-ish Pork Pies which (if you can keep them this long) you can pop on the table on Christmas Day or enjoy while you wander around the festively lit market (we definitely couldn't wait!).
       
4.Winter Wonderland, London – Bratwurst
Christmas food is nothing without a nod to German cuisine. This has been wonderfully provided at Hyde Park's Winter Wonderland where you can get possibly the best Bratwurst in the UK. Smokey, meaty and oh so delicious, we can't recommend highly enough! We also tried the BBQ'd chicken and the flame grilled Salmon which was similarly tasty.
5. Portsmouth – Gyros
The Tudor Markets in Portmouth are the epitome of a good Christmas Market. Not necessarily traditional, but nevertheless incredibly inviting, we couldn't drag ourselves away from the Greek Gyros stall. Soft, herby chicken wrapped in a freshly baked pita wrap with salad and garlicky sauce, sometimes traditional isn't the best thing. We washed this down with a huge glass of Mulled Cider and we have no regrets!  

We are truly ready for Christmas now we have conducted our tour of the 5 best Christmas Markets in the UK this December. Whether you go traditional with a belting Bratwurst or break the mould with a giant gyros, get your Christmas food on people!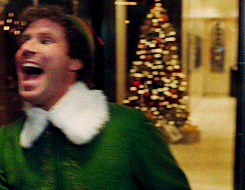 'Tis the season to be hungry!